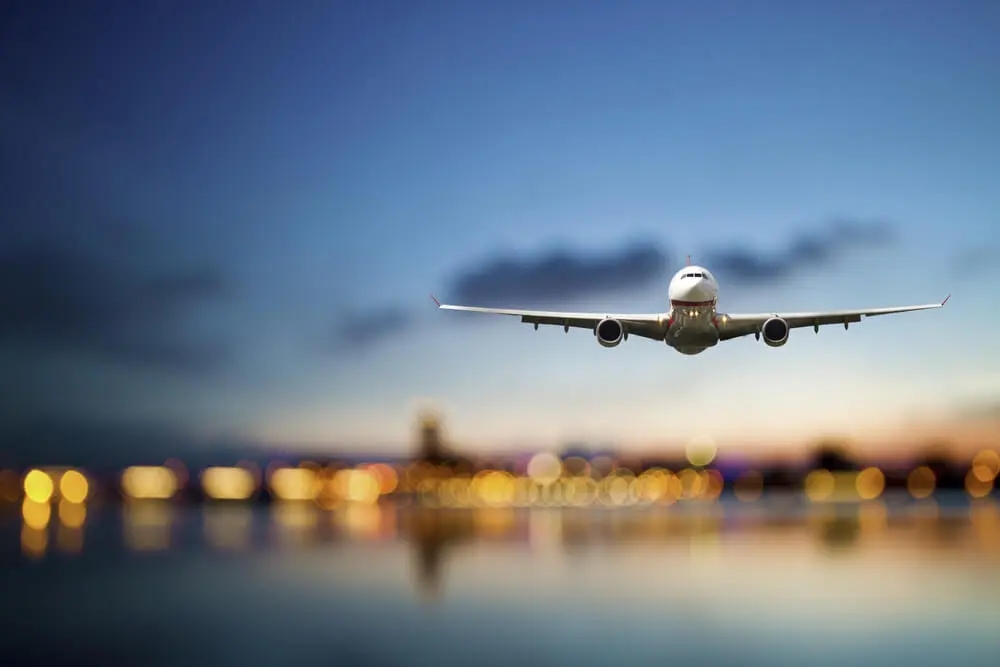 THE TOP 10 FASTEST PRIVATE JETS IN THE WORLD
Written By Lance Tweden | 02.23.22
Part of the appeal of flying a private jet is how quickly it can get you to your destination. Not only do private jets allow you to skip the slowest parts of flying, like waiting in long security lines, but they also reach very high speeds. A private jet can travel as fast as 617 miles per hour. The next time you look into booking a private flight, you can consider just how fast you can go depending on the private jet you choose.
What is the Fastest Jet in the World and How Fast Does it Go?
The fastest jet in the world is the Lockheed SR-71 Blackbird. How fast is the fastest jet? This impressive human marvel can travel at a mind-blowing speed of 2,100mph. The aircraft travels almost four times faster than a standard commercial airplane. In order to withstand the heat and pressure of traveling at such high speeds, the Blackbird is constructed with special titanium alloy to maintain its integrity. This jet is used for military operations and was used extensively by the US during the Cold War.
Unfortunately, the Blackbird has never been used to transport private passengers. Although, it does serve as some strong inspiration as private jet manufacturers continue to work to develop faster, more efficient aircraft. Regardless, there are still plenty of impressive private jets to admire today.
Fastest Jets in the World
Although not every jet can travel at the fastest jet speed of 2,100 mph, plenty of private passenger jets still travel at impressive speeds. Private passenger jets can consistently travel over 500 mph. With consistent research and improvements in technology, private jets are constantly evolving, and we will see just how fast jets can become. The following are the fastest private jets in the world today.
1. Bombardier Challenger 650
The Bombardier Challenger 650 reaches up to 650 miles per hour and can travel up to 4,000 nautical miles on a tank of fuel. Other key highlights of the Challenger 650 are its widest-in-class cabin, smooth ride and comparatively low operating costs. Challenger 650 is considered the best-selling large business jet platform of all time, with over 1000 deliveries taking place, making it a model to look up to.
2. Cessna Longitude
Although Cessna no longer makes the fastest jet, the Citation X, they still produce one of the fastest jets in the world, the Longitude. The Longitude reaches a top speed of 556 miles per hour and achieves a range of 3,500 nautical miles. The Longitude was engineered with a spacious cabin and extensive soundproofing techniques for a peaceful, enjoyable ride.
3. Bombardier Global 7500/8000
The Bombardier Global 7500 and 8000 models take the title for the fastest business jet in the world. The Global 7500 can reach a top speed of 610 mph with a cruising speed that is not far off. These models can cover incredible ground and are sure to get you where you need to go on your next business meeting.
4. Gulfstream G550
The Gulfstream 550 is built with two powerful Rolls Royce engines, providing enough thrust to push the jet up to 680 mph and to a maximum range of 5,300 nautical miles. The aircraft also holds enough room for up to 19 passengers but is small enough to take off from short runways, providing plenty of versatility and opportunities.
5. Bombardier Global 5500
Equipped with Rolls Royce Pearl engines, the Global 5500 reaches a commanding top speed of 690 mph with a range of 5,900 nautical miles. The Global 5500 also highlights its widest in-class cabin, offering three distinct living spaces and an extremely comfortable Nuage seating collection.
6. Bombardier Global 6500
One of the fastest personal jets in the world is the Bombardier Global 6500. This all-around impressive jet reaches a top speed of 690 miles per hour. The jet also boasts other impressive features, like 13% lower fuel burn, higher thrust and an impressive range of 6,600 nautical miles. The Global 6500 does all of this while still maintaining a large cabin with three living spaces as well as an unparalleled smooth ride, providing the most comprehensive flight experience.
7. Dassault Falcon 8X
Dassault consistently makes impressive, fast and aerodynamic jets. The Falcon 8X is no exception, making this list with a top speed of 690 miles per hour. Its three Pratt & Whitney PW307D engines make it 20% more fuel-efficient than any other long-range aircraft. It also boasts a range of 6,450 nautical miles, providing plenty of opportunity for the ambitious traveler.
8. Gulfstream G650
Operating at a top speed of just under 710 miles per hour and with a maximum range of 7,500 nautical miles, the G650 pushes the limits farther than the competition. The G650ER holds the record among business aviation flights for the farthest and fastest flight. The Gulfstream G650 also provides plenty for on-board comfort, boasting a cabin that is designed to be the quietest of all business flight cabins and providing the lowest cabin altitude of all models.
9. Gulfstream G700
Equipped with two Rolls-Royce Pearl 700 engines, the Gulfstream G700 has a stunning top speed of just under 710 mph and a range of 7,500 nautical miles. With a cabin that presents up to five living spaces, hand-crafted seating, Wi-Fi connectivity and 20 windows for natural light, the Gulfstream G700 is a nearly unparalleled complete package. In addition, the Gulfstream G700 can comfortably seat 19 passengers and sleep up to 13.
10. Dassault Falcon 10 X
The title of the fastest personal jet in the world goes to the Dassault Falcon 10X, which reaches the fastest jet speed of 710 mph and can travel an impressive 7,500 miles on a tank of fuel. The Falcon 10X is able to reach such performance and fuel economy thanks to its engineering with lightweight materials like Kevlar, carbon fiber and titanium. Complete with bright, roomy cabins, the Falcon 10X will keep you comfortable on your swift journey.
This list is constantly changing as manufacturers continue to raise the bar. For example, Gulfstream is already said to be developing even faster, more aerodynamic jets. Lesser-known developers are also working to change your perception of the possibilities of private jets. Be sure to keep an eye out for news surrounding private jet production so that you always know what options are available to you when you fly private jet charter.
Experience the Speed of Private Jet Travel
Experience the thrill of traveling on a high-speed private jet for yourself. At Jet Agency, you can choose from several private jet classes so you travel on the jet that fits your needs. Whether you prefer a model that maximizes speed, space or balances both, Jet Agency can help you choose a model that will provide you with what you need for your next trip.
We also offer exceptional amenities, boarding within just hours of booking and multiple reward programs, all while ensuring that your safety is at the forefront of everything we do. Book your next personal or business trip with us as we help you get to your destination as quickly as possible. Contact us to learn more about your jet model options and schedule your next flight! CURIOUS ABOUT JET AGENCY?
Please let us know a little bit about you, and one of our experienced membership directors will be in touch shortly to help personalize a membership for you.