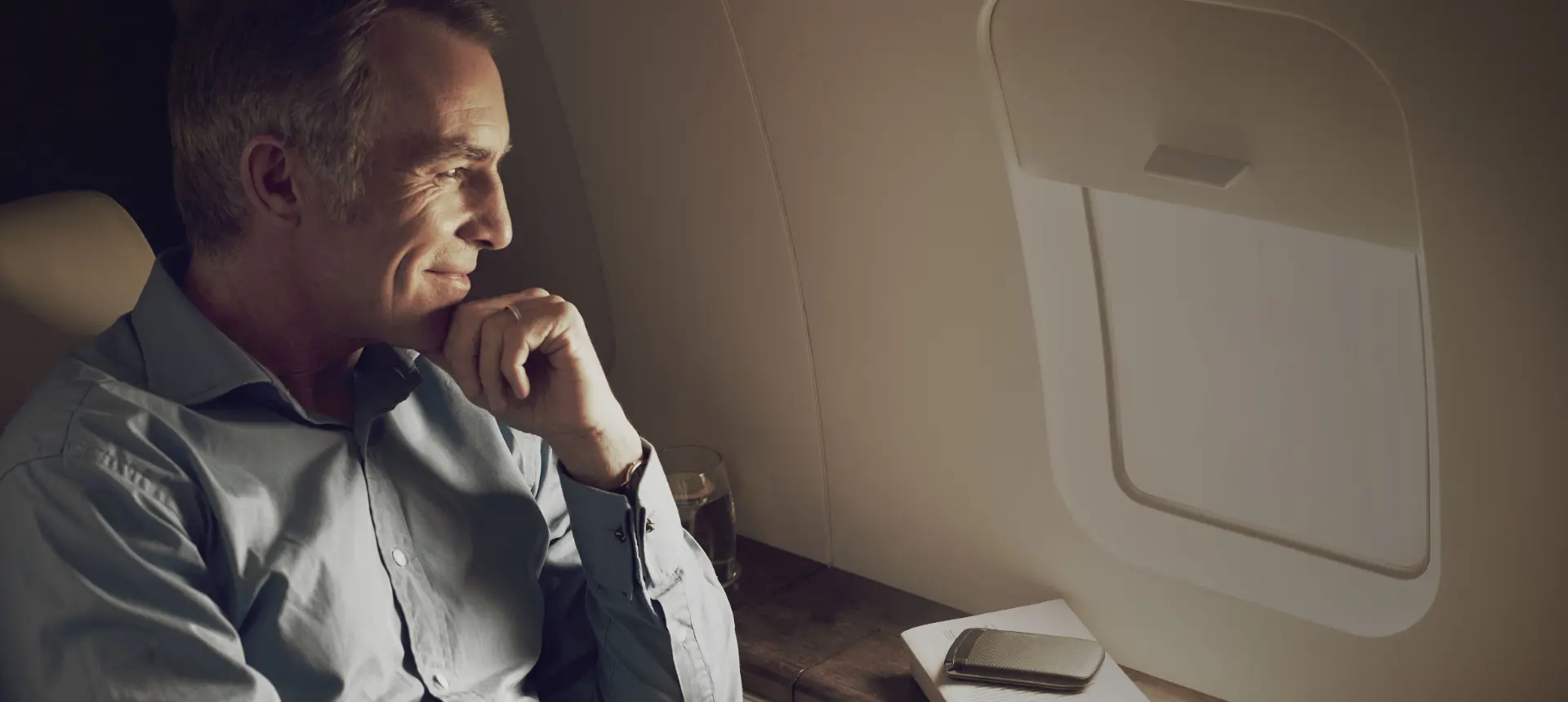 Written By Dylan Anderson | 10.30.23
Jet Agency unveils overhauled website, highlighting Jet Membership experience.
Naples, Florida – Jet Agency is thrilled to announce the launch of its newly redesigned website, JetAgency.com, better showcasing our unique private jet membership options and enhancing functionality for members.
This comprehensive overhaul aims to provide an enriched online experience for both existing and prospective members. With a fresh look and a user-friendly navigation system, the new JetAgency.com allows those interested in jet membership to explore our comprehensive options and see what sets Jet Agency apart from the myriad of memberships in the industry.
"We are excited that our website reflects the quality of experience that our members are experiencing everyday," said VP of Membership Lance Tweden. "We wanted our website to be as simple, informative and easy to use as our program."
Jet Agency's membership includes the 15-Hour, 25-Hour and Hawker 800XP programs, each diligently crafted to offer transparent fixed rates at unbeatable prices, with no annual dues. Membership gives you access to multiple different aircraft categories, from very light to heavy jets, all without interchange fees. Flights are prebilled and we do not make adjustments for actuals on the back end.
One of the highlights of the redesign is the enhanced functionality for members, offering a seamless way to submit trip requests directly to Jet Agency's talented team. This allows members to quickly input flight details and get our team to work sourcing aircraft from the more than 5,000 jets available across the country.
"Technology is a huge asset in private aviation and we want to continue to leverage these advancements to improve our member's experience," Tweden said.
The redesign symbolizes Jet Agency's continuous effort to enhance member satisfaction by providing a platform that is informative, easy to navigate, and responsive. Visit JetAgency.com and see for yourself what has so many curious about Jet Membership. CURIOUS ABOUT JET AGENCY?
Please let us know a little bit about you, and one of our experienced membership directors will be in touch shortly to help personalize a membership for you.