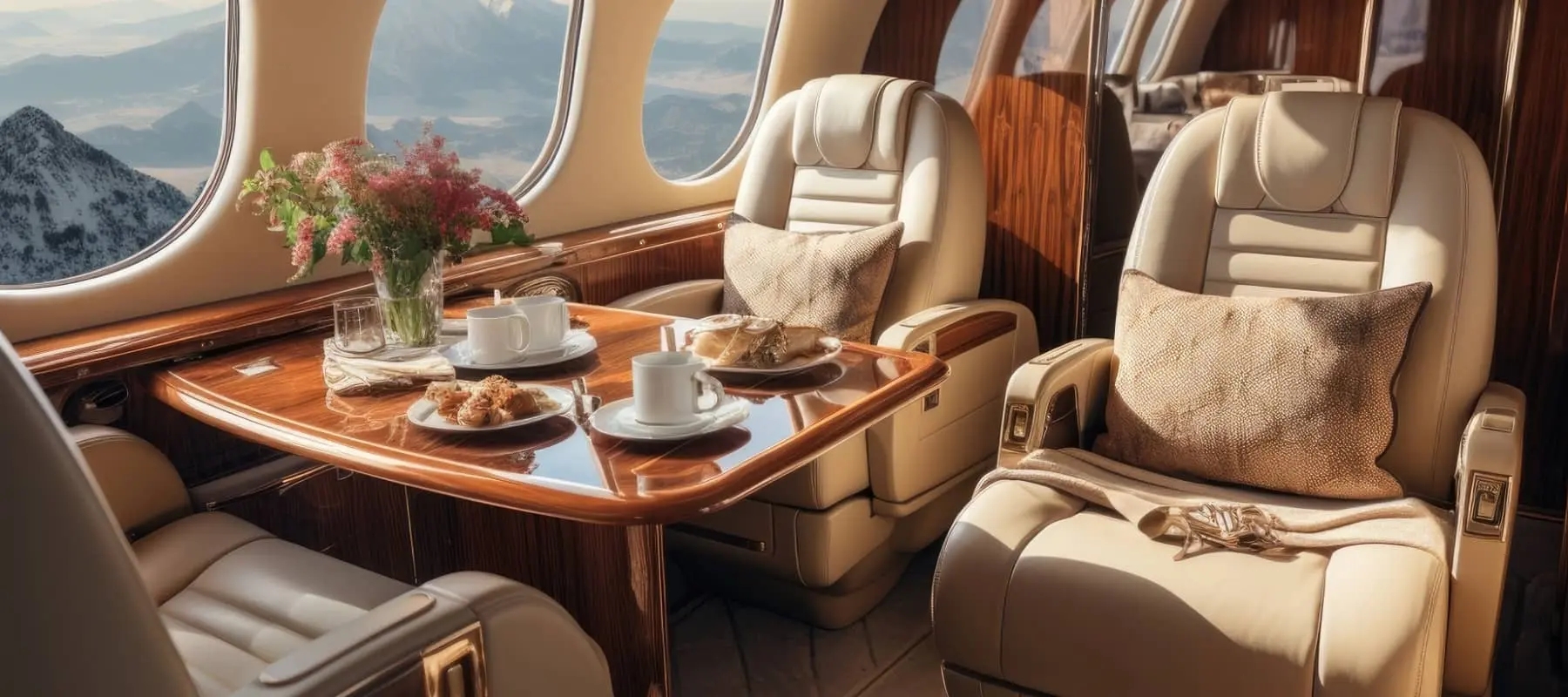 EXCELLENCE OVER EXPANSION
Written By Lance Tweden | 08.17.23
A jet membership designed for today's evolving private aviation market in today's evolving jet membership market, the industry's landscape is primarily dominated by behemoth companies spending millions of dollars on elaborate marketing campaigns. This has led some membership programs to gradually lose the capacity to deliver the services they boldly advertise in the name of relentless growth.
Jet Agency takes a different approach. We will not put growth ahead of your experience.
"Unlike the conventional model followed by many, our strategy is innovative because we don't burden our members with the costs of our growth. We haven't placed our expansion before the customer experience," said Lance Tweden, Jet Agency's Vice President of Membership. "We prefer to scale in a manner that allows us to maintain our outstanding level of service long into the future."
Members of Jet Agency quickly experience the value of their membership. Each of Jet Agency's current members has opted to renew their program after their initial hours are used, demonstrating their satisfaction and trust in our services.
Our model has been carefully designed to leverage inefficiencies in the private aviation market, not prey on your wallet. Rather than owning aircraft, we tap into a network of more than 5,000 jets across the country, allowing us to source the right aircraft for the mission while limiting high repositioning costs. This dynamic model empowers us to adapt to demands in the market rather than shouldering the limitations and costs of moving aircraft to you.
"Our model is designed to flex with the demands of the market," Tweden further explained. "When the market sees increased demand, we have the capability to swiftly source additional aircraft to satisfy the escalating demands of our members at a better price. Our membership program has really been built with members in mind from the ground up."
Jet Agency consistently delivers top-notch value to its members, while maintaining a sustainable and scalable business model that prioritizes customer experience and adaptability in a dynamic market. Through this approach, we stand out in the private jet membership landscape as a provider that truly puts its members first. CURIOUS ABOUT JET AGENCY?
Please let us know a little bit about you, and one of our experienced membership directors will be in touch shortly to help personalize a membership for you.