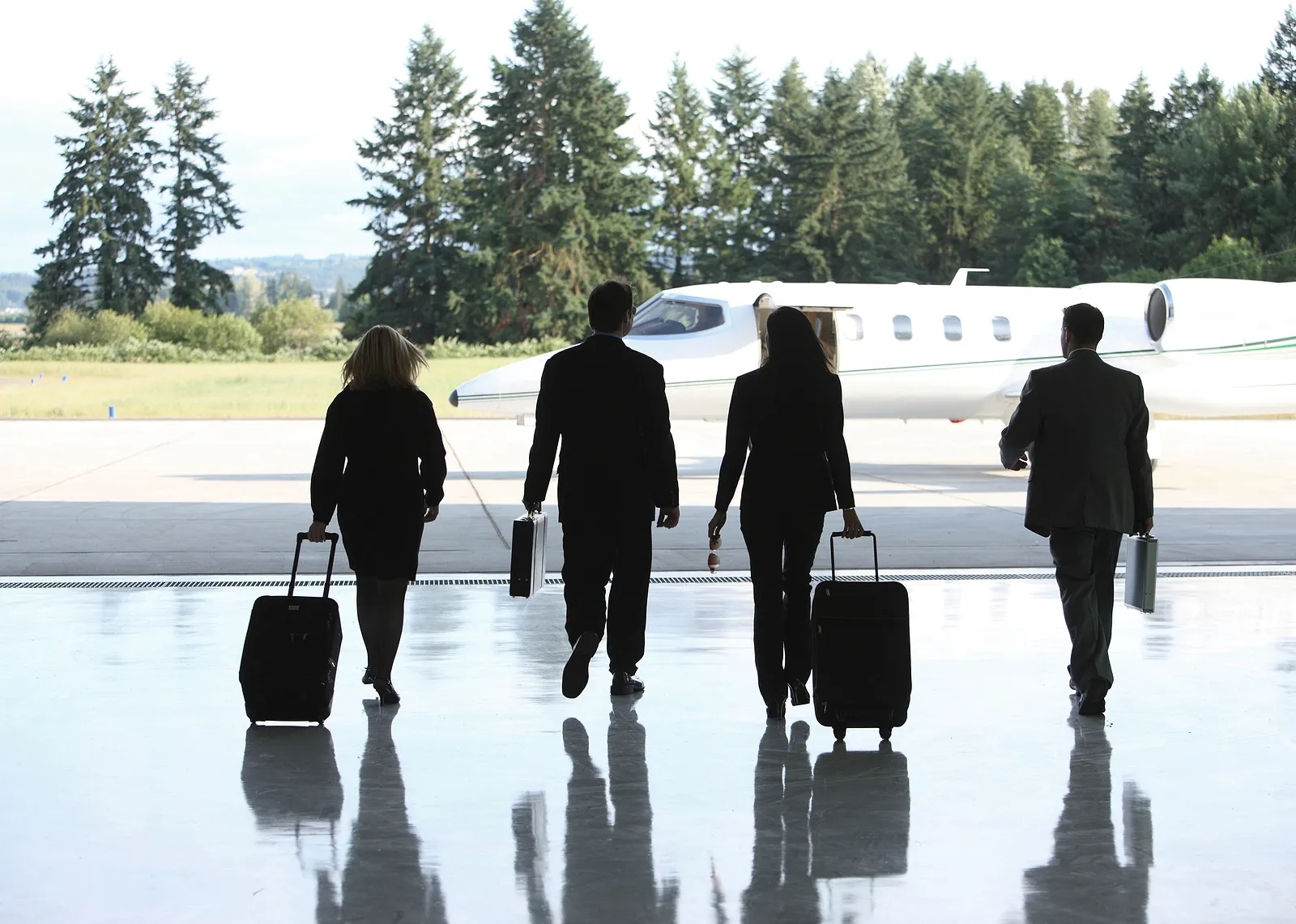 WHEN IS THE BEST TIME TO BOOK A PRIVATE JET?
Written By Dylan Anderson | 08.18.21
When it comes to flying private, there is no comparison. The private flight experience is truly unique as every detail is catered to your preferences. You get to decide where and when you want to travel, and you can even choose the exact make and model of jet you want to take to the skies. But perhaps the best part of all is that your charter jet company will take care of everything for you, from arranging your private jet to customizing it to suit all your travel needs.
While it has never been easier to book a private charter flight, many jet travelers have questions surrounding the best time to make a reservation. To help you navigate the best time to book a private flight, we have answered your frequently asked questions regarding private charter reservations below.
How Far In Advance Should I Book a Private Flight?
The truth is, it does not matter when you decide to book your private charter flight. Why is that? Well, to better understand, we must note the difference between booking a private jet and booking a commercial flight.
When reserving a commercial flight, a lot of factors contribute to the cost and availability of tickets, such as the day of the week or time of the year, seat space, demand, where you are traveling to and from, and how far in advance you reserve. Not only can these components make commercial flights fluctuate in price, but they can also make booking a commercial flight a more time-sensitive experience than if you were reserving a private jet. Because of this, research suggests it is best to book a commercial flight one to three months in advance of your travels.
However, that is not the case for booking private travel. You see, private jet companies actually thrive on booking last-minute or short-notice flights. They can arrange for private jet flights around the clock at the drop of a hat. In fact, a charter company like Jet Agency can get your wheels up within just hours of you contacting us for a private jet. Perhaps the only exception is when it comes to holidays, as there is often a higher demand for private jets. If you are looking to fly private during a holiday, we recommend reserving your flight as soon as possible.
It is also important to note that the price of flying private is determined by a whole set of different factors, including the current location of the aircraft, hourly rates, and flight duration. Therefore, it really does not make much of a difference whether you book your private flight three months or three hours in advance -- as long as it is not a holiday -- because the charter flight company is always equipped to accommodate you and your travel schedule.
Is There a Certain Time or Day I Should Reserve My Private Jet?
You have likely heard that there are sweet spots when booking commercial flights. Some studies show Tuesdays and Wednesdays are the cheapest days to book, with Sundays being the most expensive, while other research suggests there is not a significant price difference between days of the week. Regardless, time and day do not play a role when it comes to booking a private jet charter.
As previously mentioned, private charter companies like Jet Agency offer 24/7 customer service, which means an agent is always available to coordinate your flight. The only hiccup you may run into is the reality that not every airport is open at all hours, so you may have to be flexible in terms of where you want to fly in and out and the exact time you want to fly. With that said, your private charter company will go above and beyond to arrange your flight to best suit your schedule, no matter the time or day of your reservation.
Are There Ways to Lower the Cost of My Private Airfare?
Yes, there are ways of lowering the cost of your private travels. Perhaps one of the best times to book a private charter flight is when an empty-leg flight is available. An empty-leg flight refers to a private flight that was booked as a one-way journey, meaning it will return to its base empty unless another passenger books it. Charter companies want to avoid flying empty jets because of the high costs associated with doing so. Therefore, they often offer these flights at a lower price in hopes of recuperating costs. But because these empty-leg charters are already on a set schedule and flight path, they are best suited for travelers with flexible itineraries and timelines.
Another good time to book a private jet is when you can take advantage of set rates. For instance, if you frequently find yourself flying the same route between two destinations, you can join our Fixed Route Program. This lets you lock in a flat rate for a specific journey, so you do not have to face fluctuating market prices every time you book the same private flight.
The bottom line is anytime is the best time to book your private flight. When you make reservations with Jet Agency, we are always on hand to accommodate your travel itinerary. No request is too big or too small for us to handle, so you can rest assured your private flight will align with all your travel preferences. Want to experience even more perks? Join our Jet Card program to earn membership benefits, such as free catering allowances and complimentary jet upgrades. Whether you want a private flight this evening or next month, book your private charter flight with us today. CURIOUS ABOUT JET AGENCY?
Please let us know a little bit about you, and one of our experienced membership directors will be in touch shortly to help personalize a membership for you.