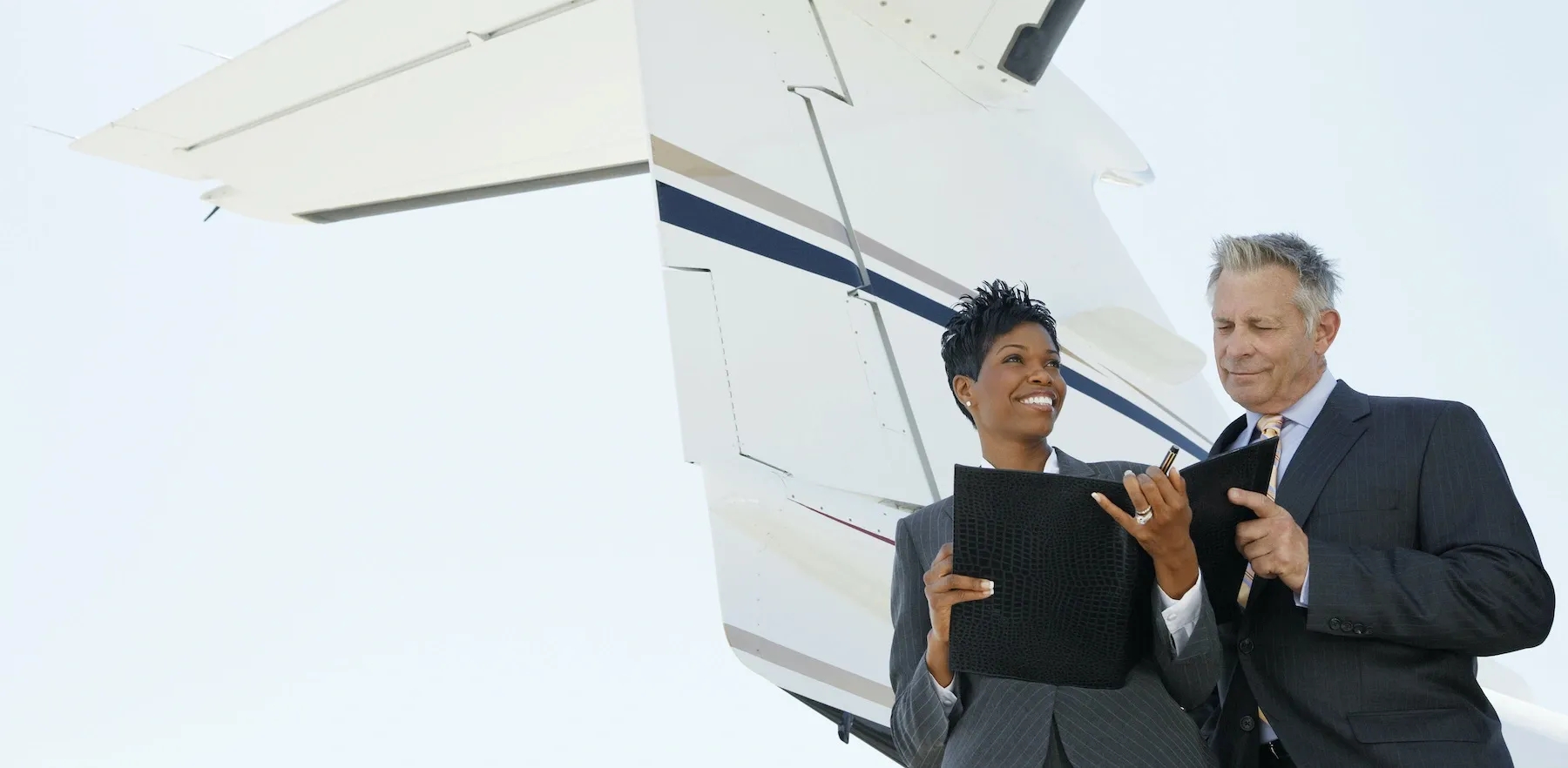 Written By Dylan Anderson | 11.06.20
If you are familiar with private aviation, you most likely have heard the term FBO. But what exactly is an FBO and what does it mean? The word FBO stands for Fixed-Base Operator. They are private jet terminals that are usually set apart from main airport buildings. This means if you are a private jet customer, you do not go to the main airport facilities but instead go to the FBO where you will avoid crowds and lines. Based on where you book your private flight, your broker or operator should inform you about which FBO your flight will be departing from. Additionally, FBOs often have a lounge for passengers and also serve as a gas station for private jets.
What is the history of the term FBO?
The meaning of the term FBO has a long history that dates all the way back to World War II. At this time, aviation was not heavily regulated so many pilots would offer passenger flights or airshows for locals in small towns that did not even have airports. They would travel from town to town in order to make money to keep flying. This continued until 1926 when the Air Commerce Act was passed and established rules regulations for licensing pilots and for the locations pilots could train. The Air Commerce Act prompted pilots to settle down and create businesses in small airports across the country.
At the time, Fixed Based Operator was used to differentiate the pilots who had settled down and had established operations from the ones who did not have permanent operations but instead flew from town to town like before. So until recently, the term FBO was used to describe aircraft operators based at the airport that made arrangements when a private jet wanted to land somewhere that was not their home base. However, as time passed, the term and how the FBO airports worked evolved and has become more commercial. Now with private aviation becoming busier and busier, there was a need to have third party organizations to help manage facilities for customers and crews at busier airports.
Do all airports have FBOs?
No, not all airports have FBOs. In the case where the airport does not have an FBO, your operator will use a local handling company and there should still be a waiting lounge for passengers.
What should you expect when you arrive at an FBO?
When you arrive at an FBO, depending on the size of the airport, you will either be told where to go or be given a choice of which to use depending on your preference because there are multiple FBOs. Once you enter the FBO, you should expect to be greeted by the reception staff and also meet your captain. At the FBO, there is a sitting area but generally, you move through the FBO quickly and do not spend a lot of time there. After you go through security, you will go to your aircraft and then take flight!
What services do FBOs offer?
Most FBO airports offer a wide range of things for customers, the aircraft, and the flight crew. Some of these services include a lounge for you to sit, fueling services for the aircraft, hangar services, transportation and parking services, WIFI, light refreshments, conference rooms, bathroom facilities, baggage handling, and mechanical repair services for the jets. In bigger FBOs, they sometimes offer concierge services and hotel rooms.
What are the benefits of an FBO?
There are many benefits of an FBO airport. FBOs offer a welcoming and comfortable atmosphere for customers to relax in the lounges before their flights. In addition, light beverages such as coffee or soda and light snacks are available for your nourishment needs. If you need to get some work done before your flight, the WIFI and conference rooms are designed to give you the best environment for professionalism.
However, the biggest advantage is being able to avoid crowds and queues that you would encounter at a regular commercial airport. Going through security is much more of a breeze which means you do not have to arrive hours early before your flight if you do not want to. In the end, it is your decision how long you want to spend at the FBO before your flight!
Private aviation is continuously evolving and so are Fixed Based Operator airports. Now you know everything about an FBO such as the meaning, the history, the services it provides, what to expect when you arrive at one, and the benefits. You can experience the FBO airport yourself by flying private with us. Call Charter Flight Group today and we can help you with all of your private jet charter needs and book your dream trip as soon as possible. CURIOUS ABOUT JET AGENCY?
Please let us know a little bit about you, and one of our experienced membership directors will be in touch shortly to help personalize a membership for you.