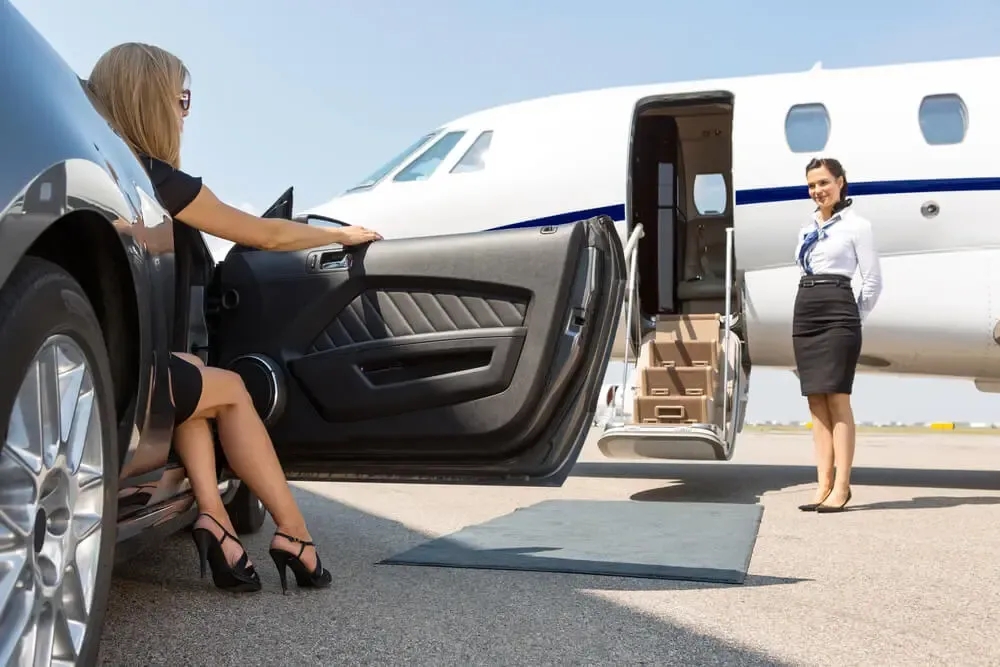 WHAT AMENITIES YOU CAN EXPECT ON PRIVATE FLIGHTS
Written By Lance Tweden | 03.23.21
Flying private opens the doors to the next level of air travel. When you book a private flight, you can expect nothing short of high-class service and the finest amenities. Whatever you could possibly desire, from full-sized bedrooms to upscale food items on the menu, consider it taken care of. When you fly private, you are treated to the most elegant private flight features and experiences.
At Jet Agency, we strive to deliver a bespoke pedigree flight experience. Besides accommodating your every travel request and adhering to the strictest safety measures in the industry, we ensure your aircraft is suited with the most elite private flight amenities.
When you decide to fly with us, we invite you to pick your preferred aircraft, down to the exact make and model. While each jet will have its own unique private flight features, the following are just a few of the many extravagant amenities you might find onboard your next flight.
Divine Comfort
Your comfort is top of mind when it comes to private flight amenities. Regardless of whether you decide to fly on a small turboprop jet or a large, heavy aircraft, you will have spacious, wide, plush seats awaiting you. Most often, these seats are leather, reclinable, and oh-so comfortable. Whether you are settling in for a short flight or long haul, you will enjoy the ultimate comfort on your way to your destination.
Lovely Lavatories
While some of the smaller aircraft may not have room for lavatories, the larger jets ensure the bathrooms are spacious and inviting. These well-appointed, full-size bathrooms include natural light, toilets, closet space, and walk-in showers. You will even find some aircraft boast spa facilities and amenities like steam rooms to ensure you feel your best.
Areas to Work, Play, and Rest
Some of the larger aircraft that fall into the mid-size and heavy jet categories feature extra rooms within the cabin aside from the seated area. These intimate areas provide you with an escape to get some shut-eye, attend to business, or relax and pass the time.
Many jets have designated sleeping areas, while some of the larger models boast full-on private bedrooms with king- and queen-sized beds. Whether you want to take a quick cat nap or sleep for the duration of your flight, these quiet and peaceful areas will have you feeling refreshed and rejuvenated when it is time to deplane.
Just because you are flying does not mean you need to put your work on hold. That is why many larger jets also include workspaces and conference rooms. They are ideal for those who want to continue conducting business even in the sky. These private areas come equipped with state-of-the-art technology, video systems, or conference call setups, so you do not miss a beat.
But for those jet travelers who want to kick back and relax in-flight, choose an aircraft with lounge and entertainment areas. Many private aircraft include lounge areas with lavish, oversized couches and entertainment systems complete with video screens and surround-sound. It is like enjoying your own movie theater in the skies. Tune in to the news, crank up your music, or watch a movie with your family during your private flight.
In-Flight Catering
Private jets are celebrated for serving some of the finest meals at 45,000 feet in the air, so be sure to bring your appetite on your next private flight. Many private aircraft feature full-service galleys stocked with all your preferred food and beverages. You can request specific options beforehand or choose from an extensive menu during your flight. Some private jet travelers even hire or bring along their private chefs to whip up their meals in the sky, while others prefer to request meals catered from their favorite restaurants around the world.
Personal Flight Attendants
Perhaps one of the best private flight features is that you have a dedicated team of flight attendants at your service. Whether you make travel requests prior to your flight or need something during your journey, the flight attendants are eager to accommodate. The flight crew is committed to ensuring you enjoy a flawless flight experience. In addition to these flight attendants, some private jets may also offer other professionals for hire, from massage therapists to manicurists.
Pet Perks
Many travelers turn to private air travel because they have the opportunity to fly with their pets in the cabin with them. Most jets allow pets to roam around in the cabin with their owners, making it a stress-free and enjoyable flight experience for everyone. Some jet charters also provide pet amenities, such as blankets, treats, and even gift baskets for your four-legged companions. Depending on the jet, you may also discover that the chef will happily make meals specifically for your pets too.
Because each jet has its own perks, be sure to look into the specific aircraft's highlights and specifications to ensure your private jet has everything you dreamed of and more.
To find out more about private flight amenities, contact us at Jet Agency. When booking your private flight with us, take advantage of our exclusive Jet Card membership. Member benefits include free jet upgrades, complimentary catering allowances, and much more. Book your private jet today and get ready to experience the finest private flight features around. CURIOUS ABOUT JET AGENCY?
Please let us know a little bit about you, and one of our experienced membership directors will be in touch shortly to help personalize a membership for you.