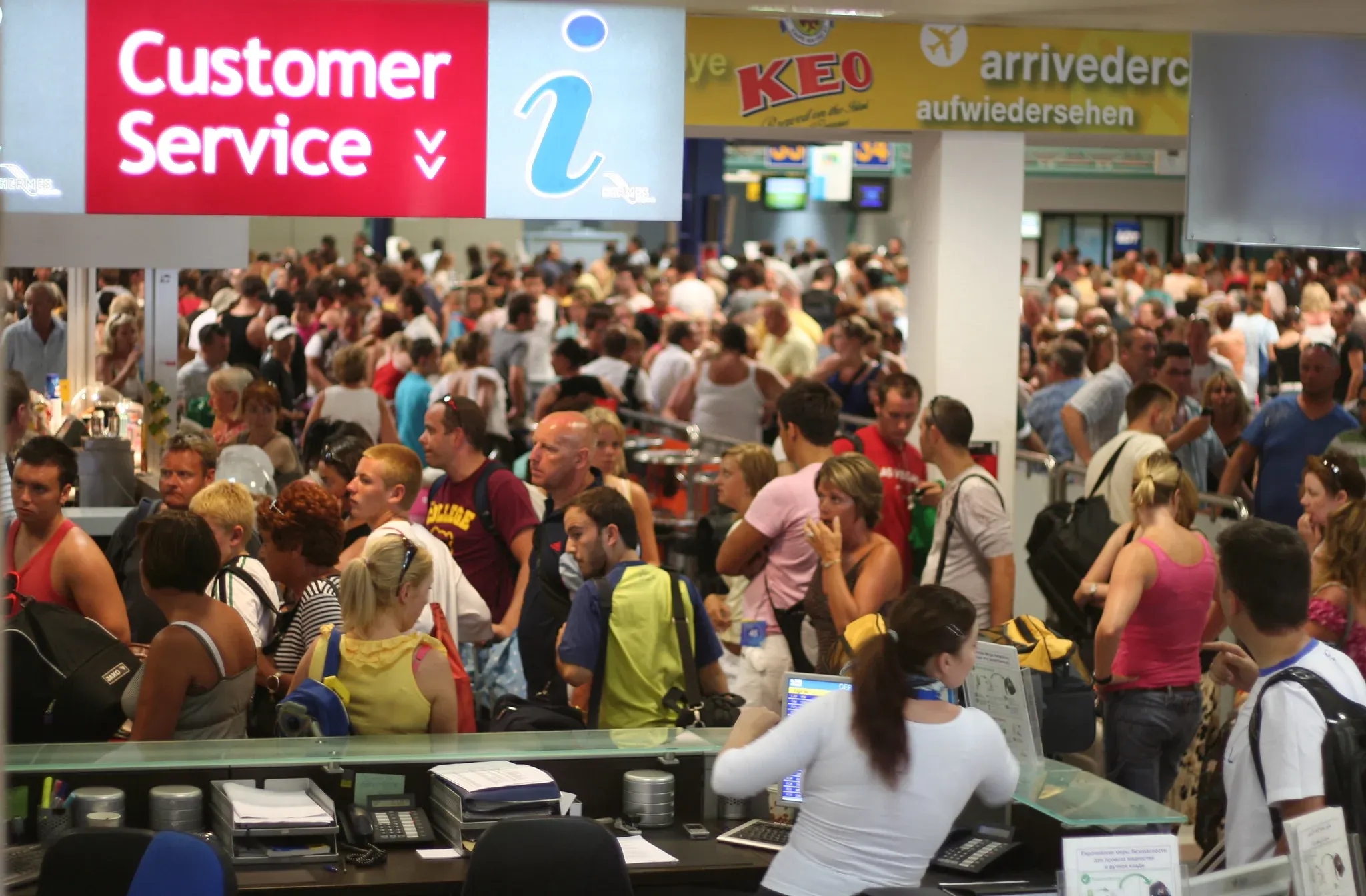 UNRULY PASSENGERS ARE RUINING COMMERCIAL FLYING
Written By Dylan Anderson | 06.17.21
The FAA (Federal Aviation Administration) and Homeland Security is warning air travelers about what it describes as a dramatic increase in 'unruly or dangerous behavior' aboard commercial flights. The behavior includes passengers refusing to wear masks, drinking excessively, and engaging in physical or verbal assault with flight crew and other passengers.
Since the beginning of the year, there have been over 3,000 incidents reported. A 150% increase from years prior. Just this week, a passenger on a Delta flight attempted to open the aircraft door mid-flight.
Even when it comes to jet sharing programs, many issues have been reported about alarming behavior by passengers. The only way to ensure you have a smooth in-flight experience is to charter your own aircraft with Jet Agency.
When you charter a private jet with Jet Agency, you are in complete control. You have a choice of which aircraft you will be flying and what passengers you allow on board.
What Happening on Commercial Flights?
The FAA is now taking a 'zero-tolerance' approach to this behavior. Unruly passengers face potential criminal charges, fines up to $35,000 and/or lifetime bans on certain airlines.
"In a typical year the agency will end up taking this type of enforcement action in about 100 to 160 enforcement cases so it's nothing new," FAA Chief Steve Dickson said last month.
"What really is new is the volume that we're seeing right now. Since the beginning of the year, there have been over 3,000 incidents reported." said Dickson.
"We have seen an alarming increase in the rate over the last few months, and it's something that we need to get under control."
Sara Nelson, president of the Association of Flight Attendants union, said airline employees have reported a wide range of troubling incidents. 'What we have seen on our planes is flight attendants being physically assaulted, pushed, choked'.
Just last month Southwest Airlines banned a passenger who knocked a flight attendant's teeth out. While that person won't be flying anytime soon, the real cost is to the thousands of other passengers being affected by this behavior as these flights are often diverted or delayed causing customers time and money.
Why people are switching from commercial to private
This is a major reason many passengers are making the switch from commercial to private. When you charter a private jet, you are in complete control. From choosing your aircraft to the passengers on board, you will never have to worry about delays or diversions because of another passenger's behavior.
Avoiding rude passengers isn't the only reason people charter private jets. One of the many benefits of private jet travel is that you can bypass some of the inconveniences you experience when traveling commercially. For instance, when you fly privately, you do not have to wait in long security lines. You simply show up 15 minutes before your flight and walk right onto the aircraft. You can also choose which airport and what time you want to depart, allowing you to free yourself from the restraints of the commercial schedules and routes.
Perhaps one of the biggest benefits of flying private is that your safety is always our top priority. Nothing is more important than ensuring you have a safe and flawless journey. That is why we require every aircraft, flight crew, and pilot to adhere to the strictest safety standards in the aviation industry. We do not allow any aircraft to leave the tarmac before passing a full and thorough safety inspection
Some major perks come with flying private. At Jet Agency, we offer a Fixed Route Program along with our Jet Card membership. Our Fixed Route Program lets you lock in the price of the routes that you travel the most. For example, if you find yourself frequently flying between Naples and Boston, our program lets you avoid paying the ever-fluctuating market prices. As for our Jet Card program, when you become a member, you earn exclusive rewards like free jet upgrades and complimentary catering allowances. CURIOUS ABOUT JET AGENCY?
Please let us know a little bit about you, and one of our experienced membership directors will be in touch shortly to help personalize a membership for you.