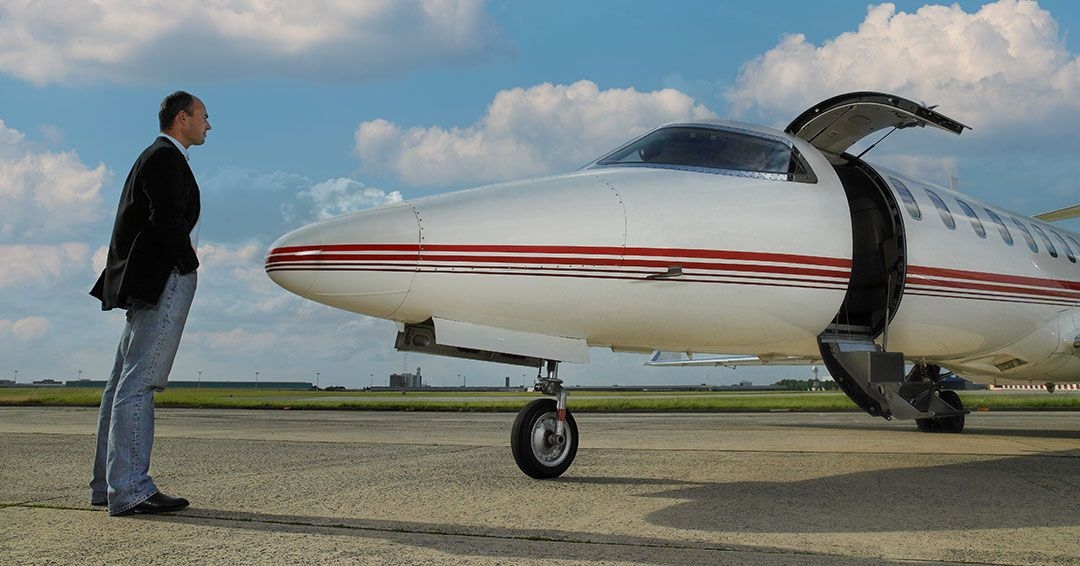 UNDERSTANDING JET MEMBERSHIP PACKAGES WITH JET AGENCY
Written By Dylan Anderson | 10.12.23
In an era where time is of the essence, the world of private aviation opens up opportunities for swift and efficient travel. With various jet membership packages available in the market, the process of making an informed choice can sometimes seem formidable. Choosing the right jet membership package comes with a myriad of advantages, most notable of which is the availability of a private jet at your convenience. This eliminates the hassle associated with commercial air travel, and it brings in the added bonus of comfort and privacy.
Jet memberships provide a compelling alternative for both frequent flyers and corporate entities. We also introduce Jet Agency, a trusted provider in the private jet industry. With its unwavering commitment to service excellence and customer satisfaction, Jet Agency has positioned itself as a reliable resource in this competitive sector.
How To Choose A Jet Membership Package?
Jet membership is a revolutionary concept in the realm of private aviation. It presents a practical solution for frequent flyers, offering the ultimate convenience, comfort, and efficiency of private travel without the responsibilities that come with aircraft ownership. This entails the exclusion of burdens such as maintenance, storage, and staffing costs. The focus thus shifts from ownership to enjoying the flight experience.
At the core of Jet Agency's offerings is a selection of membership options, each meticulously designed to meet varying travel needs and preferences. These include the 15-hour membership, ideal for individuals new to jet membership. The 25-hour membership serves more frequent flyers, offering a middle ground between occasional and regular private travel. For the discerning client who requires regular private travel, the premium Hawker 800XP membership is a fitting choice, encapsulating the highest standard of private travel.
Comparing Membership Programs
The process of choosing a jet membership package requires a level of due diligence. It is akin to making an investment, where the potential returns, in this case, the benefits, must justify the costs. A comparative analysis of different providers should, therefore, form a crucial part of this process. Important factors to consider include membership costs, fee structure, fleet size, and aircraft availability.
In the competitive landscape of jet membership providers, Jet Agency stands as a beacon. Their offerings are superior, characterized by a diverse range of membership options that cater to a multitude of travel preferences and budgets. Their commitment to customer satisfaction is evident in the flexibility of their membership packages.
Understanding Contract Terms and Flexibility
Before embarking on the journey of private aviation through jet membership, it is paramount to comprehend the contractual obligations that you will be undertaking. The contract terms include the duration of the contract, the terms for renewal, and the policies guiding cancellation and refunds. It is equally essential to assess the flexibility offered for changing or upgrading membership levels.
Jet Agency outshines its competitors in this regard, offering flexible membership terms that accommodate different needs. Their customer-centric approach ensures that their policies are clear and fair, prioritizing the needs of their clients above all else.
Assessing Your Travel Needs
An integral part of choosing a jet membership package involves a critical assessment of your travel needs. This includes your travel frequency, the destinations you frequently visit, your preferred aircraft types and sizes, as well as the level of aircraft availability you desire. Understanding these requirements provides a clear guideline when selecting a package.
In addition, you should also pay attention to the extra services and benefits offered as part of the package. These may include personalized onboard services, priority booking, or access to exclusive airports. Such services can significantly enhance your travel experience, adding a touch of refinement and convenience to your journey.
Benefits of Jet Membership for Personalized Travel
Private jet membership presents an avenue for personalized travel experiences, designed around your specific preferences and schedule. It offers unparalleled convenience, comfort, and time savings, making it a worthy investment for frequent travelers. To choose the perfect jet membership package, it is crucial to understand your unique travel requirements.
Understanding the costs, features, and benefits associated with each jet membership can aid in making an informed decision. This ensures that your choice aligns with your travel needs and budget, providing value for money and a superior travel experience.
##FAQs - How To Select A Jet Membership Package
1. How much are private jet memberships?
Private jet memberships vary in cost, typically ranging from thousands to hundreds of thousands of dollars, dependent on flight hours, aircraft type, and additional services.
2. What is the most popular Jet Agency membership?
The 25-hour membership tends to be the most popular at Jet Agency due to its ideal balance for both frequent and occasional private travelers.
3. What are the key advantages of selecting a jet membership package?
Jet memberships offer private aircraft access without ownership responsibilities, predictable costs, personalized travel experiences, and high comfort and convenience levels.
4. How can one assess their travel needs to choose the right membership program?
Consider your frequency of travel, common destinations, preferred aircraft types, level of aircraft availability, and any extra services that would enhance your travel experience.
5. What factors should I consider before signing up for a Jet Agency membership?
Before signing up, consider the membership cost, contract terms, aircraft types in the fleet, additional services, and how well the package aligns with your travel needs.
How To Use and Maximize Your Jet Agency Membership
The Jet Agency offers various membership levels, each with a transparent payment system devoid of hidden fees. From a contractual perspective, it is crucial to understand the details of your membership plan. This includes whether the membership operates on a month-to-month basis and when renewal is required.
Understanding your daily flight times is also important, as well as knowing the policies in place for unused flight hours. This information is key to maximizing the benefits of your membership, ensuring you get the most value from your investment.
Sign Up for a Jet Membership with Jet Agency
In a world where safety, amenities, and flexibility define the ultimate travel experience, Jet Agency stands out as a premier provider of jet memberships. Their commitment to excellence is evident in their service offering, which includes a seamless sign-up process and a range of packages designed to meet a plethora of travel needs.
With Jet Agency, private flying becomes more than just a means to reach your destination. It becomes a personalized, enjoyable, and unique experience. Make the first step towards a world of unparalleled travel experiences by signing up for a Jet Agency membership. Get your jet membership today and embark on a journey of comfort, convenience, and style. CURIOUS ABOUT JET AGENCY?
Please let us know a little bit about you, and one of our experienced membership directors will be in touch shortly to help personalize a membership for you.