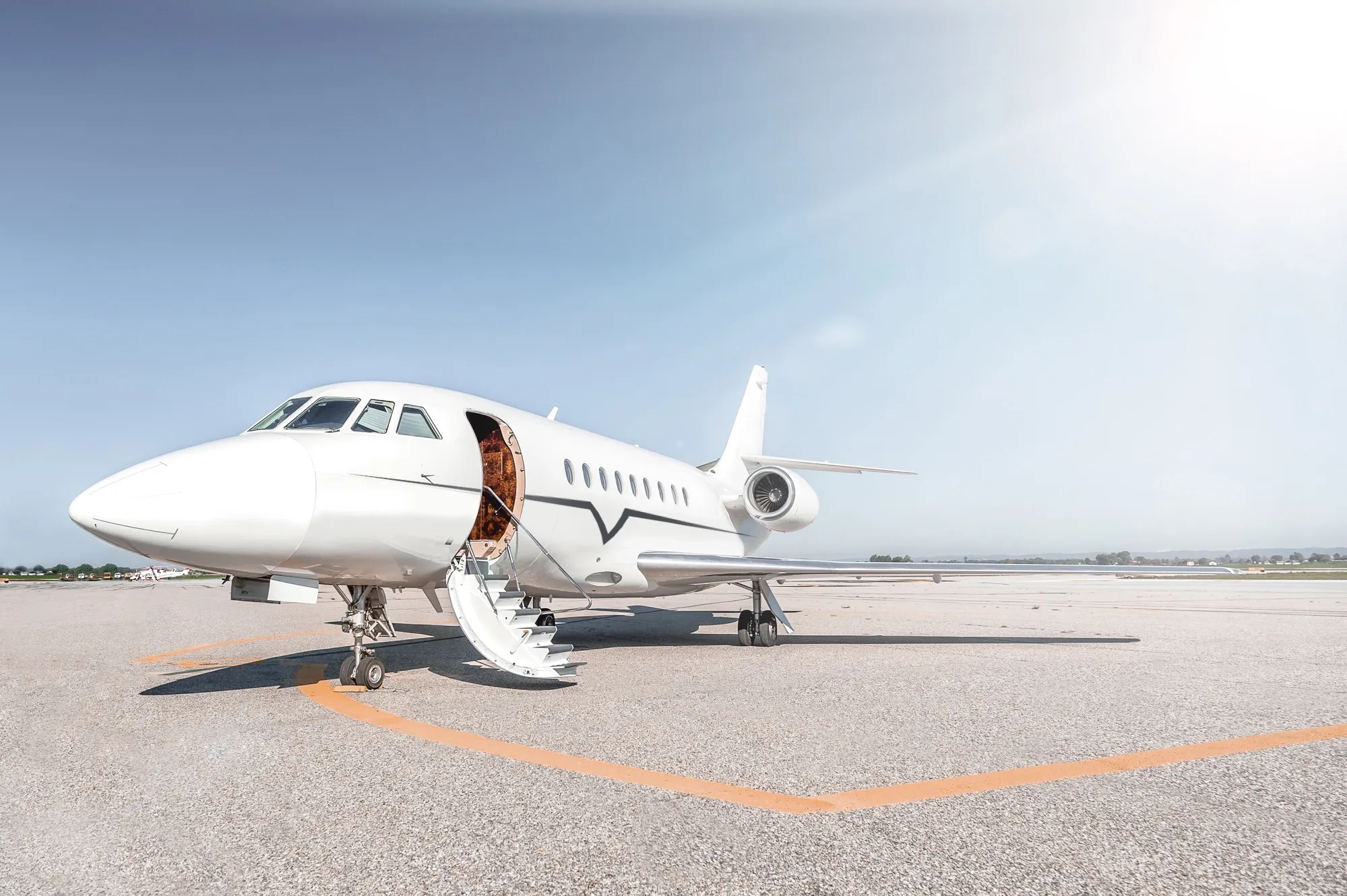 TYPES OF PRIVATE JET SIZES
Written By Lance Tweden | 03.10.21
There are a lot of perks associated with flying on a private jet charter. Perhaps one of the best parts is that you get to call all the shots, as we invite you to decide where and when you want to fly and let you tailor the flight experience to suit all your travel preferences. To make matters even better, you can choose the exact make and model aircraft you want to take to the skies. But where do you begin when it comes to deciding on what aircraft you want to travel on for your next trip?
The good news is that you have a lot of options. There are many types of private jets available. For starters, private aircraft generally fall into five jet size categories that include a wide range of private jet models. Each aircraft has its own highlights and specifications. Oftentimes, it simply comes down to your preferences, such as how far you need to travel and what in-flight amenities you desire.
To help you narrow down your options, we have provided a guide to the different types of private jets. Read on to decide on the best aircraft for your next private flight.
Very Light Jets
Very light jets, also known as compact light jets, are the smallest private jet size on the market. These jets are perfect for short-haul distances, usually up to three hours in the air with a range of roughly 1,000 miles. These are a good choice if you just need a quick flight to a nearby city or destination within your state. Given their small size, these very light jets can take off and land on short runways, meaning they can access nearly any airport, giving you more flexibility with your travel plans.
These jets are compact, which means they will not have enough room for some of the luxuries that you will find onboard in bigger private jet models. Typically, very light jets can comfortably fly four to seven passengers, but they cannot accommodate a flight crew. Depending on the model, there may be a space for a lavatory, but not much else in terms of amenities.
Since these aircraft do have their limitations in terms of on-board amenities and how far they can travel, these are the most cost-effective jets on our list. Some examples of this style jet include the Citation Mustang, Learjet 24/25, and Hawker 400XP.
Light Jets
Light or small jets are the next size up. While similar to very light jets, they have a little more wiggle room when it comes to the number of passengers they can accommodate along with their flight range. Depending on the model, these jets can fly anywhere between five and eight passengers. Some can fly nonstop for 1,500 miles or around three-and-a-half hours. Like very light jets, light jets do not require long runway strips.
This private jet size is a popular choice among travelers. If you are interested in this size range, you will find private jet models, such as the Hawker 400XP, Learjet 45, and the Falcon 10, and others.
Mid-Size Jets
If you are looking for a longer flight option, mid-size jets are a great place to start. As expected, these jets are beginning to become more spacious and have the ability to provide longer, non-stop journeys. Mid-size aircraft can accommodate short- and long-haul flights up to five hours with a range of 2,000 to 3,000 miles.
The bigger the jet gets, the more it can accommodate. Mid-size jets can usually comfortably fit five to 10 passengers, along with a flight attendant. There is often enough space onboard for a lavatory and service galley. Many jets in this category feature stand-up cabins.
For those eying this jet size, you will come across a variety of models, from the Embraer Legacy 450 and Hawker 900XP to the Westwind I/II and Citation VI.
Super-Mid Jets
With the super-mid jet size, you can begin to expect even more in-flight comfort. This sized aircraft can usually accommodate up to 10 passengers, with enough space for you to comfortably stretch out and walk around. This type of private jet can also travel at faster speeds, covering up to 3,500 miles or seven hours in the air.
More space means more in-flight luxuries and amenities. Browse models like the Challenger 300/350, Gulfstream 280, and Citation Sovereign to discover what they offer onboard.
Heavy Jets
Heavy jets are where you really get to see aircrafts show off. These spacious jets are top of the line, delivering the ultimate flying experience, as many offer entertainment spaces along with workspaces. Some even provide full-service galleys, conference rooms, and designated sleeping areas or bedrooms for passengers. On heavy jets, you can typically fly with 10 or more passengers with plenty of extra room for a flight crew.
These heavy jets have a flight range of around 4,000 miles or nine hours in the air, but some ultra-heavy jets can fly nonstop for as many as 6,500 miles or more. While heavy jets can fly farther than their smaller counterparts, do realize that they require longer runways. Because of this, they cannot always access smaller airports.
Aircraft of the heavy jet size come in a variety of models, such as the Embraer Lineage 1000, Gulfstream GV, Falcon 7X/8X, and many more.
No matter which private jet size or model you choose, you can expect nothing short of a pedigree flight experience every time you fly with Jet Agency. In addition to customizing your private flight to accommodate all your travel needs, we go above and beyond to ensure you are in safe hands. After all, your safety is of the utmost importance to us, so we require all our pilots and aircraft to adhere to strict safety standards.
When you are ready to reserve your flight with us, be sure to join our elite Jet Card loyalty program. As a member, you will earn major benefits to bring your private flight experience to new heights. Join and make your reservations today. CURIOUS ABOUT JET AGENCY?
Please let us know a little bit about you, and one of our experienced membership directors will be in touch shortly to help personalize a membership for you.