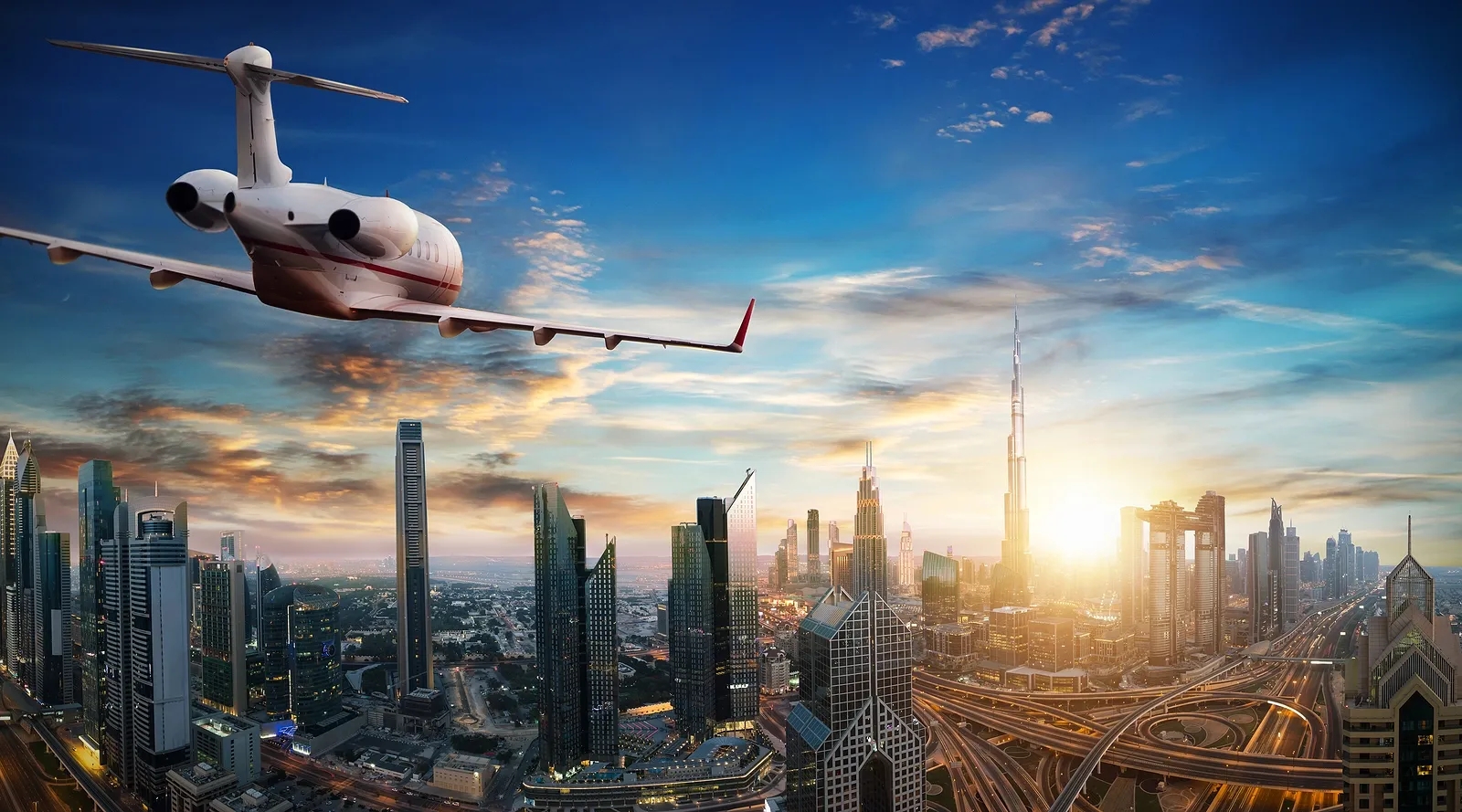 TOP PRIVATE FLIGHT AIRPORTS IN THE US
Written By Dylan Anderson | 05.31.21
One of the perks of private travel is that you are not always stuck flying into the busiest, crowdiest airports. Because private jets can land at smaller airports with shorter runways, private travelers have more flexibility and choices when it comes to the airports they want to travel to and from.
With that said, there are several commercial and private airports in the U.S. that private travelers tend to prefer. Some of the top private jet airports offer convenient access to some of the area's top attractions, while others offer respite from packed airport terminals.
To help you decide which terminals to travel through on your next private jet adventure, we have listed the top ten airports for private jet travel. Whether you are traveling to the Florida coast or the NY area, turn to these best private airports in the U.S.
Teterboro Airport (KTEB)
New Jersey
Teterboro Airport is one of the top private airports in the USA and also one of the most widely used ones. It is entirely dedicated to private and business aviation and sees an average of 474 daily flight operations. The airport is spread across three boroughs in Bergen County, New Jersey, which means it is located just 13 miles from downtown Manhattan. Because of its convenient proximity to NYC, this airport is the premier choice for travelers looking to vacation or do business in the concrete jungle.
Naples Airport (KAPF)
Florida
Though Naples Airport is a public-use airport, it has two FBOs (fixed-based operators) that handle private aviation. This airport was originally opened as an army airfield in 1942 but was returned to the city for public use by 1947. Today, this airport has an average of 307 daily flight operations. Whether you are looking to attend to business in Downtown Naples or relax on the shores of Naples Beach, you will be within just minutes of all the action as soon as you land as the airport is only 4 miles away from it all.
Miami-Opa Locka Executive Airport (KOPF)
Florida
Miami-Opa Locka Executive Airport is another one of the best private airports in the U.S. It features four on-site FBOs and has a daily average of 404 flight operations. This airport is only 8 miles away from Miami International Airport, making it a convenient and less busy alternative for private travelers. Since Miami-Opa Locka Executive Airport is just a 15-minute drive from Downtown Miami, you will experience easy access to all the best attractions, from the Bayside Marketplace to South Miami Beach.
Van Nuys Airport (KVNY)
California
Looking to touch ground in the City of Angels? Reserve your private charter to Van Nuys Airport, one of the world's busiest general aviation airports and a prime choice when it comes to private airports in the U.S. Located in the Van Nuys neighborhood of Los Angeles, this airport places you near all the hottest areas in town, from Beverly Hills to Downtown LA. The airport has four FBOs on-site and an average of 615 daily flight operations.
Palm Beach International Airport (KBPI)
Florida
Whether business or pleasure brings you to the coastal city of Palm Beach, fly into Palm Beach International Airport. Considered a top airport in the country, it sits just under 5 miles away from Downtown Palm Beach. Here you will find wine bars, upscale restaurants, and plenty of high-end shops. The airport includes several FBOs and averages 339 daily flight operations.
Westchester County Airport (KHPN)
New York
Westchester County Airport serves the Lower Hudson Valley region, roughly 30 miles north of downtown Manhattan. However, it is also a prime option for those looking to visit Connecticut as the airport sits right along the New York/ Connecticut border, just minutes from the city of Greenwich. This airport has a handful of FBOs to choose from and sees an average of 420 daily aircraft operations.
Boca Raton Airport (KBCT)
Florida
Boca Raton Airport serves both Boca Raton and neighboring Palm Beach, Florida. Located on Florida's South Gold Coast, this airport is a stone's throw from some of the finest golf courses and beaches in the area. The airport originally served as a military airfield in the 1930s but was eventually turned over to the city by 1959. Today, the airport has a daily average of 223 aircraft operations and features two on-site FBOs.
Chicago Executive Airport (KPWK)
Illinois
If you are interested in traveling to the Chicago area, land at Chicago Executive Airport. This airport is less than 30 miles away from the heart of the city and The Loop, the second-largest business district in the country. The airport has had a long history as it opened in 1925 and was originally known as Gauthier's Flying Field. Nowadays, this airport has a couple of FBOs to choose from and averages 212 flight operations a day.
Oakland International Airport (KOAK)
California
Need a private charter to the Oakland/San Francisco area? Look no further than the Oakland International Airport. The top airport is only 10 miles from Downtown Oakland and roughly 20 miles from Downtown San Francisco, providing you with easy access to all the area attractions. It is a fairly busy airport as it has an average of 651 daily aircraft operations and offers your choice of several FBOs. Dekalb-Peachtree Airport (KPDK) Georgia
Whether you are attending an important business conference in neighboring Atlanta or looking to visit the Martin Luther King Jr. Historic Site and Centennial Olympic Park, touch ground at Dekalb-Peachtree Airport. Technically located in Chamblee, Georgia, the airport is only 11 miles northeast of Downtown Atlanta. It has five FBOs, while an average of 442 flights operates at this airport.
Book Your Private Jet Flight Today
There has never been a better time to reserve your next private jet charter. When you are ready to book, allow us to take care of everything for you. Here at Jet Agency, we are entirely focused on you, arranging your itinerary to meet your schedule and customizing your private flight to suit your preferences. To sweeten the deal even more, we provide exclusive offers, like our Jet Card membership and Fixed Route Program. When you sign up for these programs, you can earn perks like free jet upgrades and lock in the price of your frequently traveled routes. Book your private jet with us today to experience the Jet Agency way. CURIOUS ABOUT JET AGENCY?
Please let us know a little bit about you, and one of our experienced membership directors will be in touch shortly to help personalize a membership for you.