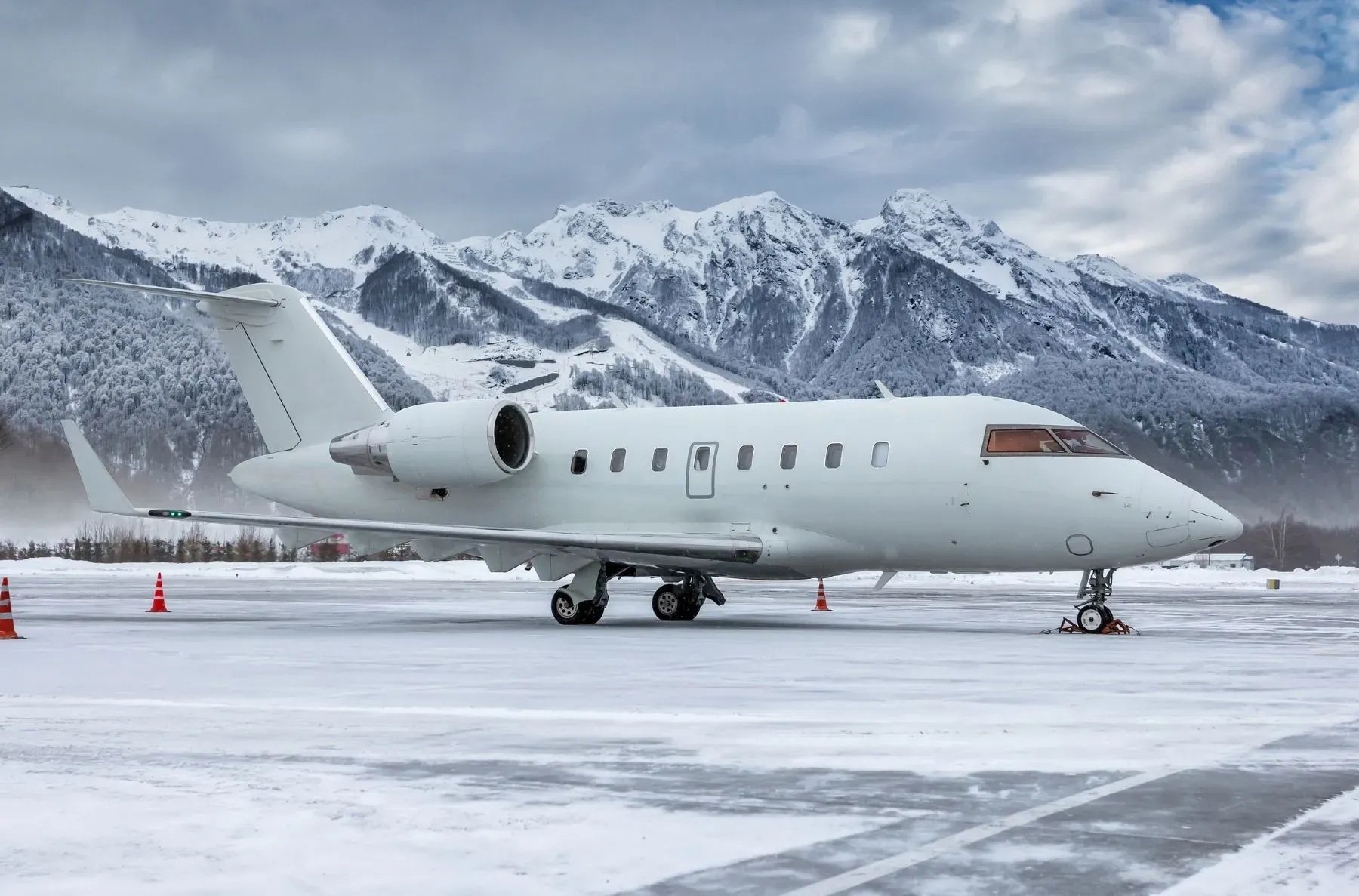 TOP 6 WINTER PRIVATE JET DESTINATIONS
Written By Dylan Anderson | 10.12.21
Park City, Utah
Utah Heber Valley Airport
Summer might be over, but that does not mean your travel adventures must come to an end. There are still plenty of opportunities to explore new destinations as the winter months approach. Whether you are looking for an endless summer spot or a place to revel in some fresh powder, we have you covered. Here at Jet Agency, we have rounded up six of the best winter private jet destinations.
When you book your private jet to one of these top winter vacation destinations, you are in for the ultimate treat. Arrive in style after indulging in all the high-class amenities aboard your private aircraft along the way. We cater your flight to all your preferences, ensuring your private travel experience exceeds your wildest expectations. Ready for some winter travel inspiration? Explore these incredible winter travel destinations below.
Miami, Florida
Miami Opa-Locka Executive Airport
Keep the summer vibes going with a vacation to Miami, Florida. Arrange your private flight to land at Miami Opa-Locka Executive Airport, and get ready for a good time. Miami invites you to take a stroll on the iconic shores of South Beach, dine at the hottest restaurants in Miami Beach, and enjoy some retail therapy at the high-end Bar Harbour Shops. Spend your winter getaway dancing at exclusive nightclubs, chartering private yachts in Biscayne Bay, and exploring the galleries in Wynwood Arts District. Between the Cuban coffee in Little Havana and the awe-worthy architecture in the Art Deco District, Miami is the ultimate place for a winter retreat.
Las Vegas, Nevada
McCarran International Airport
The bright lights of Las Vegas will draw you in no matter the time of the year. This desert hot spot promises mild daytime temperatures even in the height of winter. Fly into McCarran International Airport and let your Vegas adventures begin. To start, explore the culinary scene and make reservations at the many Michelin star-rated restaurants in town. Next, book a helicopter tour over the city and the surrounding enchanting desert, arrange for VIP seating at the hottest nightclubs on the Strip, and be sure to indulge in the finest spa treatments in town. Whether you want to play hard or melt away your stress, you can do it all on your winter romp in Vegas.
St.Thomas, U.S. Virgin Islands
Cyril E. King Airport
If you have your heart set on a warm winter vacation, look no further than St.Thomas in the Virgin Islands. This slice of paradise in the Caribbean Sea dazzles with year-round warm weather, turquoise waters, and white, soft sandy shorelines. Bring your swimsuit and sun hat and get ready to get on island time. Bask on the shores of Magen's Bay Beach, take a private yacht tour for a snorkeling excursion in the National Wildlife Marine Refuge, and hop on the SkyRide to Paradise Point for some epic views of the island. No matter if you spend your winter vacation scuba diving around shipwrecks or sampling all the local cuisine, this will be one getaway for the books.
Nassau Island, The Bahamas
-Lynden Pindling International Airport_
The Bahamas is an archipelago featuring nearly 30 inhabited islands. But with so many inviting island retreats spread across the Caribbean Sea, it can be tricky to decide where to begin your adventures. We recommend flying into Lynden Pindling International Airport and starting your winter vacation on Nassau Island. Kickoff your getaway by staking out a spot on idyllic Cable Beach and parasailing off the coast. Go golfing on Hog Island and take a private tour of Blue Lagoon Island before visiting many of the other neighboring islands--each one has something special to offer.
Los Angeles, California
Van Nuys Airport
When it comes to the best winter private jet destinations, Los Angeles more than deserves an accolade. Land your private jet at Van Nuys Airport and prepare yourself for the most epic California vacation. Forget the chilly temperatures back home and head to the iconic beach stretches, from Santa Monica to Malibu. Admire the ocean views and swaying palm springs as you cruise down Route 101 in your luxury vehicle. Rub shoulders with the Hollywood elite at exclusive restaurants and nightclubs, and get some much-deserved R&R at the finest spas in SoCal. However you decide to spend your winter getaway, L.A. promises to delight.
Who says the top winter vacation destinations have to involve sunshine, sand, and sea? Not us! If you are craving a whimsical winter getaway complete with chilly temperatures and fresh snowfall, set your sights on Park City, Utah. This magical mountain town just east of Salt Lake City is home to Park City Mountain, the largest ski resort in the United States. During your stay, hit the slopes, take a private snowmobiling tour in the backcountry, and eat your way through the best restaurants in town. But because Park City does see its fair share of snowstorms, be sure to check the weather before booking your private flight.
Book Your Private Flight with Jet Agency
Winter is upon us, and there has never been a better time to book your private flight to one of these amazing winter travel destinations. Here at Jet Agency, we are always available to arrange your private travels whether you are looking to jet-set this evening or in a few months. Because we are on-hand 24/7, we can accommodate all your travel requests–no matter how last-minute they are–so it is always a good time to book your private flight with us. CURIOUS ABOUT JET AGENCY?
Please let us know a little bit about you, and one of our experienced membership directors will be in touch shortly to help personalize a membership for you.