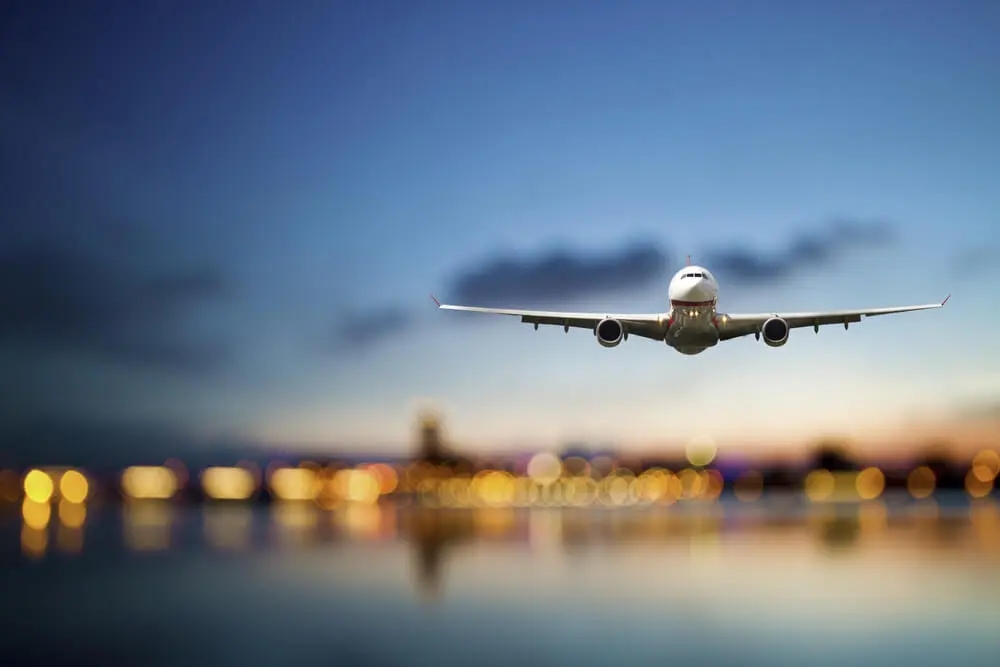 TIPS FOR FLYING SAFE DURING THE 2022 HOLIDAY SEASON
Written By Dylan Anderson | 09.07.22
As the holiday season approaches, it is time to start booking your flights and making proper travel arrangements. This year is the first in three years where you can expect more normalcy from your travel. With far reduced restrictions, travel is much easier with more travel destination options. However, in many ways, air travel has changed for good.
Holiday travel has always had its risks because of flu season and seasonal illness, but now with COVID-19 here to stay, it is vital that you are mindful as you plan. Fortunately, taking the right precautions will allow you to fly safely during the holiday season, and choosing to fly private will provide you with a safer, more comfortable travel experience.
Flying Safe During the Holidays
As you plan your flights, you should prepare to follow some essential safety precautions and a few holiday season flying tips so that you can enjoy your trip to the fullest. Being mindful of the risks and preparing accordingly allows you to enjoy your trip better and avoid getting sick. Here are some of the best tips for safe holiday travel in 2022.
Bring Extra Essentials
It is a good idea to have all your travel essentials packed before you leave for your trip. Packing extra essentials like shampoo, toothpaste and other necessary toiletries allows you to avoid additional stops once you reach your destination, so you do not need to risk exposure at more stores. When flying private, you can pack more of what you need without concern since private passengers do not have to pass through TSA or follow luggage restrictions.
Flying Private vs. Flying Commercial
Flying private offers several advantages over flying commercial. Flying private allows you to avoid large crowds at security and throughout the airport. When flying commercial, there are far more risks of getting sick through exposure to others. Private flights allow you to fly only with those you choose to fly with, significantly reducing your chances of getting sick.
Flying commercial also means that you must pack more conservatively and bring less on your trip to meet airline restrictions, making it more difficult to pack essentials and safety supplies. Private flights allow for better social distancing, offer more safety precautions and are a far safer option for holiday travel.
Consider Packing Extra Safety Supplies
Flying safely during the holidays means you should bring all the supplies that you need to protect yourself. As you travel to another destination, it is a good idea to have a handy supply of sanitizing wipes and hand sanitizer in your luggage. Whether you are interacting with flight staff or checking into a hotel at your destination, masks and hand sanitizer are a good idea to have on hand.
As of April 2022, masks are no longer required on flights in the US. Most states and localities have also dropped mask requirements, but there are some places where masks may still be required. For example, public transit riders in Los Angeles County and the Bay Area must wear masks. Many states still recommend wearing masks under the advice of health experts, so use your judgment on when to wear one and consider packing a few with you.
Look Out for Changing Ordinances
The past three years have been full of rapidly changing information and guidance about COVID-19. Although there are far fewer ordinances now, it is not exactly safe to assume it will stay that way. These ordinances and mandates may change depending on local case numbers and infection rates. It is always possible that localities begin introducing new travel restrictions or mask mandates, so you should stay updated.
As you prepare for your holiday trip, do some quick research to ensure you are up to date on local ordinances and requirements. If you are traveling out of the country, it is even more important to research. For example, some destinations still require visitors and residents to wear masks, provide proof of vaccination or follow mandatory quarantine periods upon entering. Staying up to date on the ordinances in place in your destination lets you know what to expect when you arrive. Ultimately, travel requirements are for your safety and the safety of the communities to which you are traveling.
Follow CDC Guidance
The CDC is the most credible source for information about how to keep yourself protected against COVID-19, the flu and other seasonal illness. CDC guidance can change regularly based on case numbers and new research, so it is important to stay updated on safety and travel information. Information about travel recommendations can be found here.
Minimize any uncertainty this holiday season by doing your research and preparing yourself ahead of time with all the supplies you need. Planning your travel arrangements early this year is a good idea to keep you ahead of the curve.
Booking Holiday Flights through Private Charter
When you book a private charter flight, you can be confident in your safety. Private charter is the best option for traveling safely during a pandemic and flying safely during the holidays. Private charter flights deliver you straight to the runway and have a separate security checkpoint called a Fixed Base Operator (FBO). With this approach, you can skip the lines in TSA and miss the crowds in the airport, which is especially important during the holiday rush.
Proper social distancing is nearly impossible on a commercial flight. On a private jet, the only other passengers are those that you choose, so you do not have to risk exposure to COVID, the flu or even a cold from a multitude of passengers you do not know. Altogether, flying via private charter is the best option for flying safely during the holidays.
Avoiding commercial flights is one of the best ways to minimize your risk when you travel this holiday season. At Jet Agency, our staff is committed to following necessary safety precautions and providing the appropriate attention to detail so that you can stay protected against exposure. We are committed to keeping you safe from COVID-19, the flu, and other seasonal illnesses by meticulously cleaning flights and following advice from health officials.
Altogether, we provide every passenger with a safe flight experience year-round, carrying out extensive safety measures throughout each step of the process. Every plane meets detailed requirements through ARG/US certification and WYVERN approval, while every pilot holds an FAA-issued pilot license and meets WYVERN standards.
Choose the Right Holiday Flights
Taking the proper precautions for your holiday travel will make your travel experience much safer and more comfortable. Still, it is also important that you choose a private jet charter operator that will both prioritize your safety and give you all the benefits of private air travel. For more information about flying safely via private jet charter during the holidays, contact Jet Agency. With our high safety standards, extensive amenities and outstanding service, we'll make your travel experience unforgettable.
Whether you plan on flying during Christmas or booking Thanksgiving flights, make sure to book early. Keep in mind that the demand for private air travel has increased significantly over the past three years. Demand will only be higher as people begin booking for the holiday season, so get ahead of the travel rush and book with Jet Agency today. CURIOUS ABOUT JET AGENCY?
Please let us know a little bit about you, and one of our experienced membership directors will be in touch shortly to help personalize a membership for you.