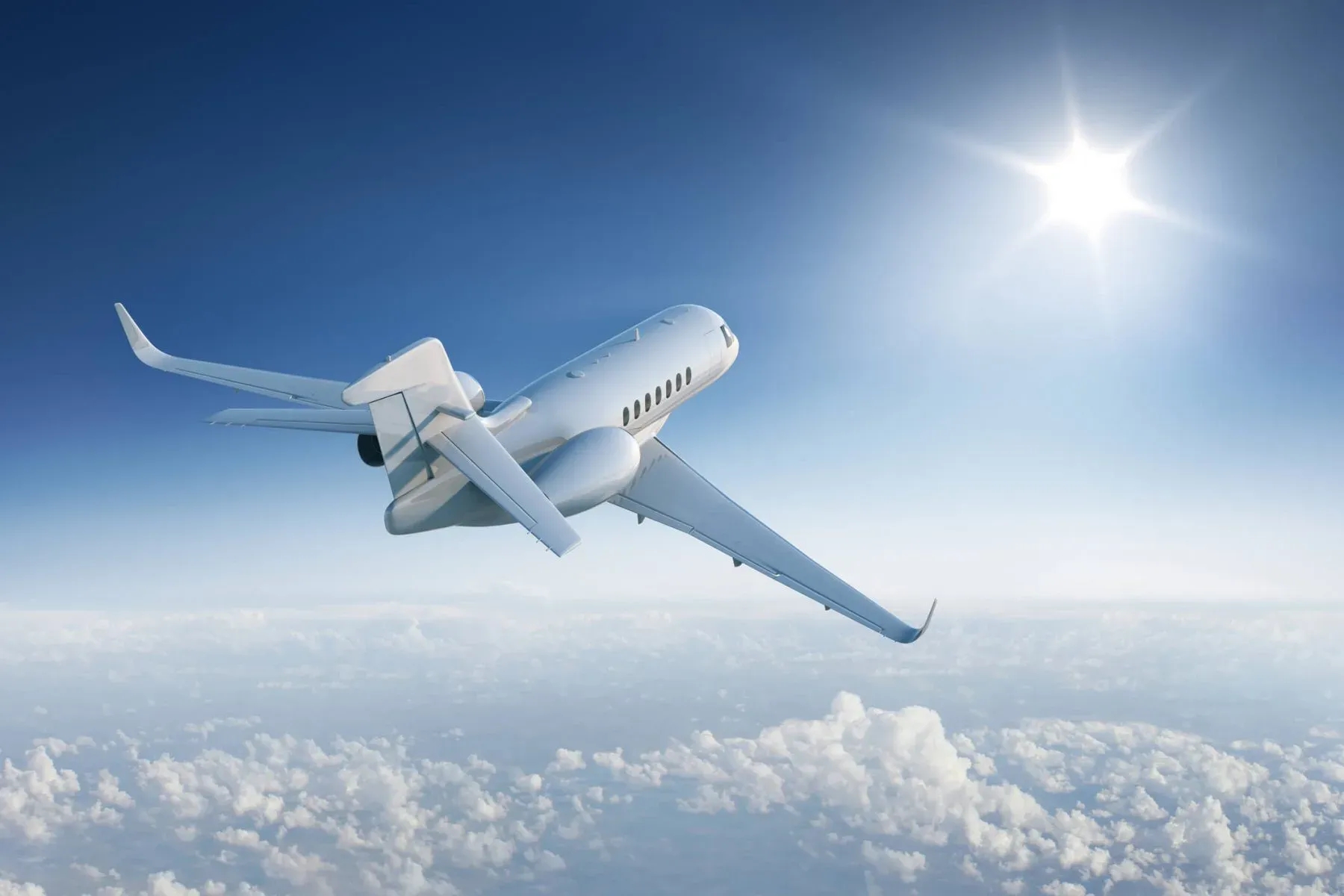 THE MOST POPULAR PRIVATE JET ROUTES IN THE US
Written By Dylan Anderson | 04.20.22
Today, private jets are an extremely popular and common form of transportation, both internationally and domestically. They are used frequently for short business trips, important events and even personal vacations. For some, a private jet is a regular part of their commute. Private jets provide a convenient way to beat the rush of the airport, avoid large crowds of travelers and schedule a flight on your terms. Although private jets have become a mainstay in US travel, some routes are flown more than others.
What Are the Most Popular Private Jet Routes?
Whether they travel consistently between two cities for business, visit family in another state often or have a favorite vacation spot, private jet travelers tend to travel between some cities more than others. Although private jet travel is common between a majority of cities, frequent travelers have helped designate some of the most popular flight routes in the US. The following are some of the most common private jet routes in the United States.
New York and Chicago
These two major cities are two of the most office-dense cities in the United States, full of high-rises of hardworking professionals. This means that there is frequent travel between the two cities for business meetings and work. One can fly between New York and Chicago in between just 90 and 120 minutes, providing all the more reason to make such a simple trip.
Despite being one of the most popular routes, traveling commercially between New York and Chicago can be a nightmare, as both cities are home to some of the busiest airports in the country. Fortunately, flying via private jet charter can alleviate the concerns that getting you in the air faster and to your destination in less time.
New York and Los Angeles
From culture to landscapes, these two cities are completely different, providing tons of opportunities for travelers who want a change of scenery. As the two largest business hubs in the US, there are also plenty of travelers making regular commutes for meetings and business purposes. This cross-country flight takes almost 5 hours which flies by in the comfort of a private jet.
Both cities have multiple airports, and many travelers move through them. Flying private makes this trip much less of a challenge and much more possible, preventing large delays, skipping big crowds and making scheduling far simpler. New York and Washington DC Between the largest city in the US and the capital, there is plenty of business to be taken care of. Politicians and executives account for a large number of travelers as they make a mark on one of the most popular private jet routes in the US. The flight between New York and Washington takes just 45 minutes.
Why go through the hassle of navigating a commercial airport and security lines for a 45-minute flight? Flying private makes it easy to board, take care of business and go home.
Los Angeles and Las Vegas
Los Angeles and Las Vegas are both two key destinations for business conventions and important meetings. Executives make this trip regularly as new conventions and business opportunities arise.
This route is also a popular one for leisure travel as Vegas makes a great weekend getaway. When the travel time between the two cities is just 45 minutes, it is well worth making this trip as often as possible.
New York and Palm Beach
Considering weather alone, these cities are two very different places, making this a popular route for private jet travelers hoping to escape the cold, gain a change of scenery and enjoy some peaceful time on a beautiful beach.
This flight takes about two and a half hours. Unlike flying commercially, private jet travelers can simply schedule their preferred flight time and board hassle-free. It is as easy as traveling to the airport. Thanks to the convenience of private jet travel, this route is an easy weekend getaway or even a day trip with a big payoff.
Establish Your Own Most Popular Private Jet Routes
Do you have a common route that you fly frequently? If so, Jet Agency offers the Fixed Route Program, giving you access to a consistent rate when booking flights and the ability to go from booking to the tarmac in just three hours. This is just one of the many available benefits of flying with Jet Agency. We allow our passengers to select the exact make and model for each flight and offer a 24/7 concierge service for questions and trip planning, all while holding ourselves to the highest of industry safety standards.
Whether you are planning on flying one of the most common private jet routes or you are planning on traveling your own path, Jet Agency is here to help you get there. Contact us today and get an instant quote for your next business trip or vacation. CURIOUS ABOUT JET AGENCY?
Please let us know a little bit about you, and one of our experienced membership directors will be in touch shortly to help personalize a membership for you.