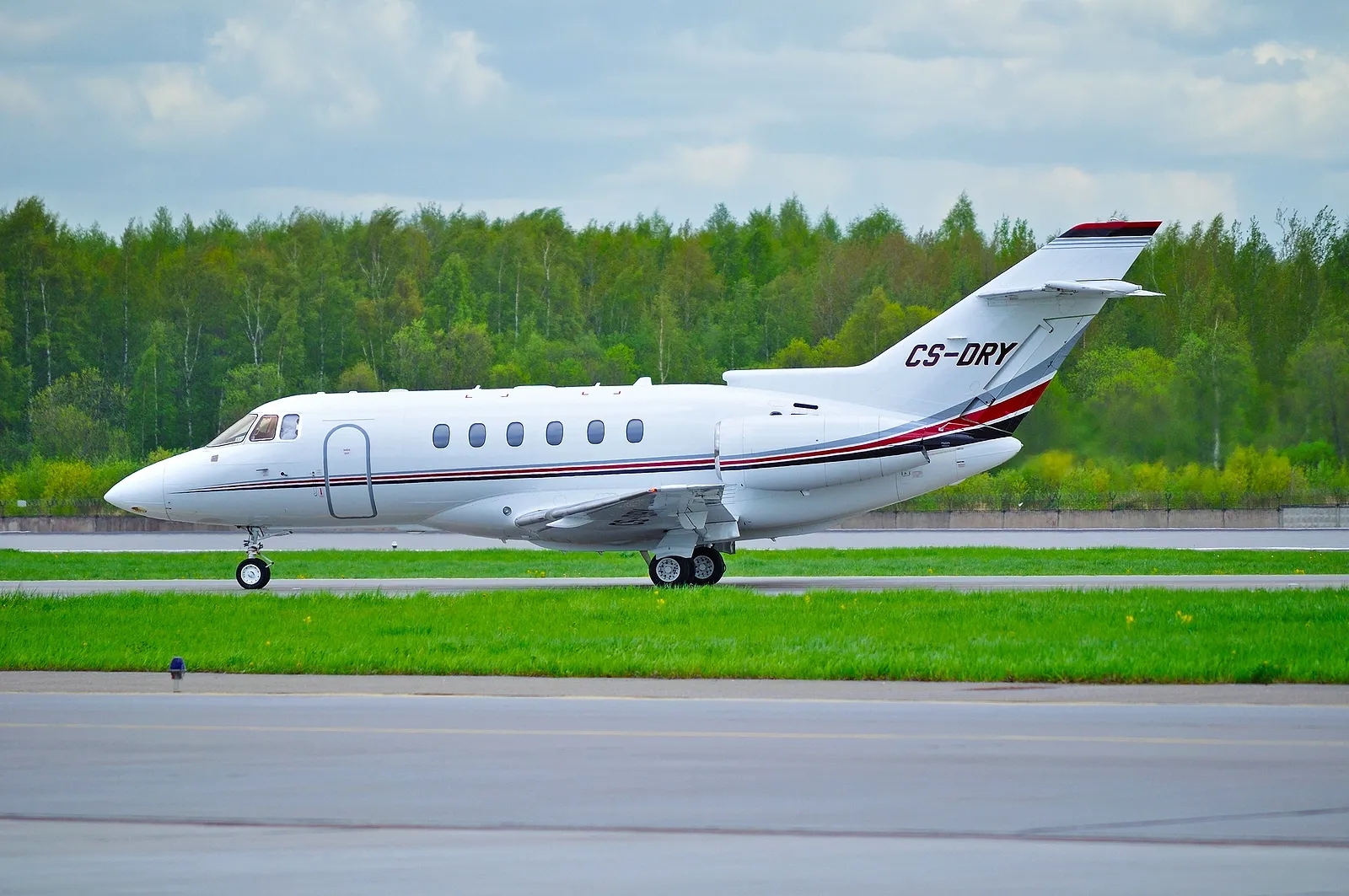 THE MOST FUNCTIONAL PRIVATE JETS
Written By Lance Tweden | 09.14.21
If you have ever had the luxury of flying on a private jet, then you know the experience exceeds your wildest expectations every time. After all, nothing is more divine than traveling on the private jet of your choice as the flight crew takes care of your every request. Whether you want a jet with a bedroom in the cabin or to indulge in your favorite meal while in the sky, your pedigree flight is catered to all your preferences, no matter how big or small.
Private jets bring travel to the next level, and with that can come a hefty price tag. It is not cheap to charter your own private flight and receive white-glove service. However, some jets are more affordable than others. A lot can factor into the price of chartering a private jet, such as the aircraft's size, make, and model, along with the specific chartering company you go with and the kinds of services you request.
With that said, in our guide below, we highlight six of the most functional private jets on the market today. From the speedy very light jets to the more spacious heavy jets, you will receive the most value when you choose one of these high-class aircraft.
1. Embraer Phenom 300
When looking for the most versatile private jet services, explore the many light jet options. Do not underestimate these jets. They may be small, but they still know how to dazzle. The Embraer Phenom 300, for instance, is the fastest and longest-range single-pilot aircraft in the industry, with a cruising speed of 464 knots and a range of 2,010 nautical miles. This aircraft can fly up to seven passengers and offers a generous amount of baggage space.
2. Stratos 716X
The Stratos 716X is a sleek and elegant jet with an agreeable price tag. It is a very light jet with space for three to five passengers, making it a prime choice for a small group of travelers looking for an elite private experience. Like the Cirrus Vision Jet, it is a single-pilot, single-engine aircraft, and no other light jet can compete with its range and speed. It has a range of 1,500 nautical miles and a targeted speed of 400 knots.
3. Learjet 60
Just because you want to receive the most value for money does not mean you have to stick with a compact jet. The Learjet 60 is a highly sought-after midsize jet that packs a punch. It features a comfortable and spacious cabin with room for up to eight passengers and two flight crew. In terms of range and speed, it has a maximum range of 2,409 nautical miles and a cruising speed of 420 knots.
4. Hawker 800XP
The Hawker 800XP is another spectacular midsize jet that is well worth the price tag. An updated version of its predecessor, the Hawker 800XP has stepped up its game with increased climbing speed, a longer range, and better runway performance. It can travel up to 461 knots and has a range of 2,955 nautical miles, which makes it an ideal aircraft for coast to coast or international journeys. This elite jet can also carry up to eight passengers and has plenty of room for travelers to stretch out and relax.
5. Cessna Citations Latitude and Longitude
The Latitude and Longitude models are Cessna Citations' newest additions, and they make quite the impression. Introduced in 2015, the Latitude super midsize jet model has a cruising speed of 446 knots and a range of 2,700 nautical miles. While the Latitude's speed and range are certainly something to brag about, the super-mid Longitude aircraft can travel roughly 8 minutes faster than the Latitude at speeds of 476 knots. The Longitude also has a longer range of 3,500 nautical miles, which means it can comfortably cross the Atlantic, while the Latitude cannot. As for their cabins, both jets are around the same size and offer similar setups and designs with a focus on passenger comfort.
6. Embraer Legacy 650E
When it comes to the most versatile private jet charter in the heavy jet class, turn your attention to the Embraer Legacy 650E. This elite aircraft boasts the largest-in-class cabin, featuring three cabin zones and space for up to 14 passengers. It can even be configured to have two lavatories—a private one for passengers and another for the flight crew. This ultra-long-range jet has a range of 3,900 nautical miles and can travel up to 440 knots. If you are looking for a valuable jet with all the bells and whistles, you will not be disappointed with this aircraft.
Charter Your Own Private Jet Today
Now that you are familiar with some of the most functional private jets, it is time to book a private aircraft of your own. At Jet Agency, we are here to make it happen. From the moment you reach out to us for a reservation, we take care of all the details, ensuring your travel plans suit your schedule, preferences, and price range.
If you find yourself frequently traveling the same route, take advantage of our Fixed Route program, which lets you lock in the price of that flight and avoid the ever-fluctuating market prices. Looking for even more perks? Become a member of our unrivaled Jet Card loyalty program that invites you to receive free jet upgrades, complimentary catering allowances, and so much more. Book your private flight today! CURIOUS ABOUT JET AGENCY?
Please let us know a little bit about you, and one of our experienced membership directors will be in touch shortly to help personalize a membership for you.