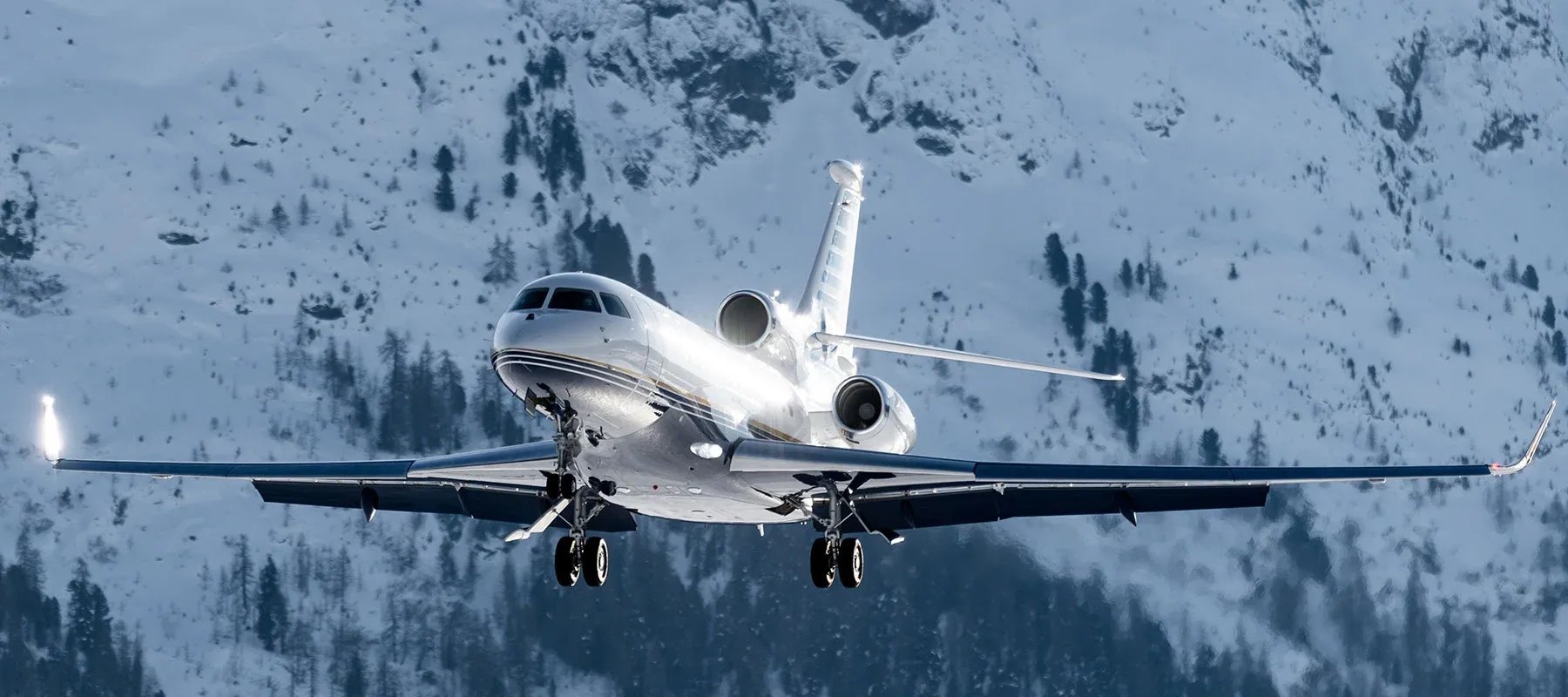 THE COST OF OWNING A PRIVATE JET VS. JET MEMBERSHIP CLUBS
Written By Lance Tweden | 03.22.23
Owning a private jet is the highest level of prestige, with pilots ready on demand when you need to fly and a jet with the familiar comforts of home. But all that comes with a cost, so a private jet membership program can be a more affordable alternative, depending on how much you fly.
Having a jet that is all yours gives you the flexibility you want, but it comes with all the fuel costs, a dedicated crew and repositioning of the aircraft, which can add up quickly. While a private jet membership often means the crew and aircraft you fly in will not always be the same, it can be a way to get in the skies without the hidden expense and potentially costly delays of owning the aircraft.
Deciding which way to go, ownership or membership depends on what you need from your private jet and how much you plan to fly. Knowing the costs of each option is vital to making the decision that will get you in the skies when you want, at a rate you can live with.
Owning a Private Jet
Owning a private jet is all about you, allowing you to drive right up to the plane with your luggage and guests and take off within minutes. You fly with familiar pilots on a familiar plane, but depending on how much you fly, the costs of simply owning a jet can lead to high costs per trip.
The purchase price is the most obvious expense when owning your private jet and can often be in the tens of millions. Still, there are a variety of other costs that can be easily overlooked. When you own your aircraft, routine jet maintenance is your responsibility as is the cost to repair the aircraft if it is damaged in any way. Not only can these costs stack up, but they can cost you time on the ground waiting for unscheduled maintenance and repair.
Fuel costs are another factor, and those are anything but constant. In the first six months of 2022, jet fuel prices surged by more than 70%, the steepest increase in roughly two decades, according to the International Air Transport Association. While typical gasoline prices often change based on the amount of supply available, jet fuel is tied more closely to the season, with summer often racking up the highest costs.
Private jets also need to be insured. Jet insurer BWI says that cost can range from a few thousand dollars a year to half a million, depending on the level of insurance, the size of the plane and how frequently you fly. You also need to pay to store the plane when you are not using it, including fees for a dedicated storage location and hangers at airports you fly into.
That said, depending on your private jet travel habits, these costs may still make owning a jet economical. Private jet owners get complete control over their planes, allowing them to pull up to the airport and be in the skies at a moment's notice. That level of convenience allows almost no restrictions on when you can travel, meaning you can get where you want to go without the hassle of scheduling restrictions. Overall, if you are a frequent flier on private jets, owning your aircraft can lead to cost savings in the long run. If the freedom to fly whenever you want is the most important factor for you, then owning a jet may be the best option.
Jet Membership Clubs
Jet membership clubs can be an affordable alternative to owning your private jet that offers many of the same benefits, depending on the company you enroll with. Many jet cards require upfront membership fees in addition to hourly flight rates.
Like a membership to a country club, the membership fee and the number of hours purchased upfront can sometimes unlock better benefits and more access to flights. These can offer consistent pricing but can come with limits on when you can fly and what aircraft and flight crew are getting you to your destination.
Some jet membership clubs have other fees as well, like surcharges when fuel prices spike and added costs if bad weather prevents scheduled takeoff or landing. Memberships generally charge by the amount of time in the plane, so if unexpected factors keep you in a jet longer than expected, you may be footing a larger bill than anticipated for your flight.
But jet memberships try to mimic some of the benefits of owning a jet by having access to a large number of aircraft at numerous airports in an effort to offer members flexibility on when and where they can fly. For those who fly frequently, but not quite enough to warrant owning a jet, a membership can offer similar benefits.
While membership can sometimes require upfront fees, club members are not subject to the upfront costs of owning a jet, staffing a flight crew or unscheduled maintenance. Membership programs with access to large fleets can also help you avoid significant travel delays if your jet is not able to take off as scheduled, and many companies will work to get you on a different plane within hours of your scheduled departure.
Cost of Private Jet Membership versus owning
The cost to buy a private jet can range from $2 million to more than $100 million, depending on the size and features of your aircraft. Some memberships come with fees with less of a sticker shock, and some do not have any upfront fees at all.
When it comes to the private jet cost per flight, membership is relatively stable and paid for upfront, allowing you to set reasonable expectations of how much your trip will cost. Because of the higher initial and fixed costs of ownership of the plane, the more you fly the cheaper your cost per flight will get, allowing frequent flyers to realize significant savings.
The number of passengers you plan to fly with can factor into the decision as well. If you are frequently flying business partners and clients around the world, owning a larger jet may help you lower the cost per trip. That said, larger jets have higher upfront costs.
A jet membership club generally allows you to choose the size of aircraft you take, meaning you can pick the jet that is best for that trip, rather than needing to buy one that can accommodate your largest traveling parties.
Other factors
While cost is likely the biggest thing to consider when weighing private jet ownership or private jet membership, your personal preferences and your business needs should be factored in as well.
If you want to be able to roll onto the tarmac and be greeted by a familiar flight crew as you board a familiar jet at just a moment's notice, then ownership is likely for you. If that kind of consistency is not as important as making your budget, a membership club may be a better option.
The needs of your business are important as well. If most of your flights are a handful of people, but a few times a year you bring along a larger team, then the flexibility to pick which size aircraft you use can be an important benefit. If you are frequently flying larger groups from place to place, ownership could be relatively cost-effective.
Depending on your private jet usage, there may also be tax implications for both options. If traveling for business, the costs of ownership or membership could be deducted, potentially adding significant savings to your tax bill. That said if the jet is generally for business, but used for personal travel, the IRS can opt to consider it a fringe benefit and tax it as income.
Biggest factor: How much you fly
Whether you opt to own your private jet or go with a jet membership program, the amount of time you spend in the ski is the biggest factor to consider.
The more you fly the more economical owning a jet becomes, as the fixed costs like purchase price, maintenance, insurance and staffing pilots can be spread out over many different trips. While you are susceptible to shifts in fuel prices, owning a jet gives you the freedom to fly without scheduling restrictions
If you consider yourself a frequent flier, but your time in the air doesn't exceed 200 hours a year, then a jet membership program is likely a better option. While you may need to plan more in advance and can be subject to fees like a fuel surcharge, it is probably more economical in the long run to avoid the high fixed costs that come with owning a jet.
If you want to talk more about the benefits of owning a jet versus a membership program, reach out to us at Jet Agency. Our talented team loves finding ways to make sure you are getting the best bang for your buck. CURIOUS ABOUT JET AGENCY?
Please let us know a little bit about you, and one of our experienced membership directors will be in touch shortly to help personalize a membership for you.