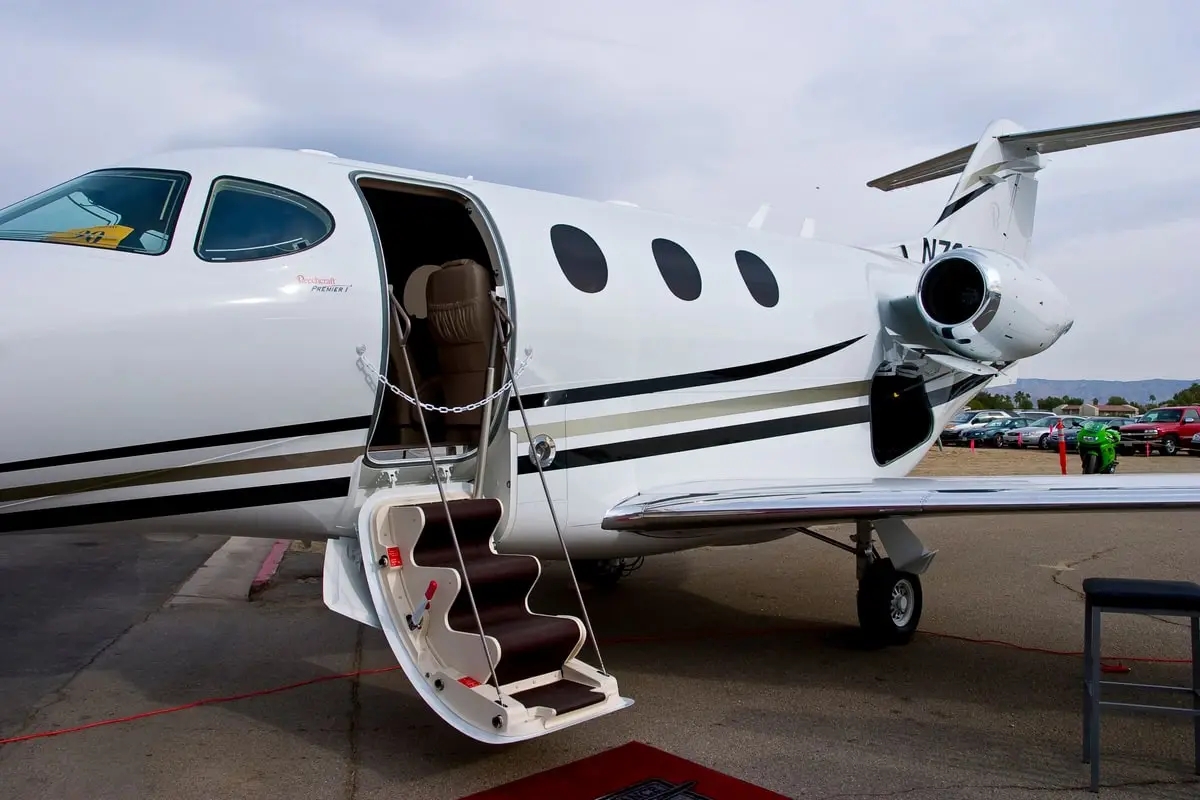 THE BEST SINGLE PILOT JETS AVAILABLE
Written By Lance Tweden | 04.06.22
Flying on a private jet is intended to be a comfortable and convenient experience. However, travelers do not always need the size or range of a business jet to get the job done. Sometimes travelers find it more convenient to travel by a smaller plane and avoid the more extensive amenities and space of larger planes.
One of the biggest benefits of flying private is the ability to feel free of restrictions to travel and do so on your own terms, but flying on a single pilot private jet is a great way to maximize the experience. Although most private jet travelers do not consider the option, the market is full of great single pilot private jets that do not compromise comfort or capability.
Breaking Down the Best Single Pilot Jets
The benefit of needing just one pilot for operation is only magnified with the capability of a single pilot private jet. Single pilot private jets are usually smaller than other jets and offer lower travel ranges. However, for many, this trade-off is well worth it. In fact, some jets are able to balance speed, size and range for a comprehensive experience. Many may also be surprised to find that there are many smaller jets that still offer spacious cabins with seating for multiple business partners or family members.
Single pilot jets are even more convenient for those who want the option to travel on their own terms and like the ability to fly whenever. Due to their size, single pilot jets cannot offer the same extensive travel range of larger jets or travel as fast, but they still offer plenty of great benefits and capability. These smaller jets are often more economical as they are lower in price but capable of getting you to your destination just the same.
Single pilot private jets are great for travelers who frequently travel between two locations for business meetings or work. The following are the best single pilot private jets available today.
Cirrus Vision
For shorter travel distances and flight times, the Cirrus Vision is a great choice. Reaching a top speed of just 345 miles per hour, the Vision is a very economical choice for private jet travelers who do not plan on traveling very far, offering a maximum range of 1,275 nautical miles. The Vision also still delivers admirable head and shoulder room in a spacious cabin fitted with several windows and high-class materials for comfort.
One Aviation Eclipse 500
The One Aviation Eclipse 500 has been around since 2006 and still stands today as one of the best single pilot options available. At just 33 feet long, this jet is certainly one of the smaller options in this category, but it still has enough room to carry five passengers comfortably. Despite its small size, it can still travel a distance of 1,295 miles and reach a top speed of 425 miles per hour.
Cessna Citation M2
This jet balances performance and size very well. The Citation M2 is the smallest of the Cessna family but does not lack in its capability. The M2 can travel a maximum range of 1,550 nautical miles and reaches a top speed of 450 miles per hour, making it a great choice for business trips. The small jet can still hold six passengers comfortably. With eight sizeable windows and a cabin management system, you are sure to enjoy the comfort that the aircraft has to offer.
Embraer Phenom 100EV
Embraer is known for its well-constructed smaller aircraft. The Embraer Phenom 100EV is just one of the models that they offer. The Phenom 100EV is one of the smaller private jets around at just 42 feet long and with a wingspan of 400 feet. The Phenom 100EV is able to travel a range of 1,092 nautical miles and reaches a max speed of 470 miles per hour.
Cessna Citation CJ3+
Another admirable part of the Cessna family, the Citation CJ3+ is another aircraft suitable for single pilot travel. The Citation CJ3+ is more sizeable than its sibling, providing enough room for nine passengers. The jet has a maximum range of 2,040 nautical miles and a top speed of around 480 miles per hour. The interior is dressed up nicely, with multiple windows, adjustable club seating and an executive table for premium comfort and practicality.
HondaJet HA-420
Despite being known for manufacturing cars, Honda makes a pretty well-manufactured private jet as well. Considered a Very Light Jet, the HA-420 is capable of traveling a maximum range of up to 1,223 nautical miles and reaches a top speed of 483 miles per hour. The jet is also well designed for comfort, minimizing noise in the cabin and providing executive seating for four passengers. The jet also comes with a private lavatory, which is very impressive for a jet of this size.
Beechcraft Premier 1A
This private jet is currently considered one of the world's largest single pilot jets with a length of 46 feet. With its larger size, this aircraft balances a very comfortable and sizeable cabin, as well as some pretty impressive performance statistics. The Premier 1A is able to comfortably transport six passengers in a roomy cabin. The Beechcraft Premier 1A can reach a top speed of 526 miles per hour and has an admirable range of 1645 miles.
Pilatus PC-24
A truly marvelous piece of machinery, the Pilatus PC-24 is another of the world's largest single pilot jets. The PC-24 is considered the world's first Super Versatile Jets due to its size and considerable performance. This jet is also one of the longest range single pilot jets as it can travel a maximum range of 2,000 nautical miles and can reach a top speed of 506 miles per hour. The larger size also allows for plenty of cabin space, enough for up to 11 passengers. This versatile machine can even land on unstable terrain and unpaved runways, providing the opportunity to travel almost anywhere.
Embraer Phenom 300E
The Embraer Phenom 300E is one of the fastest single pilot jets available, reaching Mach 0.80, or a top speed of around 610 miles per hour. At just 52 feet long, the Phenom 300E provides the capability of a mid-size jet despite only requiring one pilot. This jet is also one of the longest range single pilot jets with a staggering range of 2,010 nautical miles on a tank of fuel. However, the Phenom 300E does not compromise comfort, offering temperature control zones, a noise-reduced cabin and a cockpit with plenty of legroom for the pilot.
Arrange Your Next Private Flight
For more information about the best single pilot private jets, contact Jet Agency today. We can connect you with private jets that meet some of the highest safety standards in the industry and highly-qualified pilots with extensive certifications. Our 24/7 concierge service is available to discuss your travel preferences and options, making the planning process simple and stress-free. Book with Jet Agency today and access the convenience and benefits of flying a private jet charter. CURIOUS ABOUT JET AGENCY?
Please let us know a little bit about you, and one of our experienced membership directors will be in touch shortly to help personalize a membership for you.