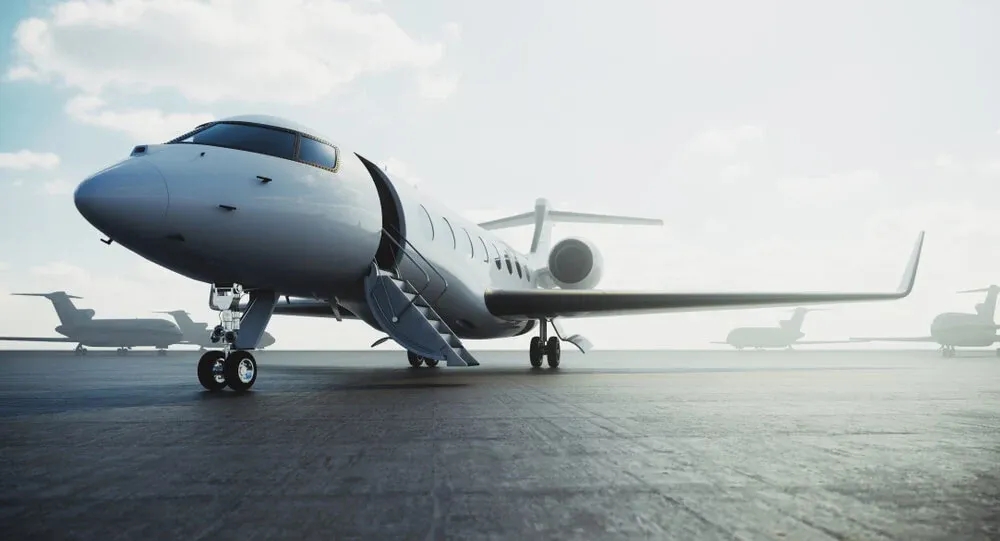 THE BEST PRIVATE JETS TO BUY IN 2023
Written By Lance Tweden | 01.18.23
Flying on a private jet is the pinnacle of luxury. Owning a jet yourself is the only way to top such a high level of comfort. If you fly more than 200 hours a year, it is usually feasible that you need your own private jet since you will likely make the most of it.
To get started, all you need to do is determine what you want most in an aircraft. In your search, you will find that the best private jets have the perfect combination of your preferences. Fortunately, if you are looking to buy a private aircraft, you have plenty of excellent options available to you this year.
How To Find the Right Jet for You
There are a lot of factors to consider in buying a private jet. If you are in the market for your own aircraft, then you should determine what you are most looking for in a jet and what you expect out of your travel. The two most significant deciding factors are going to be comfort and practicality.
To find a jet that will provide you with both the right amount of comfort and the right amount of capability, you should ask yourself how far you plan on traveling during each trip and how many people you plan on traveling with.
If you intend to travel with several people and take long-distance trips, you should seek out an aircraft that provides a more spacious cabin and can hold more fuel. Meanwhile, if you plan on traveling short distances on solo or small family trips, then you can look for a smaller aircraft that uses less fuel.
After you have decided on the proper size and specifications for your future aircraft, you can start to narrow down your selection based on cabin space, safety features, amenities, and technology.
The Best Private Jets To Buy
Private aviation already brings you the best in air travel, but as the industry continues to innovate, private aircraft are only becoming more and more impressive. In 2023, the case still remains true. This year, some of the most popular private jets are newer options, while others are industry favorites. If you are on the search for your own personal aircraft, then look no further than some of the top private jets this year.
Cirrus Vision Jet
With the Cirrus Vision Jet, it is possible to think big while thinking small. This very light jet is no slouch with its position as one of the most popular and best private jets to buy. The Vision Jet is a great option for quick business trips or even short weekend getaways with your close family. This light jet can carry up to 7 passengers and reach a max range of 1,275 nautical miles, making it perfect for interstate travel.
Despite its pragmatic design, the Vision Jet still has plenty to offer for comfort, featuring panoramic windows and climate control in a spacious, comfortable cabin. Plus, with the Cirrus Airframe Parachute System and Safe Return emergency autoland capability, you can fly with peace of mind.
Cessna Citation Longitude
This versatile medium jet is a household name to anyone who has a part in private aviation. The Cessna Citation Longitude has been in the market since 2012 and is an excellent choice for anyone in need of a jet for personal or business trips.
The Citation Longitude has enough space to transport your family or business team, able to seat up to 12 passengers. Passengers can expect to be comfortable as well since the jet provides both best-in-class legroom and one of the quietest cabins in the industry. This jet is very capable as well, providing a maximum range of 3,500 nautical miles, more than enough for traveling throughout most of the country.
If you need a slightly smaller but just as well-constructed jet, you can turn to the Longitude's sibling, the Cessna Citation Latitude, which can seat up to 9 and reach as far as 2,700 nm.
Bombardier Challenger 3500
Bombardier has established itself as one of the top manufacturers in private aviation with its head-turning fleet of private aircraft. The Bombardier Challenger 3500 is a popular choice among many private owners for its unmatched technology and sizeable cabin. The Challenger 3500 features a complete suite of safety technology in the cockpit as well as the most spacious cabin in its class, meaning you get peace of mind and body when onboard.
If you are an aspiring first-time aircraft owner, you will certainly appreciate that this aircraft provides some of the lowest operating costs in private aviation. All the while, this aircraft still has incredible value, featuring an outstanding range of 3,400 nm and the space for ten passengers.
For other excellent options, you can explore this jet's larger and longer-range sister fleet, the Bombardier Global Series.
Dassault Falcon 8X
The Dassault Falcon 8X is one of the most exciting aircraft to hit the market in recent years. This ultra-long-range business jet has made a place in the industry with its imposing capability. The Falcon 8X can reach a maximum range of 6,450 nautical miles on top of a maximum operating speed of Mach 0.90. With the Falcon 8X, you can expect to save time with comfortable, nonstop international flights.
The Falcon 8x also has plenty to offer in the form of comfort, providing one of the most spacious cabins on the market. Passengers can also enjoy abundant natural light, impressive soundproofing and air quality that is ten times higher than the industry standard. Passengers can also control cabin features like lighting and entertainment.
Not only does the Falcon 8X provide a comfortable trip, but it also creates a safe one, thanks to the innovative FalconEye Combined Vision System. This technology supports the pilot's visibility during challenging approaches and weather conditions.
Gulfstream G700
Gulfstream has been crafting some of the world's most popular private jets for a long time. From the Gulfstream G280 to the G650ER, Gulfstream has continued to provide jets that top much of the competition. The G700 is yet another job well done by one of the industry's top manufacturers, providing unparalleled comfort and remarkable capabilities.
This breathtaking jet features the most spacious and flexible cabin in the industry. The G700 can be adjusted however you choose with five different living areas. Depending on your configuration, the jet can hold up to 19 passengers and sleep up to 13.
On top of its industry-leading comfort, the G700 has plenty of capability. This jet can reach a maximum range of 7,500 nm and a maximum cruising speed of Mach 0.90. Combined with advanced safety features and an award-winning Symmetry Flight Deck™, the aircraft can get you nearly anywhere you need to go.
Make Aircraft Ownership Smooth and Simple
If you are looking to buy a private jet, there is no shortage of options. Consider whether you need an aircraft that is more spacious or more compact, and then search through the many excellent options to determine which is best for you. If you fly more than a few hundred hours a year, you won't regret it. To learn more about the best private jets, contact Jet Agency.
However, even after you find the perfect private jet, the process doesn't stop there. Buying a private jet comes with many considerations, like fueling your plane, finding the right flight crew, and figuring out where you will store the plane. Fortunately, Jet Agency can make your aircraft management simple with impeccable safety standards and incredible attention to detail. Contact Jet Agency today to learn more about our aircraft management services and what you stand to gain as an aircraft owner. CURIOUS ABOUT JET AGENCY?
Please let us know a little bit about you, and one of our experienced membership directors will be in touch shortly to help personalize a membership for you.