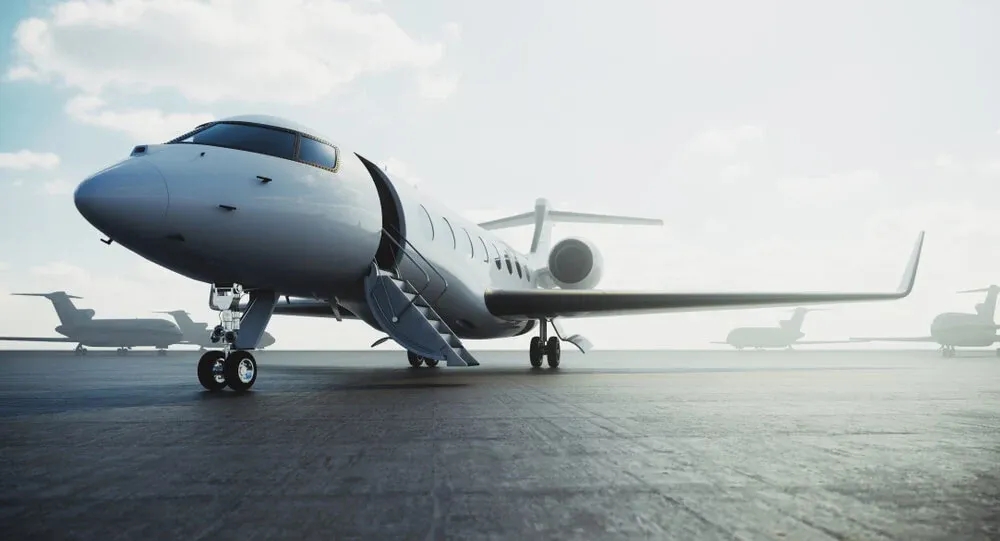 TETERBORO AIRPORT: INS AND OUTS
Written By Lance Tweden | 04.12.21
New York City, New York, attracts travelers from near and far. Some come to explore the bright lights of Times Square and see the world-famous skyscrapers in Manhattan, while others visit to attend to business in the Financial District and Wall Street. From endless shopping opportunities to countless historical attractions, it is no wonder so many travelers are eager to visit the City That Never Sleeps.
Whatever your reason for needing a private flight to New York City, consider traveling to and from Teterboro Airport. Conveniently located just outside the concrete city, this airport places you near all the action, whether you are traveling here for business or pleasure.
History of Teterboro Airport
Teterboro Airport has a long history dating back to the early 20th century. It was acquired in 1917, and the first flight took off from the airport in 1919, making it the oldest operating airport in the state of New Jersey.
The airport played an important role in both World Wars, as it served as a manufacturing plant site in WWI and then as a base for the United States Army and Airforce during WWII. The Port Authority of New York took over the airport in 1949, leased it out to Pan Am World Airways and its successor, and then resumed full responsibility in 2000.
About Teterboro Airport
Teterboro Airport is a general aviation reliever airport, which means it allows non-scheduled general aviation aircraft--most often private jets--to divert and land to prevent congestion at nearby commercial airports. However, it does not typically offer scheduled airline service, only scheduled business aviation and charter operations.
Location of Teterboro Airport
The airport is located in the New Jersey Meadowlands. It is spread out across three boroughs in Bergen County, New Jersey. The runway sits just 12 miles from Manhattan, New York, making it the closest private airport to the city. Because of this, Teterboro Airport is considered the primary private airport serving New York City. Many travelers fly into this airport to easily access New York City and beyond.
Teterboro Airport Amenities
The airport spans 827 acres and has two runways and 23 hangars on-site. Perhaps most notably, the airport features the Meridian Teterboro, an elite executive terminal. Inside, private travelers can take advantage of rest areas, lounges, work areas, a gym with showers, and even a private movie theater.
The airport is also home to the Aviation Hall of Fame & Museum of New Jersey. Established in 1972, this exhibit celebrates the state's aviation heritage. The museum has several aircraft on display, such as the Lockheed L-402 Bushmaster, Sikorsky HH-52 Seaguard, and the Bell AH-1 Cobra. The museum also spotlights aviation legends, including Emelia Earhart and Charles A. Lindbergh, both of whom spent time at the airport. What's more, the exhibits showcase space equipment, aircraft models, and photographs, along with more than 4,000 volumes of aviation film.
Aircraft Permitted
Teterboro Airport does not permit aircraft exceeding 100,000 pounds to access the runway. But because the airport is home to several private charter companies, it can accommodate private jets of many sizes. This includes jets, helicopters, single-engine aircraft, and multi-engine aircraft. There are five on-site fixed-based operators (FBO) that oversee the private charter companies and aircraft services.
Nearby Attractions
New York City is just a short drive from Teterboro Airport, plus there are several other nearby attractions to keep you entertained prior to your private travels. If you are looking to enjoy the great outdoors before hopping on your flight, make your way to Overpeck County Park and explore the nature trails. And if you would prefer to squeeze in a little shopping, check out The Shops at Riverside or The Outlets at Bergen Town Center. The surrounding area also has its fair share of breweries, restaurants, and taverns.
Private Jet Travel to Teterboro Airport
If you are interested in flying to or from Teterboro Airport, allow Jet Agency to make all your travel arrangements. When you fly with us, you will experience nothing short of pedigree service and the highest safety standards. We also offer an elite Jet Card membership program, which invites travelers to earn major perks, such as free jet upgrades and complimentary catering allowances. And if you plan to frequently travel between the same two destinations, be sure to take advantage of our Fixed Route Program to conveniently lock in the price of your flights. Book your private jet to Teterboro Airport with us today. CURIOUS ABOUT JET AGENCY?
Please let us know a little bit about you, and one of our experienced membership directors will be in touch shortly to help personalize a membership for you.