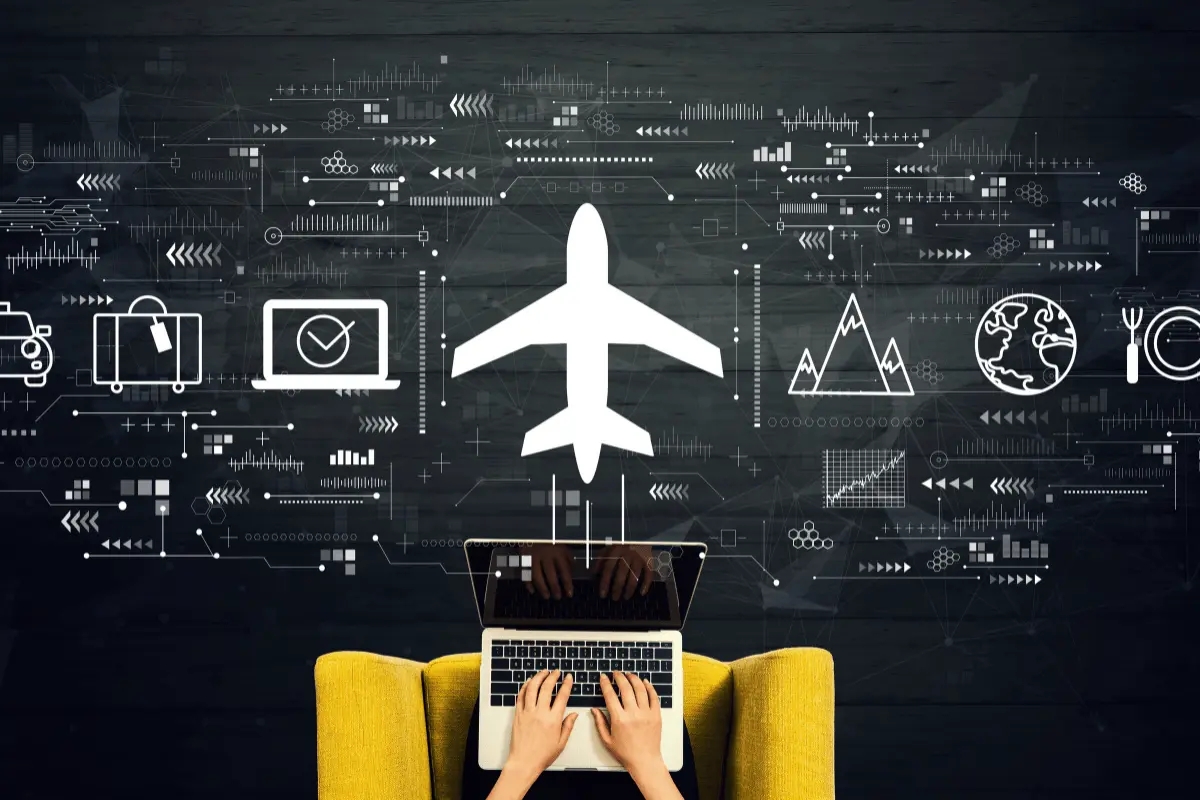 RISE IN PRIVATE JET DEMAND - BOOKING YOUR JET CHARTER EARLY
Written By Lance Tweden | 10.20.21
In recent months, there has been a steep increase in private jet demand, led by the US, since the country opened up quicker than other regions in the world, following the announcements of mass vaccinations.
However, like all other industries, the manufacturers in the aviation industry also halted operations during the onset of the pandemic. As a result, as the demand for private jets increases, there is not enough supply in the market.
There are many lessons for first-time and routine flyers with the surging demand outpacing the inventory and production. Below, we discuss the matter in detail.
Why Is There a Low Supply in Private Jets?
The low supply of private jets is due to two main reasons. The first is quite apparent; the coronavirus pandemic. Like all other industries, the aviation industry also suffered immensely at the hands of the spreading virus.
On the one hand, flying across borders was prohibited, limiting business for companies. On the other hand, the manufacturing of private jets halted, leading to a low supply of private jets in the market.
Secondly, we see a record low in the number of pre-owned private jets for sale at this point. Colibri Aircraft is a private jet broker specializing in resale, purchase, and marketing of pre-owned aircraft.
According to their AMSTAT analysis, only 4.65% of the pre-owned private jets are available for sale right now. That is the lowest the figure has gone since the 1980s. In June 2020, 1,839 private jets were available for purchase.
But the number has gone down 38% to 1,1134 in August 2021. Because of this decrease in the number of available private jets, the inventory has been low.
Current owners are holding onto their private jets since they cannot find a suitable replacement for this existing aircraft in this supply-constrained market. That is why there is a shortage of aircraft available for sale.
To make matters worse, the number of new private jets being delivered from the manufacturers has also declined. Thus, the market is unable to meet the private jet demand.
Buying a private jet at the moment is quite tricky, especially if you are looking for an aircraft compliant with European guidelines. It seems like the US is leading this decline in private jet supply since the country opened up air travel sooner than most other regions.
Since people wanted to minimize Covid transmission yet still satisfy their appetite for travel, which they had to curb for over a year, they turned to private aviation. That further put a strain on the private jet supply.
Reasons Contribution To Increase in Private Jet Demand
The most in-demand jets are turboprops, followed by midsized, business, and light jets. Experts have also noticed that pre-purchase inspections are now double what they were last year. Multiple factors contribute to the increase in private jet demand in the US and worldwide.
Some of them are discussed below.
First-Time Buyers
Given the uncertainty and health hazard associated with flying through public airlines, many first-time private jet buyers are entering the market. Not only are they increasing the private jet demand, but they are also raising the prices.
In a National Business Aviation Association panel, four experts weighed in on this situation. Among them, the president of Jay Mesinger Jet Sales, Jay Mesinger, said, "We're seeing an influx of first-time buyers who have come into the market. They're like guests who are going to a party, eating the food and drinking the wine, but not bringing anything-they have no aircraft to trade in and are depleting inventory".
He further said that people who owned two private jets previously would sell one of them. But, now they are holding onto even the second jet because they cannot find new replacements for it.
More Demand Than Supply
As a rule of thumb, when the manufacturing and inventory levels go down, the demand increases. That is precisely what is happening in the private jet industry.
According to the president of Rollant Vincent Associates, Rollie Vincent, "As of yesterday, there were 1,400 jets for sale-that's the lowest we've seen in years. It's an unheard-of number that represents about 6 percent of the fleet. There are simply more buyers than sellers".
Due to this increased demand, some buyers are heading to the international market since the US supply has been low. Some sources say that private jets sell in just hours of being listed.
As a result, buyers have to make fast-paced and impulsive decisions or lose their chances of getting an aircraft.
Interest in Pre-Owned Private Jets
It does not come as news that buyers are interested in pre-owned planes because of the price difference. After the 2008 financial crisis, the prices of pre-owned jets decreased, and the effects are still in action today.
For instance, of the 20 best-selling private jets in 2020, 14 were under $2.5 million. That is some good saving opportunity right there since a new private jet with a single engine is nearly $3 million.
Also, buyers would have to wait months for their new private jets to be manufactured and delivered. However, with pre-owned aircraft, it is just a matter of delivery. So, it is a quicker way to get access to a private jet.
Buyers only get to choose from 700 new private jets every year that are made available for sale. On the contrary, there are over 20,000 jets in inventory. But it is evident that owners plan to hold until they can find suitable replacements for their aircraft.
Private Jet Charter: A Reliable Alternative
As the private jet demand increases, every interested individual can't own a private jet. Does that mean you should give up on the idea of flying private? Well, no.
Private jet charter is a great way to experience the convenience, comfort, and safety of flying privately without the hassle of purchasing an aircraft or keeping an eye out for listings before they get sold out.
Jet Agency offers you matchless private jet charter security with ARTUS safety-rated aircraft and an incredible flying experience. The pilots are highly skilled at their jobs and have extensive knowledge of the particular jet they are flying.
The private jet charter gives you the ultimate liberty of choosing the date and time of your preference without taking on the added responsibility of arranging a crew or training the pilots.
You just have to book your flight and show up - it is as simple as that. But, with the increase in private jet demand, the charter services have also been quite busy. So, you need to make sure you follow the given tips if you want to secure a private jet charter for yourself.
Book Your Charter Flight in Advance
Previously, you could book a private jet the same day. But now that private jet demand has increased, you need to be quick when booking a private jet.
The XOJET regional Vice President of sales, Danielle Talbot, explains that while her company offers clients the option to book a jet 12 hours before their flight, it is always helpful if they book beforehand since that gives the company more time to prepare.
Booking early also means you can have more options and can get your desired amenities in the jet.
Today, it is more important than ever to book early due to the private jet demand. You cannot expect a provider to have the aircraft of your choice with amenities of your liking readily available in a six-hour notice.
Get a Jet Card Membership
Another way to ensure your access to a private jet is to get a membership. If you have a membership card from a provider, you will get preferential treatment, which means you will have a higher chance of accessing a private jet when you need it.
For instance, Jet Agency offers Jet Card memberships for frequent travelers. If you have a jet card membership, you will get priority for bookings.
Likewise, Jet Agency's Fixed Route Program is ideal for travelers who need to fly often between the same airports or regions. Let us say you need to travel between California and New York often for work.
Instead of conveying the exact details to the provider every single time and going through the whole booking process repeatedly, you can simply get the Fixed Route program for a flat rate. It does not only guarantee you a seat on the private jet but also saves time.
Final Words
With the current increase in private jet demand and the manufacturing still being slow, it is easy to say that there will not suddenly be a high supply in the market by the end of this year or any time soon.
The President of Asset Insight, Tony Kioussis, says, "Our advice is to get into the market now and exercise patience. Be ready to buy on day one, but expect it to take much longer."
So, if you are planning to purchase, you might have to wait a little longer for the backlog to clear up. But if you are looking for alternative methods of private travel, Jet Agency is at your service." CURIOUS ABOUT JET AGENCY?
Please let us know a little bit about you, and one of our experienced membership directors will be in touch shortly to help personalize a membership for you.