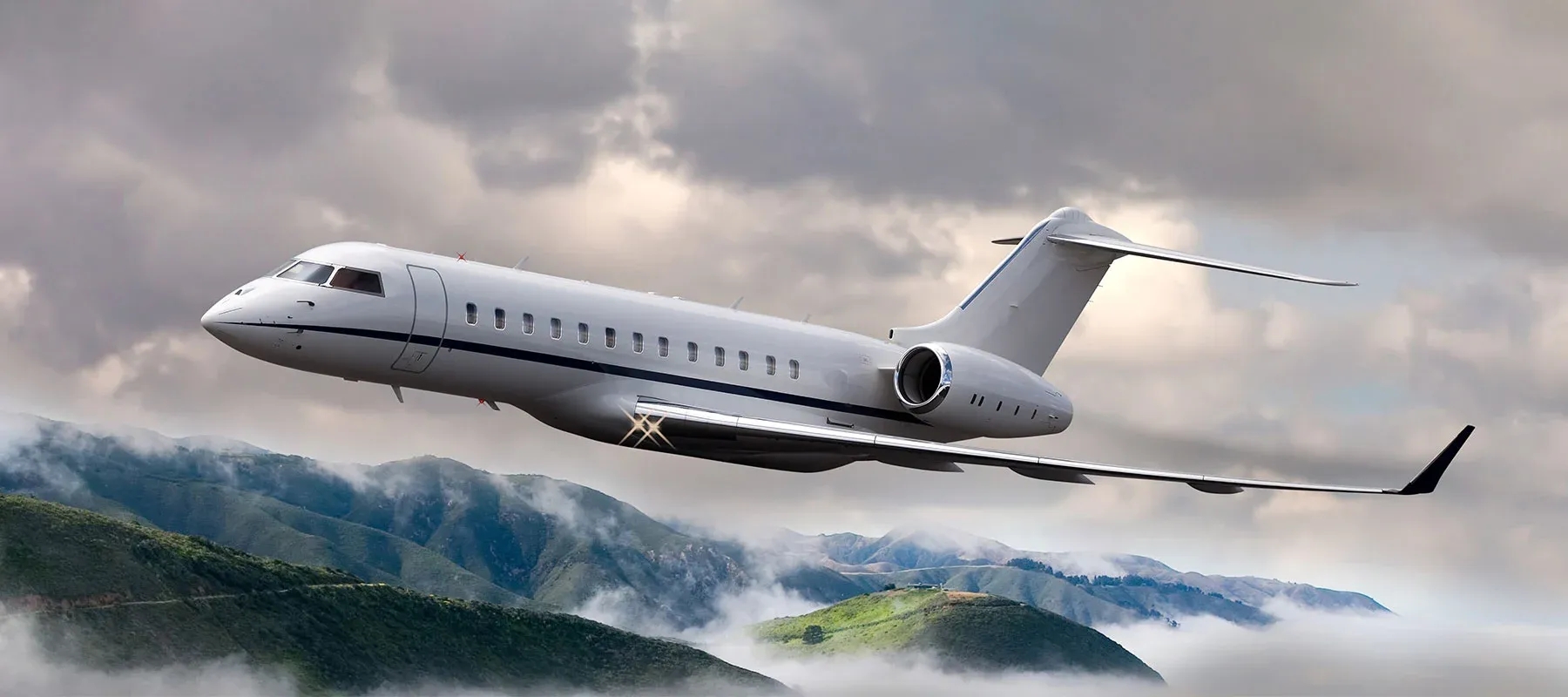 FIVE COMPELLING REASONS TO BUY A JET CARD MEMBERSHIP
Written By Lance Tweden | 05.18.23
The allure of private aviation lies in the blend of prestige, convenience and personalized service it offers. It's a realm that presents an unmatched travel experience for those who value their time and comfort. But how can one elevate this experience even further? The answer lies in securing continued benefits, such as a jet card membership. By providing an array of exclusive benefits, these memberships redefine the contours of private aviation, making it an even more enticing proposition.
Jet Agency offers one of the best programs in the industry that is all membership and no fees, allowing us to enhance your private flight experiences significantly. Here are the top five reasons to invest in a jet membership, and how Jet Agency's program can amplify the benefits of private aviation.
What Is a Jet Card Membership?
In the world of private aviation, a jet card membership is akin to owning a key to exclusivity. It's a prepaid flight program that allows clients to deposit funds into an account and book private flights based on a fixed or variable hourly rate. This system of membership eliminates the complexities of the flight booking process, providing clients with unparalleled convenience and flexibility. It's an avenue that opens doors to the elite realm of private aviation without the burdens of ownership.
Jet Agency's membership stands out, offering a seamless booking process that's designed to cater to the unique needs of each client. By placing a strong emphasis on personalization and customer service, Jet Agency ensures that your jet membership program is not just another service, but a comprehensive solution to all your private aviation needs.
Are Jet Card Memberships a Good Deal?
The perceived value of a jet card membership varies significantly depending on the individual's needs and preferences. For many, the primary allure of membership is the significant time savings and stress reduction it offers. By simplifying the booking process and providing consistent pricing, these memberships eliminate the hassles associated with traditional flight booking, making them an attractive proposition for frequent flyers.
Jet Agency's membership elevates this value proposition by offering a range of unique benefits. With enticing perks like priority access to aircraft, personalized travel services, and fixed hourly rates, Jet Agency ensures that their members receive exceptional value for their investment. Moreover, the convenience and flexibility of this membership make it a fantastic option for those who value their time and desire a hassle-free private flight experience.
Is a Jet Card Membership Right for Me?
If you frequently travel and clock more than 25 hours of flight time annually, a jet card membership can be a remarkable asset. By prepaying for a set number of hours, you streamline the flight scheduling process, bypassing the need to negotiate individual charter flights. These memberships also offer the added benefit of adapting to your specific needs, such as offering a range of aircraft types or flexible cancellation policies, making them a highly personalized travel solution.
Jet Agency's membership is designed to cater to these diverse requirements, making it an ideal choice for both personal and business travelers. It provides the convenience and flexibility needed, all the while ensuring the highest levels of privacy and comfort. Jet Agency's membership allows access to private aircraft without the commitment of full or fractional ownership, offering a customized flying experience that is both exceptional and effortless.
Moreover, Jet Agency has crafted its membership program to ensure that what you pay only goes toward your time in the air. There are no repositioning costs, fuel surcharges or membership dues, so it truely is All Membership and No Fees.
The Biggest Reasons to Buy a Jet Card Membership
Understanding the specific benefits of a jet card membership can help answer the question, "are private jet memberships worth it?" Let's explore the top reasons that make investing in a Jet Agency membership a compelling proposition.
1. Cost-Efficiency
The value of time and convenience often surpasses the cost in private flying. Jet card memberships offer an easy and time-efficient way to schedule flights, saving valuable time and energy that would otherwise be spent on negotiating individual charter flights. Additionally, these memberships often provide fixed hourly rates, which make it much easier to predict and manage travel expenses.
Jet Agency's jet membership program takes this cost-efficiency to new heights. It offers fixed hourly rates without any membership fees, providing predictable pricing and a streamlined booking process. The emphasis on transparency and convenience makes a Jet Agency membership not just cost-efficient, but also time-efficient.
2. Access to Pedigree Aircraft
Jet card memberships offer unprecedented access to an array of top-quality, pedigree aircraft. This level of access and flexibility is invaluable for those with busy schedules or frequent last-minute travel needs, ensuring that an exceptional fleet of aircraft is always at your disposal.
With a Jet Agency membership, access to high-pedigree aircraft is what we do. Jet Agency is committed to providing members with the highest caliber of aircraft whenever they need them. The ease of booking with a Jet Agency membership allows members to schedule a flight with no blackout days. Jet Agency is a reliable partner in your aviation journey, promising a seamless and superior private flying experience.
3. Guaranteed Flights
One of the most significant benefits of a jet card membership is the guarantee of flights. Issues may arise, but a reliable provider will secure a different aircraft to protect your travel plans and finances. This guarantee provides peace of mind, allowing you to focus on what truly matters while knowing that your flight arrangements are in capable hands.
Jet Agency reinforces this commitment by ensuring their members' travel plans are always safeguarded, with membership acting like an insurance policy. With a Jet Agency membership, you are assured of boarding your flight regardless of the circumstances. Jet Agency goes the extra mile to secure a different aircraft if delays arise, offering a reliable choice for those who value peace of mind and certainty.
4. 24/7 Service and Support
When you embark on your private aviation journey, you deserve a support team that is available around the clock to cater to your needs. A jet card membership often comes with dedicated customer service that can help with trip planning and booking at any time.
Jet Agency's membership enhances this level of service, with a support team always on standby. They offer assistance with trip planning and booking 24/7, ensuring personalized service at your fingertips. With a Jet Agency membership, your private flying experience becomes a seamless and enjoyable affair.
5. Top-Tier Safety
Safety is a top priority in private aviation. Jet card memberships ensure that the aircraft you board meets stringent safety criteria, providing detailed aircraft histories and updated logbooks and records. This commitment to safety allows you to travel with confidence.
Jet Agency's membership maintains an exceptional focus on safety. Adhering to a high level of safety standards, Jet Agency provides detailed aircraft histories with updated logbooks and records. They also provide WYVERN PASS reports and ARG/US Trip Audit Reports. This commitment to safety ensures that with a Jet Agency membership, you can travel with absolute peace of mind.
Experience the membership difference with Jet Agency
A Jet Agency membership offers substantial value, setting it apart from other options. With access to pedigree aircraft and numerous other benefits, a Jet Agency membership promises an unparalleled private flying experience. To learn more and discover the perfect membership option for you, contact Jet Agency let our team tell you about how we can personalize a membership program for you. Jet Agency also has a Hawker 800XP Jet Membership, allowing you to embark on a journey that redefines travel and explore the skies in style with Jet Agency. CURIOUS ABOUT JET AGENCY?
Please let us know a little bit about you, and one of our experienced membership directors will be in touch shortly to help personalize a membership for you.