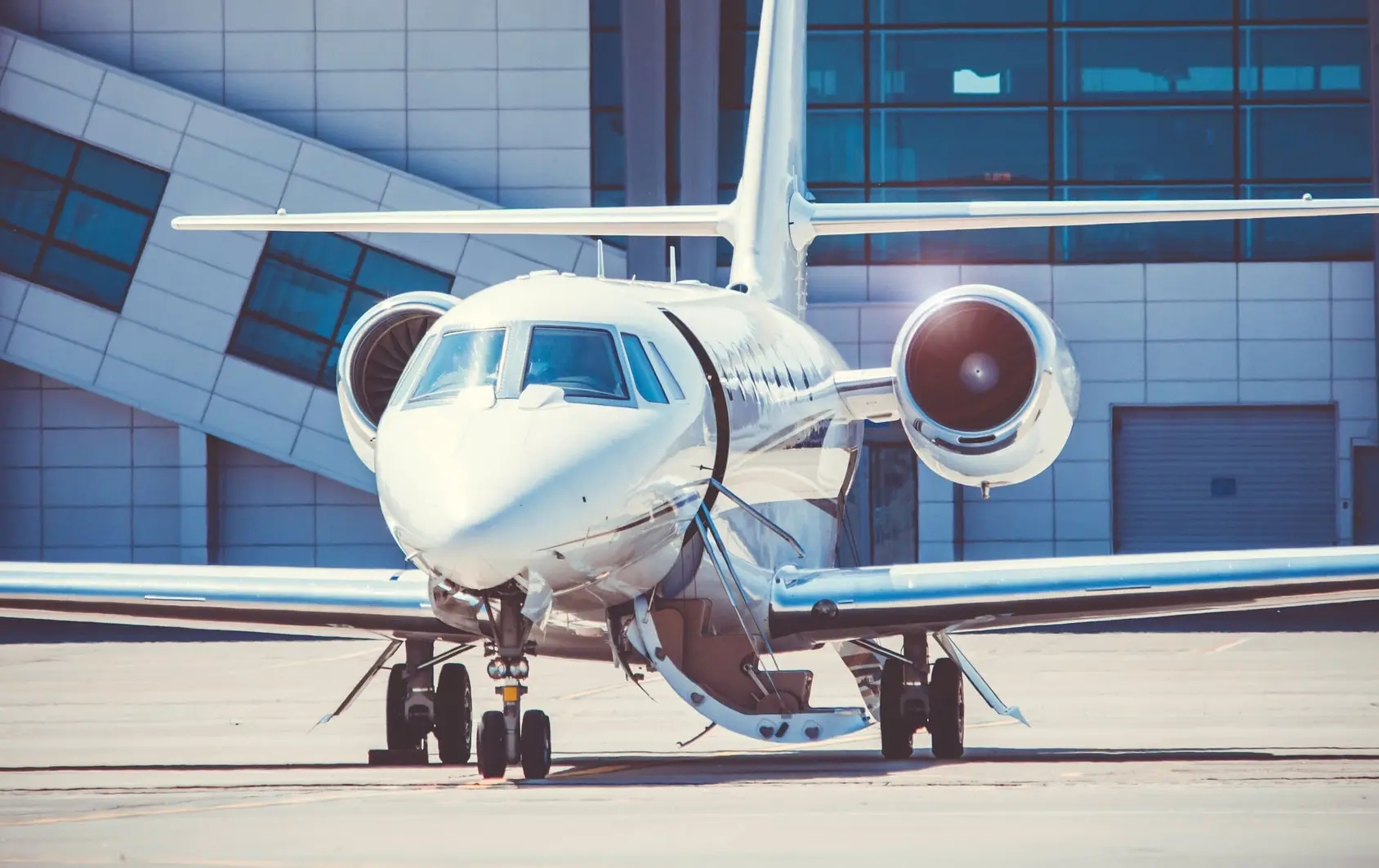 PRIVATE JET SECURITY PROCEDURES: DO I NEED TO GO THROUGH THE TSA ON A PRIVATE JET?
Written By Lance Tweden | 08.16.21
Air travel can be quite stressful. When you fly, you never know what challenges you may encounter. This could include large crowds at the security checkpoint or a discomforting experience with other passengers on the plane. Fortunately, flying on a private jet offers a ton of convenience along with streamlined and effective procedures that can eliminate many of these concerns.
Here at Jet Agency, our security procedures make it easy for you to have a smooth experience from the time you reach the airport to the time you reach your destination. We want to help you prepare for what to expect leading up to your next private flight.
Private Jet Travel Security
When travelling on a private jet, you gain the luxurious, unique and convenient experience of the trip without the stress of rushing through crowds of other passengers. However, that does not mean that you compromise any of the safety. Flying on a private jet means that the security procedures will look rather different, but there are still rigorous procedures in place to ensure that you make it to your destination safely.
The security process when flying private is far more efficient and extremely convenient, but never sacrifices your safety. Jet Agency saves you a ton of time on your way to your destination while still maintaining high standards. We ensure that you can have confidence in your flight, pilot and crew for peace of mind throughout your whole trip.
Do I Need to Go Through the TSA on a Private Jet?
When flying on a private jet, you will follow entirely different safety procedures from those flying commercial. This means that you do not have to pass through TSA and deal with the frustrating process. Private jet passengers take off from a different part of the airport than commercial passengers. When flying private, the process involves passing through either a small checkpoint on the runway or what is called a Fixed Base Operator (FBO). This area is rarely crowded and allows for a quick safety check for you and your group.
By flying private, you can save yourself the hassle of taking off your shoes and going through metal detectors. Because you are flying private, you do not have to worry about issues like unruly fellow passengers or other passengers on board risking your safety. You can expect to go through a far quicker and far less-invasive safety check. You should also expect to have to show your ID and other necessary documentation before boarding your plane.
Flying private also gives you more freedom to bring along the things that you need. You do not need to worry about finding travel-size bottles of your preferred products or stress about a stranger rifling through your luggage. Avoiding the TSA allows you to bring everything that you need without all of the difficult regulations. For your safety, dangerous items and weapons are still not allowed, and at times the crew may ask you to provide your luggage for an x-ray screening.
On top of all the convenience of not needing to go through the TSA, you will also be able to save yourself plenty of time. When flying private, you can often arrive at the airport less than 30 minutes before your flight and still enjoy a smooth, convenient process on the way to your flight.
Choosing to fly on a private jet gives you the best of both worlds. You can feel safe and secure on your flight without all of the stress and inconvenience to get there.
Jet Agency Safety and Security Measures
Jet Agency is dedicated to providing the safest experience possible for all of our passengers, holding ourselves to the highest safety standards for every plane and pilot.
Every aircraft goes through a careful safety check and inspection before taking off for flight. We also fly ARGUS Safety-Rated aircraft, which is an accomplishment that only about a dozen out of 100 other airlines can say. We require safety reports and up-to-date maintenance records for all aircraft to guarantee that they are flight-ready.
All of the pilots are required to meet rigorous standards. All pilots have an FAA-issued commercial pilot license, guaranteeing that you will have a qualified pilot on every Jet Agency flight. The pilots are all also approved by WYVERN, meaning that they have met high safety standards, maintain insurance information, have verified regulation documentation, and are trained in aviation safety and risk management. We also use WYVERN Pilot and Aircraft Safety Survey (PASS) Reports consisting of an over 150-point inspection to ensure that pilots and personnel are trained and safety-certified.
The pilots are not only qualified, but they are also carefully selected based on their experience and capability. We also ensure that the pilots fly the same model of jet every flight, meaning that they know all of the details of the plane they are flying. There is also no adjustment period. As a result, the pilots are able to fly comfortably and confidently without needing to adjust to a new jet, meaning they are focused solely on getting you to your destination safely.
When flying Jet Agency, you can trust that we carry out the most advanced private jet travel security procedures.
Jet Agency Experience
When you fly, your priority is to make it to your destination as smoothly as possible, without any hassle in between. Our priority is to help you do just that. At Jet Agency, we are committed to giving you the best flight experience possible, combining luxury, convenience and safety.
We also care strongly about providing our travelers with rewards and benefits as a thank you for choosing our services. Our Jet Card Membership Program allows you to gain rewards without any fees. The program features a consistent pay-per-hour service for your flight and offers benefits like jet grade upgrades and complimentary catering allowances.
Meanwhile, our Fixed Route Program is a great fit for those who frequently fly between the same destinations. The program allows you to fly the same route at the same flat rate every time you travel without having to worry about price variation or the hassle of booking multiple times. Once you set up your account and set your route, your next travel planning experience becomes significantly easier, saving you the time of filling out forms and paperwork and giving you access to a simple booking app.
We at Jet Agency put you first so that you can have a comfortable, hassle-free travel experience on every flight. Book with us today. CURIOUS ABOUT JET AGENCY?
Please let us know a little bit about you, and one of our experienced membership directors will be in touch shortly to help personalize a membership for you.