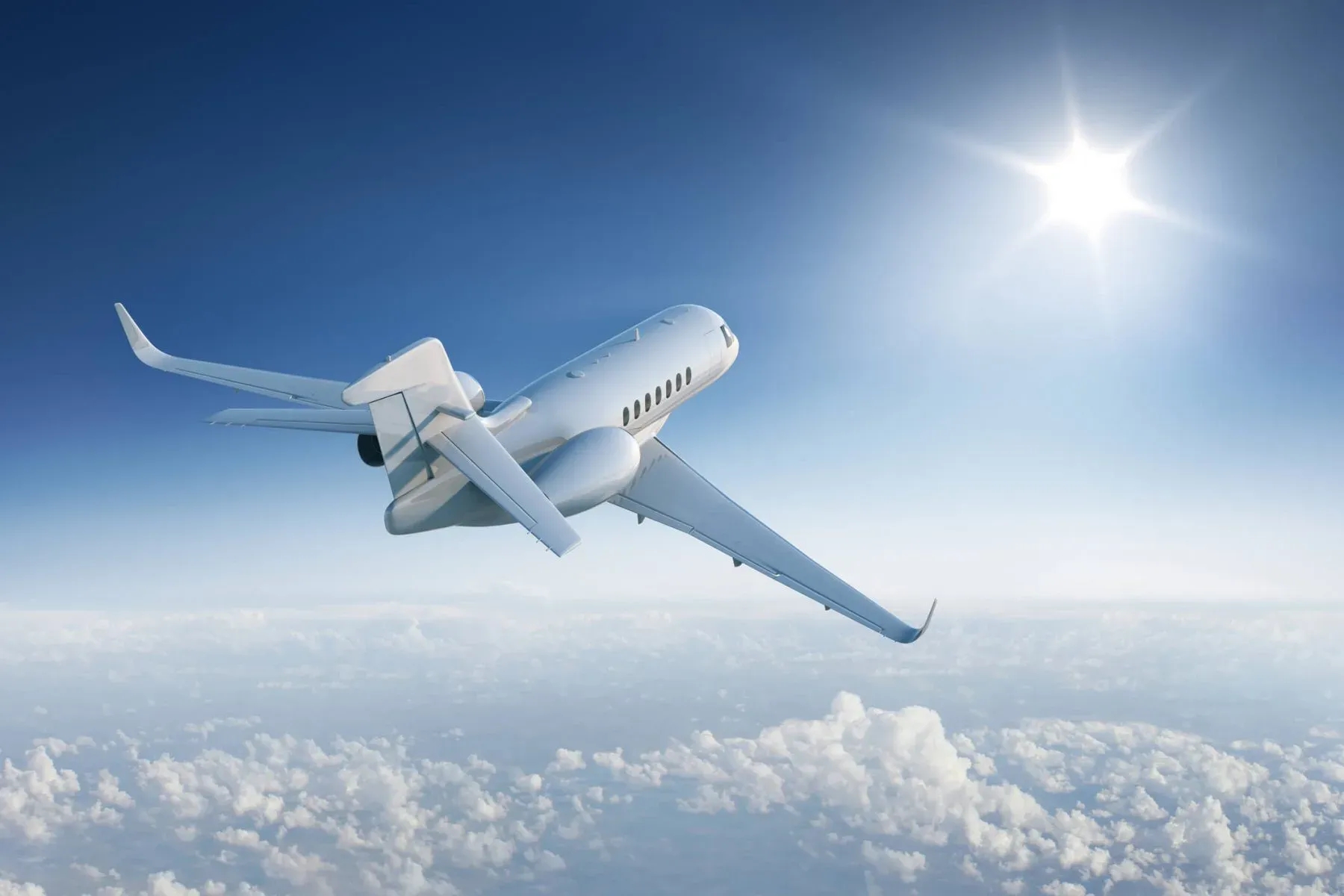 PRIVATE JET MANAGEMENT: EVERYTHING YOU NEED TO KNOW
Written By Dylan Anderson | 01.25.23
Although flying on your own private jet is a fantasy many of us have from a young age, there is another side to the dream that we often leave out. When you think about buying a private jet, there is a good chance you do not think about all the responsibilities right away. However, there are many administrative, maintenance, and operational procedures involved in owning a private aircraft.
As a result, many private jet owners turn to private jet management companies for some support. By having a complete picture of what aircraft management is and what it entails, you can reduce the headaches that can potentially come with owning a private jet.
What Is Private Jet Management?
Owning a private jet is associated with freedom, comfort, and luxury. Unfortunately, owning a private jet involves a lot more responsibility than that. When you own a private jet, there are a lot of aspects you need to consider before you take off and after you land.
Private jet management is the process of handling the procedural, operational, and administrative tasks involved in owning an aircraft.
For example, where do you keep your aircraft when you aren't using it? Where are you going to refuel it? How do you find the right place to maintenance it? Private aircraft management is designed to answer these questions.
What Services Are Involved in Private Aircraft Management?
There are many administrative and procedural tasks involved in owning a private jet, so there are also many ways that you can get support from a trusted private aircraft management company. As a private jet owner, you may decide to seek help with just a few or with many aspects of managing and maintaining your jet. Some of the most common services offered by an aircraft management company are:
Aircraft inspection and certification
Flight booking
Jet maintenance and repair
Flight crew staffing
Crew management and payroll
Charter operation
Concierge services
Post-flight cleaning
Route planning
Invoice management
Maintaining high safety standards throughout your flight
Aircraft management companies are meant to be available when you need them. Therefore, you can expect the right company to be available 24/7.
Why Are Private Jet Management Services Helpful?
There are many benefits to partnering with a reliable private aircraft management company. Between keeping your aircraft in safety compliance, handling payroll for your crew, managing invoices for fuel and much more, there is a lot to handle. A management company dedicated to these tasks can alleviate the stress of operating an aircraft and put more time in your hands.\n\nPartnering with a management company can save you not just time but also money. Of course, there are service fees involved in partnering with a company, but you can save elsewhere. Management companies have access to discounted rates for factors like fuel and maintenance, which allow you to enjoy reduced costs as well.
By helping to source and do the office work for staffing, they can also make money management and payroll for pilots and flight crew simpler.
Do I Need an Aircraft Management Company?
You may find yourself wondering if an aircraft management company is necessary, and the truth is that the answer is completely up to you. Private jet management is entirely optional. If you feel confident in your ability to manage all the tasks of caring for your aircraft, then you do not need a management company at all. Many people do choose to self-manage their aircraft, so it is possible, but juggling all of the necessary tasks can be challenging.
If you are concerned about having the time, energy or know-how to handle the many responsibilities that accompany owning a jet, then you may want to seek some support. A private jet management company has the resources, connections, and experience to address many of the aspects of managing the administrative aspects of owning a jet.
Unless you have extensive experience, it can be challenging for you, as an independent owner, to take care of the many management tasks alone. Not only are many of these tasks rather involved, but they can also be tedious and time-consuming. With a busy schedule, trying to keep up with aircraft management on your own can quickly get out of hand. In many cases, it is far easier and more efficient to leave your aircraft in the hands of the experts.
After all, there are few drawbacks to turning to an established management company for help. The only real downside for many is cost, as private jet management is not cheap. Although, paying this money can be well worth the value of the support you gain by partnering with a company.
You also may abstain from working with a management company if you have reservations about someone else handling your jet. However, you can probably alleviate this concern by choosing a company you trust.
How To Choose a Private Jet Management Company
In searching for the best private jet management company, you may find it hard to narrow down which is the right option. As you look for the right company, the first factor to consider is what services you need. Determining which services you need helps you eliminate the companies that can't meet your needs and allows you to dig deeper into the remaining candidates.
Experience
Once you narrow down the companies that provide the services you are looking for, you should research more about them. You start by looking at the company's experience and credentials. Most importantly, you should look at the company's safety record and the safety standards in place. Ensure that your final choice meets all FAA regulations, and for a bonus, look for additional certifications, like ARGUS certification and WYVERN Approval. After all, the worst choice you can make is to leave your aircraft in the hands of someone you do not trust.
You also want a company that is well-connected, as this is the best way to increase the chance that you will get the service and assistance you need. For example, if a component on your jet needs urgent maintenance, then you want to be able to rely on your management company to connect you quickly with a maintenance provider. Your management company should also be able to connect you with flight crews and pilots to support you in your travel.
Cost
One of the key differences to consider is the pricing for various goods and services. With so many factors, aircraft management can be more complex to quote than other services. The price of aircraft management can vary widely depending on what a company charges for services like maintenance, fueling, flight training, insurance, and more.
Part of the benefit of working with a management company is their better access to necessary services. Because of this access, you should expect to see better rates on goods and services than you would by going at it alone. For example, partnering with the right company should give you access to better prices for fuel, hangar fees, and insurance rates.
Exploring the differences in these rates between companies can help you make your final decision. Be sure to get a quote from companies on how much they'll charge for a monthly management fee and access to other needs like fuel and flight crews.
Charter Services
Another benefit you can get from partnering with a management company is support in chartering out your aircraft for other users. Many owners enjoy the opportunity to charter out their aircraft to others because the money made from selling seats on these flights is an excellent opportunity to gain additional revenue. This additional revenue helps to offset the costs that come with owning a private aircraft.
With the high operating costs that accompany owning a private jet, it is an excellent option to consider. The right company can make this process easy and accessible, providing a flight crew, handling scheduling, and maintaining the proper certification to carry out these flights.
However, not every company offers this service. Of those that do, not all inspire confidence. As a result, if you are interested in offsetting some of your ownership costs, then you should verify that the company you are considering offers this service. After determining whether a company offers this service, you should verify it has enough safety standards in place for you to trust it with your jet.
Get The Support You Deserve
Private jet management can be a headache if you try to go at it alone. Fortunately, you do not have to, and when you choose the right management company, you may be surprised at all of the services and conveniences you can access. To learn more about private jet aircraft management, contact Jet Agency today.
At Jet Agency, our team has over 30 years of experience in private aviation, so you can trust us to manage your private jet with the proper care and expertise. We are a proud aircraft management company, and our impeccable safety standards speak for themselves. Partner with us, and you will see the difference for yourself. CURIOUS ABOUT JET AGENCY?
Please let us know a little bit about you, and one of our experienced membership directors will be in touch shortly to help personalize a membership for you.