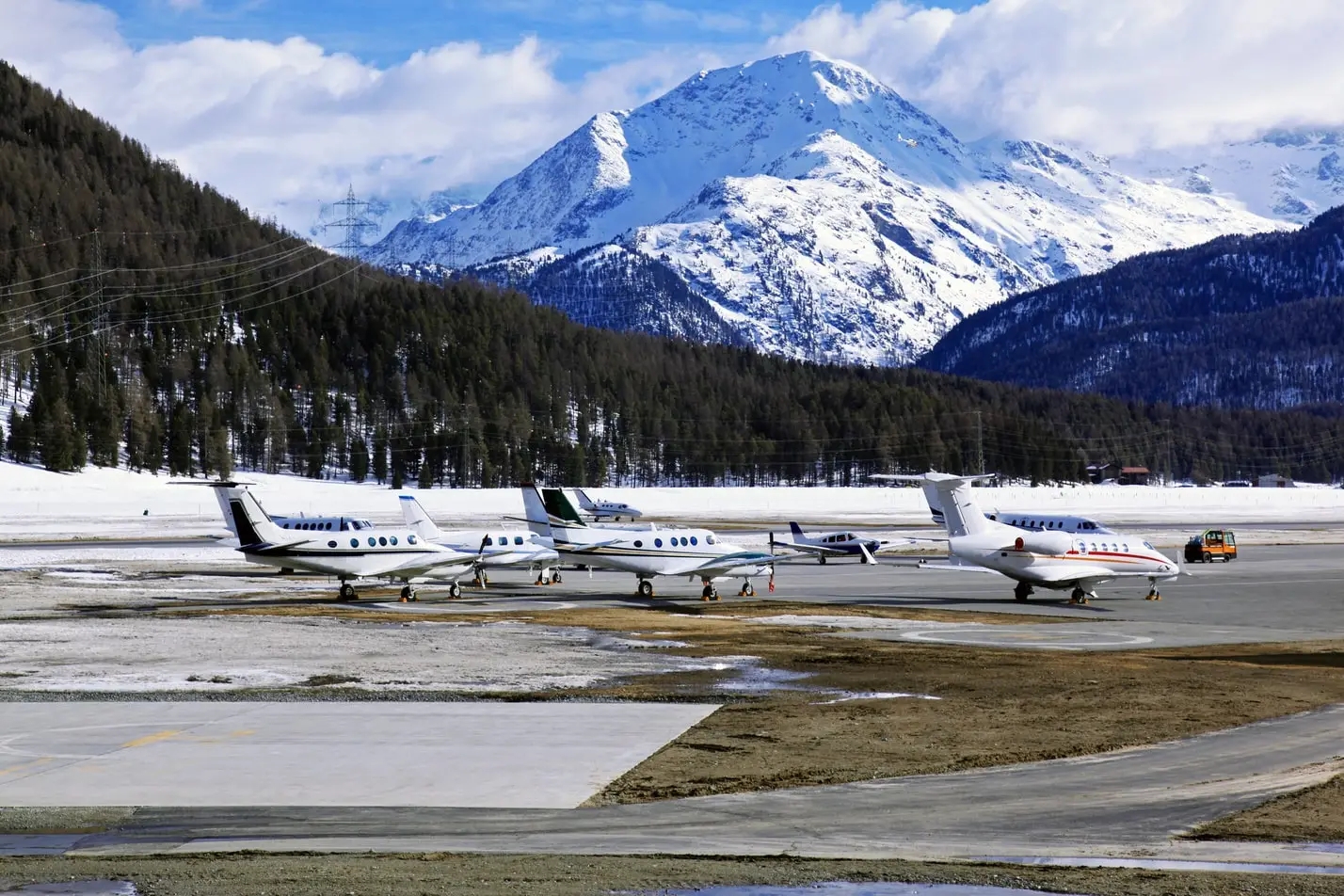 PREPARING A FLIGHT FOR THE HOLIDAYS 2021
Written By Lance Tweden | 09.22.21
Flying during the holidays can be stressful. Catching a flight during the holiday season can offer many challenges, like rushing to get to the flight on time, moving through crowds of people and worrying about travel delays. In 2021, the added uncertainty of the prolonged Covid-19 pandemic makes it even more stressful. As a result, flight safety during holidays has become more important than ever. Holiday flights in 2021 are expected to present many challenges, so it is best to start preparing now. By flying private, you can save yourself stress and ensure your safety.
Flying During the Holidays
With a challenging year last year, many people missed out on spending the holidays with their friends and family. As a result, holiday travel this year is expected to be busy, and airports will be packed. Flight safety during the holidays will be key. As the uncertainty of the Covid-19 pandemic continues, staying away from large crowds and keeping a distance from others remains extremely important. When traveling by air, there are multiple points of exposure, from the long lines of TSA to sitting on your flight surrounded by strangers. Flying commercial presents a lot of risk and discomfort, which is not ideal when you are hoping for a relaxed travel experience.
Fortunately, flying private is a great way to experience safe and smooth travel during the holidays. When traveling during the holidays, you do not want to become sick or potentially carry infection to your loved ones. Flying private will help you avoid the crowds and make it to your destination with a lot less risk, making it easier for you to focus on enjoying the holiday season. With the reduced crowds, advanced amenities and abundance of additional advantages, a private flight during the holidays can provide the travel experience you always hope for.
Private flights will also be in high demand this year as many travelers have come to recognize the benefits of private air travel over the past year. The ability to choose your fellow passengers, avoid crowds and reduce contact has attracted many travelers to private air travel. With all of the benefits, flying private is a great choice during the holiday season.
Benefits of Flying Private For the Holidays
During the holidays, flying commercial is already a gamble. With the current public health conditions, the risk is even higher. Flying via private charter helps eliminate many major holiday traveling concerns.
Flying private during the holidays will help you avoid the massive crowds, keeping you safe and on schedule. On the way to your flight, you can skip most of the crowds.
Private flight passengers do not have to pass through TSA or the commercial flight gates. Alternatively, private passengers move through a small security checkpoint in a separate section of the airport and board the plane from either a separate terminal or the tarmac. Spend less time in the airport overall by bypassing lines and getting quickly on board with wheels in the air on to your destination.
On board your flight, you do not have to worry about the risk of delays due to passenger disturbances or other issues. Flying via private charter means that your only passengers are the ones that you bring with you. Not having to wait for others to board or deboard the plane means that you can take off on time. Confrontations between passengers and flight staff are also becoming increasingly common, causing flight delays. Booking a private flight allows you to take off and arrive at your destination as planned, without issue.
Flying private during the holidays will also allow you to take what you need without having to stress about packing all your belongings in a small suitcase. Not flying with other passengers means you have a ton more space to bring along gifts, warm clothes and the rest of your holiday travel items. By avoiding TSA and not traveling with other passengers, you can also pack more of your necessities as the luggage restrictions are much simpler. You will not even need to search for travel sizes of your favorite products as liquids and toiletries are acceptable.
Fly Safely During the Holidays
When you travel, your safety is key, both making your way to your plane and on board. Flight safety during holidays is as important as any other time. Jet Agency takes comprehensive steps to ensure your safety on board.Every one of our flights goes through a comprehensive safety check. We properly inspect all ARG/US certified aircraft before every flight, while all pilots are WYVERN approved with an FAA-issued license. Safety is our priority every step of the way.
Flying with us will also allow you to maintain a safe social distance from other travelers. Navigating through a different section of the airport and utilizing our alternative small safety checkpoint will minimize your contact and risk of exposure. Jet Agency also takes your safety seriously with health screenings, temperature checks and a commitment to masks and sanitization aboard the aircraft. Our goal is to help you enjoy a happy and healthy holiday season and keep you safe on the way to your celebrations.
Holiday flights in 2021 are going to be packed, so you should start preparing now. Flying private is the best way to avoid a stressful travel experience and bring you peace of mind on your way to enjoy the holiday season with your loved ones. Book with Jet Agency for smooth and comfortable holiday travel. We will ensure that you have all the comfortable amenities and convenience that you deserve while providing you a safe and smooth experience on your way to your destination. The demand for flights is high right now, so be sure to book your trip early! Last-minute bookings may not be guaranteed.
Featuring a dedicated concierge service, the ability to choose the make and model of your flight and a total private flight experience on board, we strive to ensure that you have an enjoyable trip. Our extensive rewards and benefits programs allow our members to lock in hourly rates with our Jet Card Membership and enjoy a fixed rate when you frequently travel between two destinations through our Fixed Route Program. Book with Jet Agency today. We look forward to having you! CURIOUS ABOUT JET AGENCY?
Please let us know a little bit about you, and one of our experienced membership directors will be in touch shortly to help personalize a membership for you.