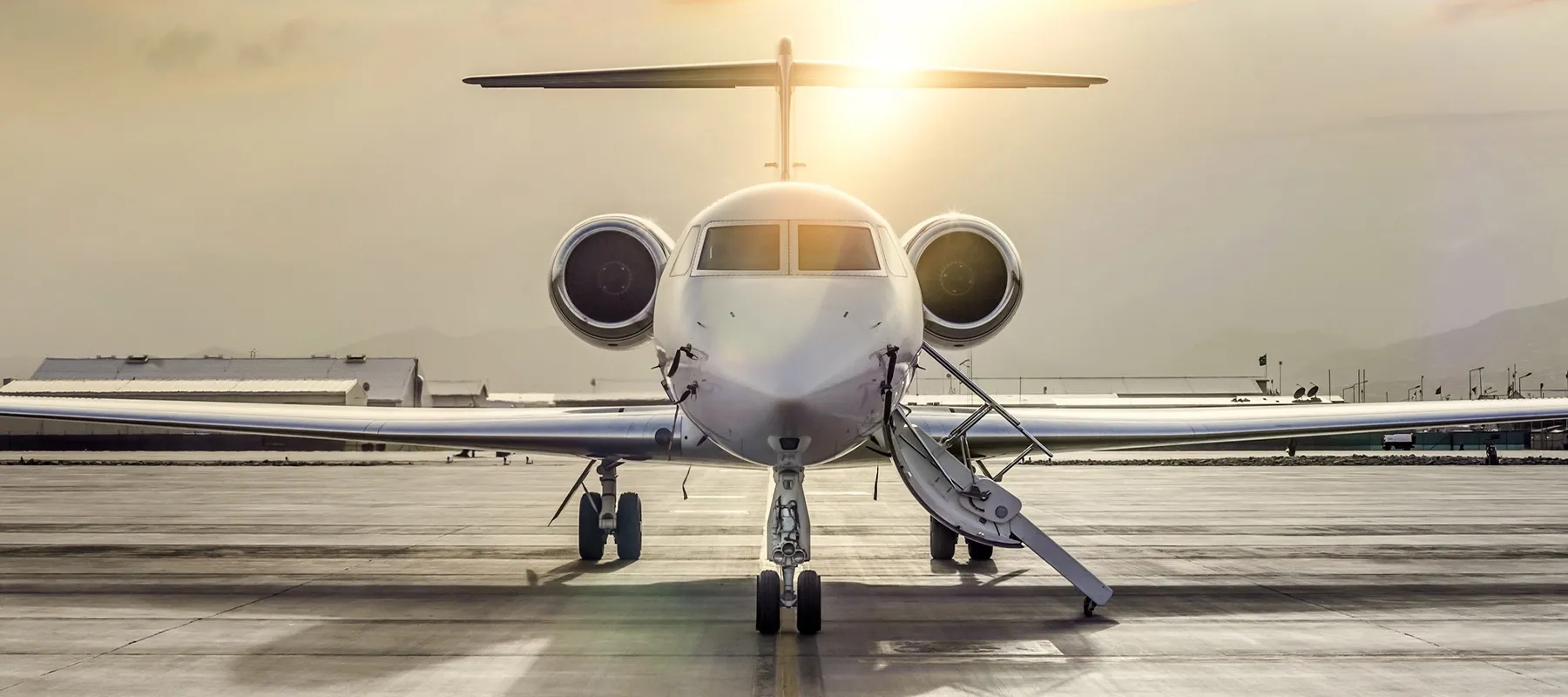 PART 91 VS. PART 135 OPERATIONS: WHAT ARE THE DIFFERENCES?
Written By Lance Tweden | 12.14.22
Flying with a private jet charter comes with exciting advantages and conveniences, but there is a lot happening behind the scenes that you may not be aware of. In fact, the type of operator you work with can have significant ramifications for your flight.
Of course, not every flight operates the same way, as private jet travel can be done either for personal or commercial reasons. As a result, there are special rules that determine how private flights operate. The Federal Aviation Administration in the United States has two main ways that it regulates private flights-through regulations called Part 91 and Part 135.
What Are Part 91 Operations?
Part 91 operations refer to flights operated for non-commercial purposes. These flights are operated by either individuals or private businesses for the sake of personal and business use. Unlike other flights, Part 91 flights are not able to charge passengers fees, and the operator cannot use these flights to generate revenue.
Since Part 91 flights are private, there are less strict regulations surrounding them. However, this means that factors like safe operation, maintenance and pilot requirements fall under the owner's responsibility.
What Are Part 135 Operations?
FAA Part 135 regulations oversee flights operated for commercial purposes. Because of the nature of commercial flights that involves transporting passengers for a fee, they are less flexible in their requirements to ensure the safety of those onboard. This lack of flexibility also makes receiving this certification more challenging and time-consuming.
In order to carry out commercial flights, operators must follow a strict set of regulations to stay in compliance. Part 135 requirements ensure that operators meet specific standards surrounding safety, management and record-keeping. These requirements can impact operations in a variety of ways, from criteria for flight staff to standards on rest periods for pilots.
Operators who do not follow these requirements open themselves up to potential consequences, like tax penalties or loss of certification. However, many owners and operators apply for this certification so they can operate a jet charter for revenue.
What Are The Differences Between Part 91 and Part 135 Operations?
Since Part 91 and Part 135 operations both set standards for different types of flights, there are several key differences you should consider as either a passenger or an owner. From the necessary certifications to the careful documentation needed to operate, the differences between the two certifications can completely change the flight experience.
Because of the added requirements that come with Part 135 flights, these flights are distinct from Part 91 operations in the following ways:
Part 91 operators cannot charge for flights.
Part 135 flights might require advanced safety equipment onboard the flight.
Part 135 operations have particular standards for pilots and may require drug testing.
Destination airports must meet certain standards for runway length relative to the plane for Part 135 operations to allow for a safe landing.
Part 135 flights are more restricted by visibility requirements during weather conditions to ensure a safe takeoff.
Passengers are generally not required to present ID for Part 91 flights.
Aircraft under Part 135 are subject to higher maintenance standards.
Which Operators Should You Choose?
When planning your travels, you always want to choose an operator that allows you confidence and peace of mind during every step. Therefore it is crucial to determine the expertise of the operators you partner with for your travels.
Ultimately, flying with a Part 91 operator poses more risks. Even if you are an aircraft owner looking for an operator to help you charter out your aircraft and offset your ownership costs, working with a Part 91 operator could open you up to potential liability issues.
As a result, you should only choose to work with a Part 135 operator when planning your travels or looking for a partner in managing your aircraft. It is nearly impossible for a Part 135 operator to cut corners. Those who operate under these regulations have a strong commitment to taking comprehensive measures for your safety.
For example, at Jet Agency, we follow strict regulations surrounding how we operate our flights, from choosing experienced flight crews to carrying out consistent and detailed safety inspections. All of our operations are completely insured, and we only work with trusted partners and operators that meet the same standards.
Plan Your Part 135 Travels
When it comes to private jet charter, you strive to find an option you can trust. To learn more about part 91 vs. part 135 aviation, contact Jet Agency. Our concierge service is available 24/7 to help you book trips and answer any questions you may have. At Jet Agency, we can help you with everything from trip planning to aircraft management.
Whether you choose to fly with Jet Agency for your travels or rely on us to manage your aircraft, you can trust us. We follow some of the highest safety standards in the industry through all of our operations. We only work with the most experienced pilots and take comprehensive measures to ensure the total safety of every aircraft. Book with Jet Agency and see the difference for yourself. CURIOUS ABOUT JET AGENCY?
Please let us know a little bit about you, and one of our experienced membership directors will be in touch shortly to help personalize a membership for you.