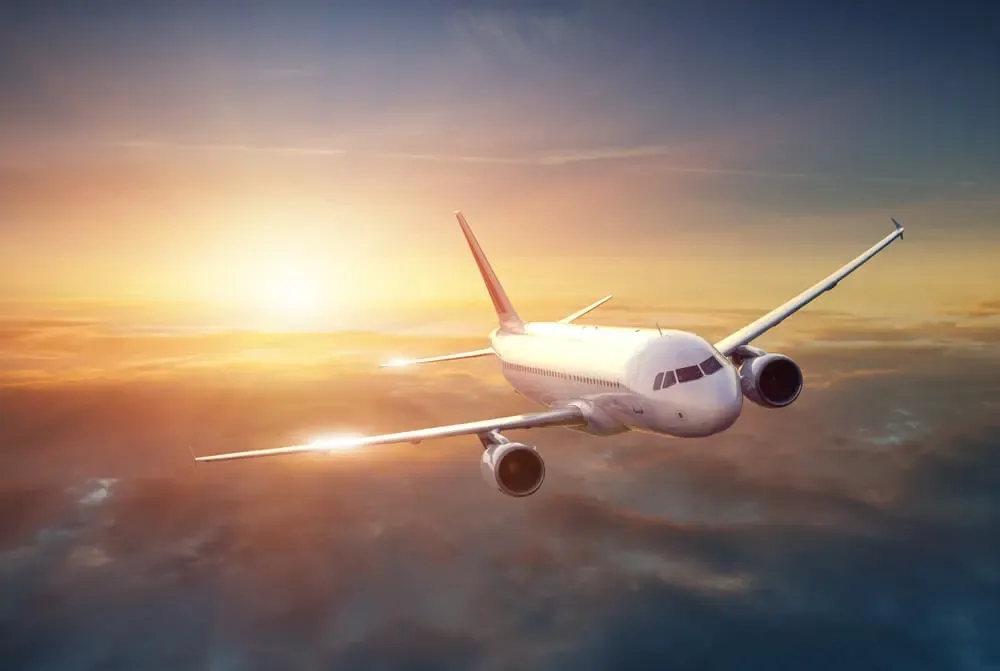 NEW YEAR - WHERE TO TRAVEL PRIVATE IN 2022
Written By Lance Tweden | 12.28.21
The pandemic brought everything to a standstill, especially traveling. As Covid spread, countries closed their borders, and international travel came to a halt. However, two years later, things are looking much better for traveling as more and more countries are resuming tourism.
On top of that, mass covid vaccinations have also set traveling in action for 2022. As a result of these advancements, it is quite understandable that many people would have contracted the 'wanderlust.'
But when it comes to choosing the best spot for traveling in 2022, most people cannot come up with an itinerary. Worry not, though. We have curated a 2022 traveling list for you below.
Cape Town, South Africa
Described as "the fairest Cape in all the circumference of the world" by Sir Francis Drake, Cape Town is popular for its blue beaches and natural attractions. It is one of those cities that offer the perfect amalgamation of cultural gravitas, rich heritage, and natural wonders.
From water biking - yes, you can actually 'ride' a bike on the water - to kayaking around the eye-grabbing views of Sea Point, there is a lot to do in the city. Another thing that garners Cape Town's popularity is flora and fauna in the region.
Boulder Beach is home to a penguin colony, where you can actually walk among them or even take selfies. Meanwhile, the Kirstenbosch Botanical Garden is home to hundreds of plants and butterfly species - just the perfect spot to spend a serene day.
But if you live for the adrenaline rush, head over to the Elgin Valley zipline and soar over the majestic valleys, fynbos forests, and gushing waterfalls. Simply take a private jet to the Cape Town International Airport and start your trip from the aptly named Mother City.
Athens, Greece
Greece, as a whole, is a majestically beautiful country brimming with ancient mythology, blue waters, art, philosophy, and history. Dainty-looking white buildings and jet-blue seas surround the idyllic islands making up the country.
If you have a flair for photography, you will have lots to capture in your camera, from engaging museums and crumbling ruins to coastal towns and historical monuments in 2022. As for Athens, the most popular attraction in the city is the Acropolis.
The building is made of glittering marble and used to house the statue of Athena, the goddess of the city. Whether you are interested in the sleek architecture from ancient times or simply want to marvel at the beautiful Parthenon, you can spend a whole day traveling and discovering Athens by private jet.
Auckland, New Zealand
New Zealand has been in the news a lot lately for how the country has managed the Covid pandemic. As a result, it is pretty safe for 2022 traveling, especially if you plan to explore multiple destinations in a single trip by flying.
The biodiversity in New Zealand is absolutely stunning, to say the least. When you are in the country, start your traveling visit by going to Auckland's museums and cultural centers. If you feel like being closer to nature, spend time at the beach or partake in boating activities at the Waitemata Harbor.
To learn about the indigenous Maori culture in the region, go to Rotorua or spend a day in Queenstown if you want to indulge in outdoor action sports in 2022.
Phuket, Thailand
While all Asian countries are worth a visit in 2022, Thailand wins for being equal parts nature and manmade wonders. On Phuket Island, the visitors are greeted by limestone cliffs, aquamarine waters, and white sands that go on for miles.
The Andaman Sea surrounds the city, making it reachable by flying a plane from the popular capital, Bangkok. If you take a private jet to Bangkok, flying to Phuket from there will only take one more> hour.
When traveling to Phuket in 2022, do not miss a trip to the Phuket Big Buddha, a landmark situated on the top of Nakkerd Hills. You will get a 360-degree view of the statute from afar since it is 45 meters high.
First-time visitors can also take city tours that involve visits to Patong Beach, the Karon Viewpoint, Andaman Sea, Wat Chalong (the largest temple in the city, and the Big Buddha.
We would suggest going in the morning since the area is less crowded during the early hours.
Besides the tropical appeal, Phuket is also known for its mouth-watering cuisines, relaxing spa treatments, and rich culture.
Male, Maldives
Although the Maldives is a popular honeymoon spot, there is no rule stating you have to be married to visit it in 2022. The most convenient way to arrive at the Maldivian capital, Male, is to take a private jet since there are no direct flights to the country from the US.
It is easy to spot the island from mid-air with its white-sand beaches, picturesque villas, luxurious resorts, and sunsets, one better than the other. Standing by the ocean, watching the sun setting behind the Maldivian sky, is a sight to behold.
Depending on your budget, you can stay at underwater hotels, beautiful resorts, or privately owned bungalows.
As for relaxation, there are plenty of beaches ready to take your breath away in 2022. For travelers who crave adventure, Male also has many snorkeling and scuba diving excursions.
Lanai, Hawaii
Lanai is hands-down one of the most enticing islands in Hawaii with its 89,000 acres of blooming countryside and 18 miles of secluded beaches. You can witness a dolphin doing somersaults in the water at Hulope Bay or be dumb-founded by the Garden of the Gods.
Meanwhile, the Manele Golf Course is perfect for families traveling with children since the area has a ton of activities for little ones, including horseback riding, whale watching, and snorkeling.
If you are into history, you will love visiting the Kaunolu Fishing Village, featuring the most extensive ruins of a prehistoric village in the area.
Lanai is also considered one of the best places for flying privately. You can take a private jet to the Lanai Airport and explore this 'untouched paradise' in all its glory.
Los Angeles, USA
If you are not fond of flying internationally and would rather travel close to home, Los Angeles is the one city you should not miss in 2022. Nature lovers can start their trip by going to the Angeles National Forest, with more than a thousand square miles of wilderness.
You can run, walk, hike, or bike in the forest, depending on whatever you prefer. The national forest even offers skiing and boating opportunities, so your options are limitless in 2022.
To satisfy your inner shopaholic and grab a bite, head over to the ROW DTLA, which is home to local boutiques, such as Poketo, shops, offices, and all sorts of restaurants, ranging from gluten-free options to dainty coffee shops.
Los Angeles has many picture-perfect spots, such as the Venice canals near Venice Beach. The canals get regular flying visitors, such as parrots, pelicans, and egrets, who would make the perfect background for your romantic photo ops.
If you prefer flying privately, take a private jet to Los Angeles and download the city guide from CNN Traveler to make the best of your trip.
Hunza, Pakistan
Not everyone is a fan of traveling to mainstream tourist destinations that are always crowded and leave no room for peace or relaxation. If you can relate, you should be flying to Hunza as soon as you are done with your new year's celebrations.
Land at the Gilgit Baltistan airport in your private jet and take a jeep ride to the mesmerizing Hunza valley, which lies on the ancient Silk Road. Possibly the most stunning work of nature in the district is the Passu Cones.
They are easily visible from the Gulmit village and make awe-inspiring backdrops for your pictures. Meanwhile, Attabad Lake, which was only formed a decade ago after a massive landslide in 2010, is known for its turquoise waters and scenic views.
Last but not least, if you want to experience the most beautiful sunset of your lifetime, make sure you are at the Eagle's Nest at golden hour.
Flying Privately in 2022
A private jet provides you with the convenience that is impossible to find in a commercial flight. From customized catering to preferred amenities, you can get it all in a private jet.
If you plan to fly in a private jet for 2022 vacations, make sure you book beforehand because the jet supply is scarce due to the high demand for private flying.
If you want to enjoy priority treatment, get Jet Agency's Jet Card Membership for additional perks. More importantly, we are extremely keen on safety provisions, allowing only safety-rated jets and highly experienced pilots.
Likewise, if you plan on frequently traveling for business the following year, you will benefit from our Fixed Route Program, which caters to people traveling on the same route multiple times a year. CURIOUS ABOUT JET AGENCY?
Please let us know a little bit about you, and one of our experienced membership directors will be in touch shortly to help personalize a membership for you.