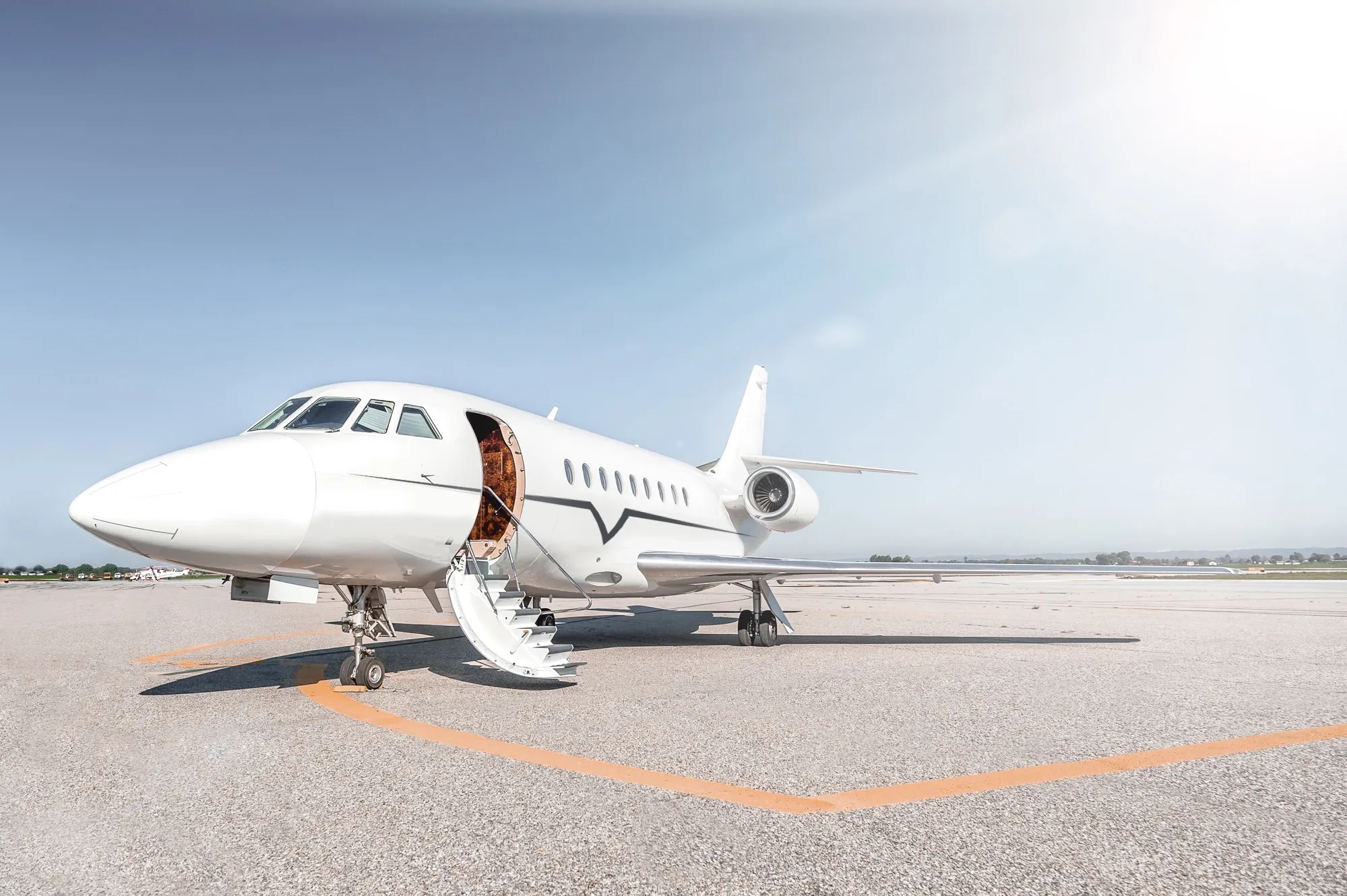 THE FIVE MOST LUXURIOUS PRIVATE JETS IN THE WORLD
Written By Dylan Anderson | 03.23.22
THE FIVE MOST LUXURIOUS PRIVATE JETS IN THE WORLD
When flying via private jet charter and enjoying the amenities that come with it, one cannot help but wonder what the world's most luxurious jets are like. Some of the most expensive planes are private jets that were either manufactured or refurbished to highlight the peak potential of luxury airplanes. Outfitted with vast upgrades, unparalleled amenities and truly unique features, some very notable jets are worth looking at.
The Most Expensive Private Jets
The most expensive and most luxurious private jets in the world are fittingly owned by some of the richest people on the planet. These owners happen to have very expensive taste, as these jets cost hundreds of millions of dollars with all of their lavish upgrades. These jets also happen to be unlike any other aircraft in the world. The following are the most expensive private jets in the world.
5. Boeing 767-33A ER
One of the most expensive jets is owned by Roman Abramovich, a prominent Russian businessman. This plane is complete with a full kitchen, dining area and multiple living spaces. The interior of the jet is adorned with gold decorations and extravagant chestnut furnishings. Altogether, the jet costs an astounding 170 million dollars.
Abramovich's jet is also highly capable when it comes to performance as it has a maximum speed of over 525 mph and a maximum range of almost 7,000 miles, enough to travel halfway around the globe. Most impressively, the jet also includes an anti-missile system.
4. Boeing 747-300
One of the most expensive Boeing 747 planes in the world belongs to the Sultan of Brunei, one of the richest men in the world. This plane is furnished for royalty as the interior is highlighted by extensive crystal and gold furnishings, including even a gold-plated bathroom sink. This plane costs 323 million dollars. However, the Sultan's customizations may include an additional 100 million dollars in luxury features.
3. Boeing 747-8
Joseph Lau, a real-estate icon in Hong Kong, ups the ante with his Boeing 747-8. The jet sold for $153 million but commanded an additional $214 million in upgrades. Although the plane was already equipped with two levels that are linked with a spiral staircase, Lau added multiple guest rooms, an office, a bar and a gym, building an unbelievable aircraft.
Lau has maybe one of the highest performing jets in the world. The Boeing 747-8 can reach speeds up to 741 miles per hour and has a mind-boggling range of over 10,000 miles.
2. Airbus A340-300
Another of Russia's richest men, Alisher Usmanov, makes this list with his $400 million Airbus A340-300. The aircraft was initially purchased for around $230 million, but Usmanov spent an additional $170 million in order to upgrade the jet even further. These upgrades include an even more luxurious interior that includes a whole luxury dining room with prime leather chairs, multiple seating areas, additional bathrooms and a private sleeping area.
This jet can travel 567 miles per hour and has a range of 8,512 miles. The jet is even more lavish than that of Russian President Vladimir Putin.
1. Airbus A380
At the top of this list is a mind-blowing piece of machinery priced at over $500 million. This aircraft is the property of Saudi Prince Alwaleed bin Talal. Originally constructed to be a commercial airliner, the aircraft is equipped with features that no other aircraft has seen, like its own concert hall, a garage for a Rolls Royce, and a stable for holding camels and horses. The plane has three floors, which are connected by both an elevator and a spiral staircase. Experience Your Own Luxury Flight Jet Agency gives you direct access to over 6000 possible private jet models for your next trip. Contact us for more information about your options when booking luxury private jets. Our 24/7 concierge service is here to help you with your trip planning so that you understand all of your options and make the choice that best fits your needs.
We do not stop at providing access to luxury airplanes. We strive to provide a complete flight experience every trip, holding every aircraft and pilot to extreme safety standards, offering expansive amenities and rewards for our frequent flyers. Book with us for your next trip and see the difference for yourself. CURIOUS ABOUT JET AGENCY?
Please let us know a little bit about you, and one of our experienced membership directors will be in touch shortly to help personalize a membership for you.