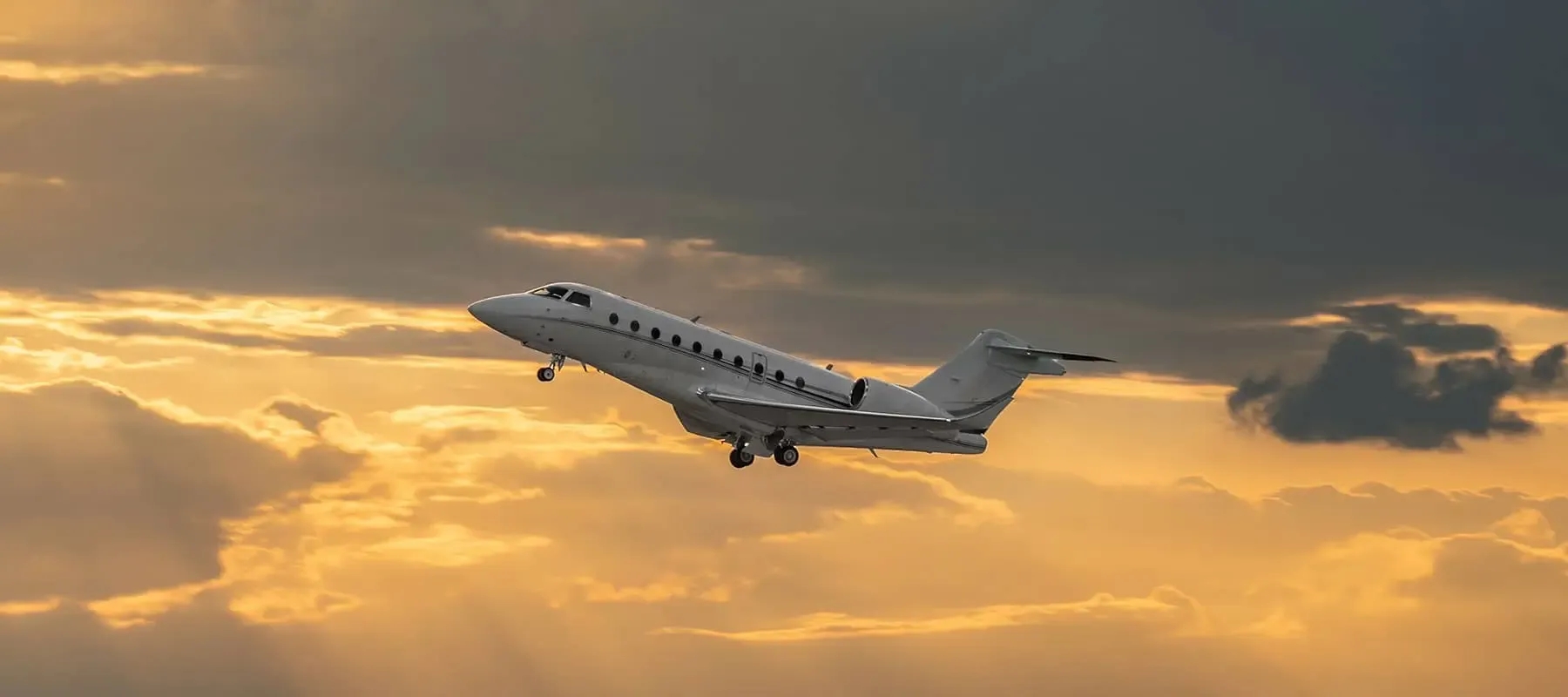 DOES YOUR PRIVATE JET MEMBERSHIP OFFER THESE BENEFITS?
Written By Dylan Anderson | 05.03.23
Jet memberships can significantly enhance private travel experiences by offering convenience and luxury. But some jet card companies prioritize prestige over your pocketbook. At Jet Agency, our Jet Membership program has been designed so what you pay only goes towards your time in the air, ensuring you are always getting tremendous value.
Here is a look at some of the benefits Jet Agency's Membership includes which set our program apart from the competition. Curious how your current jet membership program stacks up to a Jet Agency Membership? Let's take a look.
What is a Jet Card or Private Jet Membership?
A jet card membership is a pre-paid program that allows individuals to enjoy private air travel without the hassles and long-term commitments of aircraft ownership or leasing. By purchasing a set number of flight hours on a specific aircraft or category, jet card members can access a more convenient and flexible private travel experience. Jet card memberships provide increased flight access and varying benefits depending on the company, ensuring that each traveler can find the perfect fit for their unique requirements.
Best Private Jet Membership Benefits
Researching and comparing jet card memberships is crucial for finding the right fit for your private travel needs. Here are some sought-after benefits that set top-tier jet card memberships apart from the competition.
Zero Membership Fees
Many jet card programs charge annual fees for access to their jet card programs, which can substantially increase the cost of private travel. The best jet card memberships eliminate these charges, focusing on providing value through flight hours and transparent pricing. By choosing a membership without these additional costs, travelers can ensure they receive the best possible value for their investment.
Swift Booking
Some jet card memberships require lengthy booking processes or advance notice for booking flights. This can be a significant drawback for travelers who need to book last-minute trips or make changes to their itinerary. A top-tier jet card membership should enable quick and seamless bookings, even for last-minute trips, providing ultimate flexibility for members.
24/7 Concierge Service
Access to a dedicated Client Services number for flight planning and round-the-clock booking is essential for seamless private travel. A 24/7 concierge service ensures that all your travel needs are catered to, no matter when you decide to fly. This level of personalized service can make all the difference in creating a truly luxurious and stress-free experience. From organizing ground transportation to addressing special requests, a dedicated concierge service is an indispensable benefit for discerning jet card members.
Hours That Roll Over
Many jet card memberships force members to use their flight hours by the end of the year, leading to a sense of pressure to travel or risk losing their investment. The best memberships, however, allow hours to roll over from one year to the next, ensuring that members can utilize their investment in private travel without feeling pressured. This flexibility provides peace of mind, allowing travelers to make the most of their jet card membership on their own terms.
Guaranteed Flight Recovery
Flight disruptions and cancellations can happen, even in the world of private aviation. Guaranteed flight recovery ensures that, in case of unforeseen circumstances, members can receive alternative arrangements to reach their destination. This benefit is essential for ensuring peace of mind and convenience, as members know they can rely on their jet card provider to find a solution in any situation. Whether part of the flight crew calls in sick or the aircraft has a mechanical issue, you should feel comfortable knowing your flight will be recovered at no additional cost. A jet card membership that includes guaranteed flight recovery demonstrates a commitment to customer satisfaction and exceptional service
Zero Blackout Days
Most jet card memberships impose blackout dates, restricting access during peak travel periods or specific holidays. This can be a major inconvenience for travelers who need to fly during these busy times. Today, individuals look for the ability to fly when and where they want, without having to fit into the restrictive rules of many membership programs. Flying privately is as much about convenience and you should be able to fly when you need.
Fixed Hourly Rates
Fixed hourly rates provide predictability in pricing and protect members from the typical fluctuations driven by demand or availability, offering exceptional value. With a fixed rate, members can budget for their private travel with confidence, knowing that they won't face unexpected surcharges or fees. In addition, fixed hourly rates eliminate concerns about fluctuations in fuel prices or other variable costs, allowing members to focus on enjoying their private travel experience. A jet card membership that offers fixed hourly rates demonstrates transparency and a commitment to providing a stress-free travel experience for its members.
Experience a Private Jet Membership That Does it All
In conclusion, a premium jet card membership should offer a range of benefits to ensure a seamless and enjoyable private travel experience. From zero membership fees and swift booking to 24/7 concierge service and guaranteed flight recovery, the best jet card memberships distinguish themselves by providing exceptional value and convenience.
Jet Agency's Jet Card Membership provides all the benefits discussed above, making it a top choice for discerning travelers. By offering a comprehensive package of advantages, Jet Agency ensures that members can enjoy the ultimate private travel experience, tailored to their unique needs and preferences.
To learn more about the membership options available at Jet Agency or contact us to learn more about how our Jet Membership measures up. Discover the benefits of a truly exceptional jet card membership and elevate your private jet travel experience today. CURIOUS ABOUT JET AGENCY?
Please let us know a little bit about you, and one of our experienced membership directors will be in touch shortly to help personalize a membership for you.