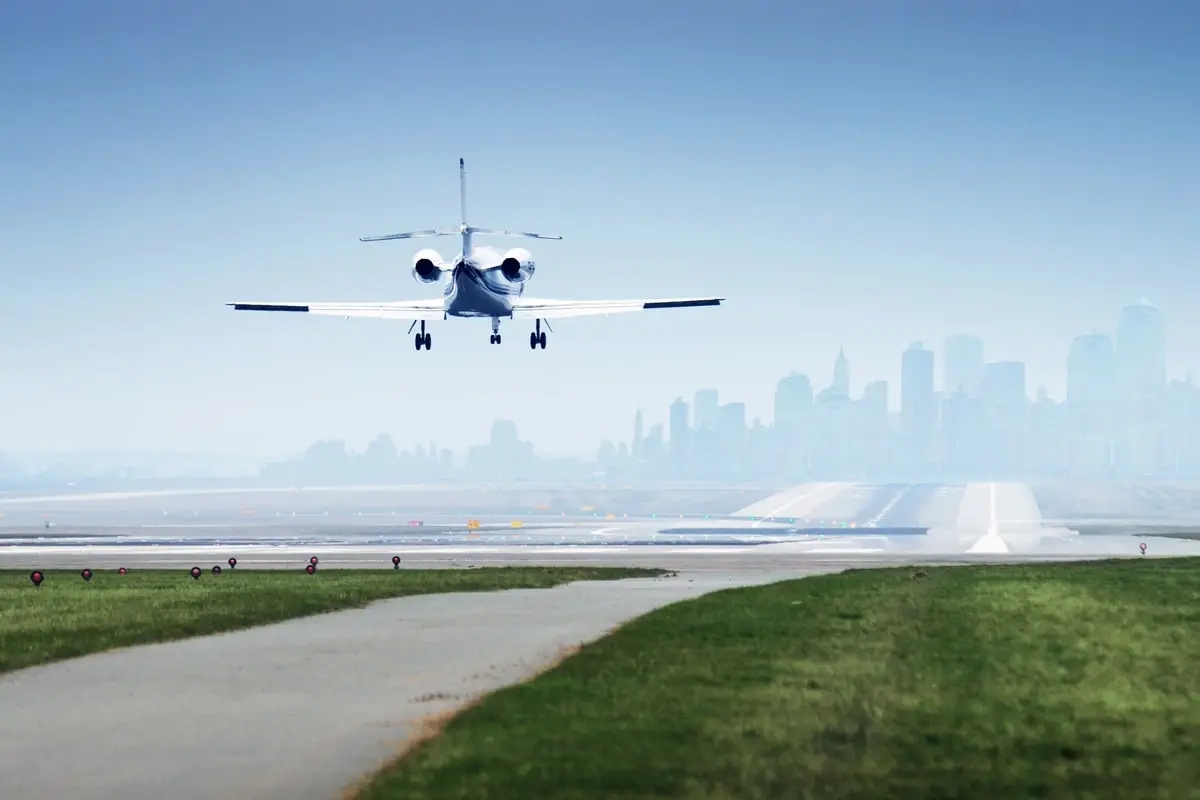 IMPACT OF FUEL PRICES ON PRIVATE JET TRAVEL
Written By Dylan Anderson | 05.18.22
Gas stations worldwide have shown higher prices due to current events. However, the rising prices and limited supply of crude oil impact more than just your car. Jet fuel prices in 2022 are higher than ever before. Unfortunately, such a high spike in prices has a direct impact on the costs of both commercial and private flight tickets. Although private jet prices have risen greatly, travelers still have plenty of options for reasonable prices when flying private.
The Rising Price of Jet Fuel
High fuel prices have taken headlines around the world by storm due to their very sudden and sharp increase. Following suit, the price of jet fuel has also risen drastically over the past year and has jumped even more dramatically in recent months because of the conflict in Ukraine. A year ago, in March 2021, the average jet fuel price per gallon was $1.70 and increased steadily as travel returned. In February 2022, the average price per gallon was $2.60 before rising to $3.24 in March. This month, prices for jet fuel have shot up to a staggering average price of $6.25 per gallon nationally, with many FBOs reaching prices up to $14 a gallon.
In some areas, prices have reached historic highs. For example, a fuel shortage in the northeast US this month has led prices to rise as high as per gallon. Some providers in New York have even pushed rates up to $15 per gallon. These numbers are unprecedented compared to a historical average of $4 per gallon.
How Do Fuel Prices Impact Air Travel?
Although prices have been on a steep climb, travelers have not been afraid to book flights. Demand for air travel has increased considerably as of late, especially since so many travelers have had to stay home the past two years due to lockdowns and travel restrictions. Because of the demand, ticket sales for commercial flights have so far not been heavily affected by high fuel costs, which means commercial flights have continued to see a flood of travelers. This demand
Despite the fact that high fuel prices have affected private flights as well, private flights are still a great option for travelers, especially now. With private flights, travelers are able to bypass crowds and save valuable time during their trip. Flying via private jet charter still provides an excellent value for travelers looking for added comfort and convenience away from the sea of other travelers. This value only increases when travelers take advantage of the added benefits and rewards programs that private jet travel offers.
How Do Rising Fuel Prices Affect Private Jet Travel?
Fuel prices are one of the many factors that influence the cost of a private jet. Private jet tickets are priced per hour and depend on the model of jet you are flying as well as the distance of your trip. Ticket prices also factor in airport landing fees, crew fees and fuel costs. Typically, when fuel prices see a sudden spike, a fuel surcharge is added to the cost of each flight. When fuel prices rise consistently, this is reflected in the initial ticket price.
A private jet can burn anywhere from 50 gallons of fuel per hour to several hundred gallons. Factors like the size of a jet, weather conditions and weight onboard a flight all impact fuel consumption and, therefore, trip prices. On the bright side, private jets are smaller and more fuel-efficient than commercial airplanes, which means that ticket price increases will not be as intense for private flights. However, many who book a private jet charter will still feel the impact.
Despite heightened fuel costs, private jet travelers have several options to save money on their next flight. Many private jet companies offer rewards programs and saving opportunities, especially for frequent travelers. Jet Agency is proud to offer multiple programs for our passengers.
Save on Your Next Private Flight
With the rising costs of fuel and no relief coming soon, air travel costs will continue to be affected, but there are still ways to save on your next private flight. Jet Agency offers multiple rewards programs for frequent travelers.
To learn more about your options to save on a private flight amid high fuel prices, contact Jet Agency. Our concierge service is available 24/7 and ready to answer your questions. Book your flight today to experience the world of amenities, convenience and comprehensive safety measures that private jet charter has to offer. CURIOUS ABOUT JET AGENCY?
Please let us know a little bit about you, and one of our experienced membership directors will be in touch shortly to help personalize a membership for you.