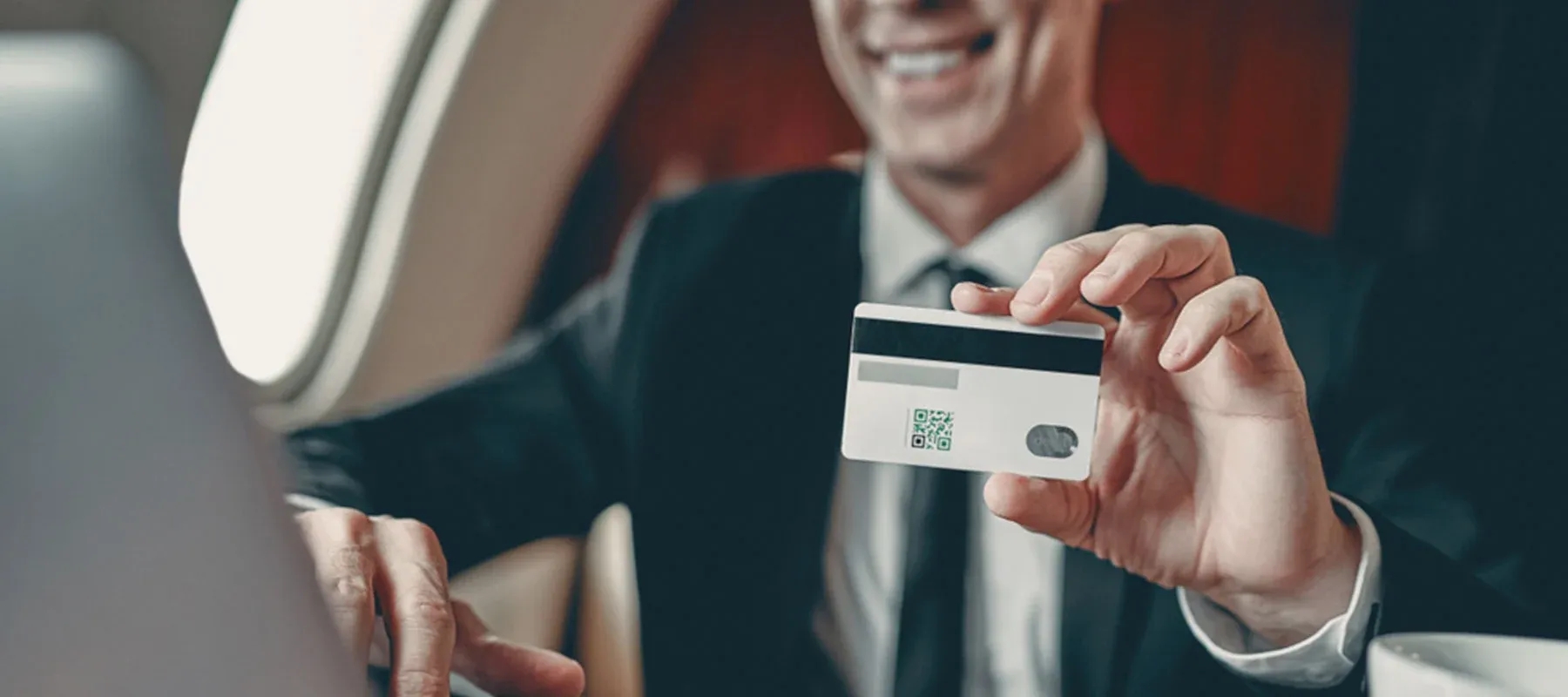 HOW TO SAVE COSTS WHEN FLYING PRIVATE
Written By Dylan Anderson | 02.08.23
From allowing you to bypass the crowds of the airport to providing you with total peace and quiet in the air, private jet travel is one of the most convenient and comfortable ways to travel. However, that doesn't mean that it has to be too expensive to be feasible.
Everyone deserves the opportunity to access the benefits of flying private at reasonable prices, especially if you need to fly often. Fortunately, when you find the right operator and know what to look for, you can end up saving a considerable amount of money while enjoying all the benefits. How To Save Money When Flying Private Private jet travel is the most convenient form of air travel, but if you are flying often, the costs of flying on a private jet can add up quickly. Whether you are looking to book a personal getaway with the family or planning travel for your quarterly business meetings, you shouldn't have to break the bank.
Some of the most common ways to save money when flying private are to:
Share a flight with other passengers Book empty-leg flights Avoid traveling during peak periods Choose an older aircraft or one with fewer amenities Only travel on less busy days of the week Choose to fly in and out of smaller airports Do extensive research before booking
Unfortunately, when looking to save money on private flights, these strategies often require you to give up on many of the benefits that come with flying private. Some of your money-saving options can even get pretty restrictive. After all, if you are chartering a flight with other people at an inconvenient time in your schedule, you might as well just fly commercial.
On the bright side, a jet card can provide you the opportunity to save money without sacrificing the reasons you want to fly private in the first place.
What Is A Jet Card?
A jet card is a membership opportunity for travelers who regularly fly private to save money on their frequent travel, often by prepaying for flights. Jet cards provide regular access to preferred aircraft, usually at consistent rates. Therefore, you can save time and money by locking in better rates without having to do hours of research.
Not all jet cards offer the same terms, so it is important to look carefully into finding the right jet card for you to avoid restrictions. Still, finding the right membership provides you with the ability to enjoy many of the benefits of private travel without the upcharges.
How Does a Jet Card Save you Money on Private Flights?
A jet card provides incredible value for flying private. Typically, when looking to save money when flying private, you have to cut corners and opt for less convenience or comfort. However, a Jet Card allows you to receive an incredible flight experience without sacrificing the joys that come with flying private.
For example, at Jet Agency, our Jet Card membership provides you with direct access to your own aircraft whenever you need it. A Jet Agency membership offers you the opportunity to reserve a flight with no blackout dates and at consistent rates. Therefore, you never have to pay extra to access a flight on your terms.
We also offer the Hawker 800XP Membership, which guarantees that you will always have access to one of the most versatile and impressive private jets in the industry today, the Beechcraft Hawker 800XP. In both cases, you receive the valuable access of membership at fixed, industry-low hourly rates. Even better, you save money through both options, as there are no hidden annual dues or initiation fees. You can save even more through direct access to empty-leg flights.
When you fly private jet charter, you can quickly inflate the price by upgrading to your ideal aircraft or booking a jet for an extended period of time. However, when you have a Jet Card, these benefits come standard, all at one fixed hourly rate. As a result, you are able to save without missing out on the value that comes with private flights.
Start Saving Your Money When Flying Private
There are many ways you can save money on private jet travel, but few allow you to preserve all the advantages that come with private aviation. Fortunately, the right membership can help provide you with remarkable value and still all the benefits you look forward to when flying private.
At Jet Agency, our membership opportunities are designed to put your travel experience above all else. When you sign up for a membership, you enjoy all of the benefits of private jet travel without any unnecessary membership fees and with all the peace of mind. Contact us at Jet Agency to learn more about our membership options today.
You can call us at (888) 509-3150 or send an email to membership@jetagency.com, and we will be happy to answer any questions you have. CURIOUS ABOUT JET AGENCY?
Please let us know a little bit about you, and one of our experienced membership directors will be in touch shortly to help personalize a membership for you.