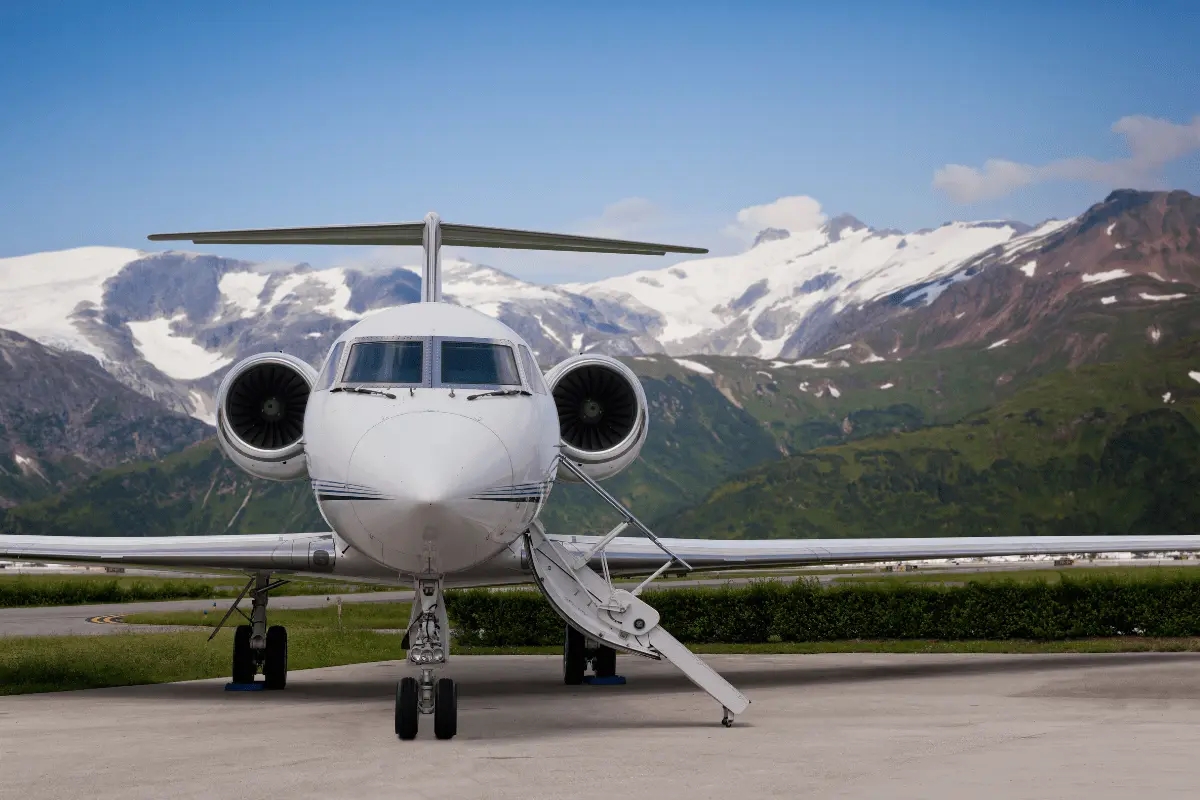 HOW TO GET TO YELLOWSTONE NATIONAL PARK BY PRIVATE JET CHARTER
Written By Dylan Anderson | 06.29.22
Yellowstone National Park is one of the most revered parks in the country, and for a good reason. The first national park offers an unparalleled opportunity to see numerous wildlife in their proper ecosystem and experience the beautiful geologic features and landscapes.
All in all, a visit to Yellowstone is life-changing. All you need to know is how to make the proper travel arrangements. Traveling via private jet charter to Yellowstone is one of the best ways to get to the national park as it gives you more flexibility for trip planning and the ability to choose the airport you prefer to land in.
Closest Airports to Yellowstone National Park
There are multiple Wyoming airports near Yellowstone. Because the park is so large and remote, the airports are farther away. Since there are multiple options, it can be difficult to determine which airport to land for Yellowstone National Park. However, depending on your trip itinerary, each airport may provide its own benefits and opportunities, so you should consider what sites you want to see on your trip and which airport is the most conveniently located for them. The following are the closest airports to Yellowstone National Park for private flights.
Bozeman Yellowstone International Airport
Bozeman Yellowstone International, in Bozeman, Montana, is around an hour and a half drive north from the North Entrance to the park. Because it is located in Montana, the airport also offers the opportunity to drive to visit Glacier National Park if you want to make the most of traveling to this part of the country during a longer getaway.
Yellowstone Regional Airport
Yellowstone Regional Airport is located near Cody, Wyoming. Private jet travel to Yellowstone Regional Airport is a great choice as it is less than an hour's drive away from the park. It provides easy access to the East Entrance of the park while also the opportunity to explore the attractions of the charming town of Cody.
Idaho Falls Regional Airport
Idaho Falls Regional Airport is two and a half hours from the West Entrance, providing a bit of a drive, but the airport also provides convenient access to Grand Teton National Park if you would like to extend your trip.
Jackson Hole Airport
For an even more exciting trip, Jackson Hole Airport is located inside Grand Teton National Park. The airport is only about an hour's drive from the South Entrance to Yellowstone, providing a grand opportunity to visit both parks in one vacation.
Yellowstone Airport
Yellowstone Airport is likely the most convenient as the airport is only five miles away from the West Entrance, providing easy access to plenty of other nearby attractions, like Big Sky and Island Park. However, the airport is only open in the summer, so plan your travel accordingly.
Book Private Jet Charter to Yellowstone
For more information about private jet travel to Yellowstone Regional Airport or a nearby airport, contact Jet Agency. Our dedicated 24/7 concierge service is standing by, ready to help you with your trip planning. We make flying private easy, offering multiple rewards programs, allowing you to choose the aircraft that best fits your needs and even helping you get in the air within three hours of booking. Meanwhile, we follow the highest safety standards in the industry every step of the way. Make your unforgettable trip happen and book your private jet charter to Yellowstone through Jet Agency today. CURIOUS ABOUT JET AGENCY?
Please let us know a little bit about you, and one of our experienced membership directors will be in touch shortly to help personalize a membership for you.