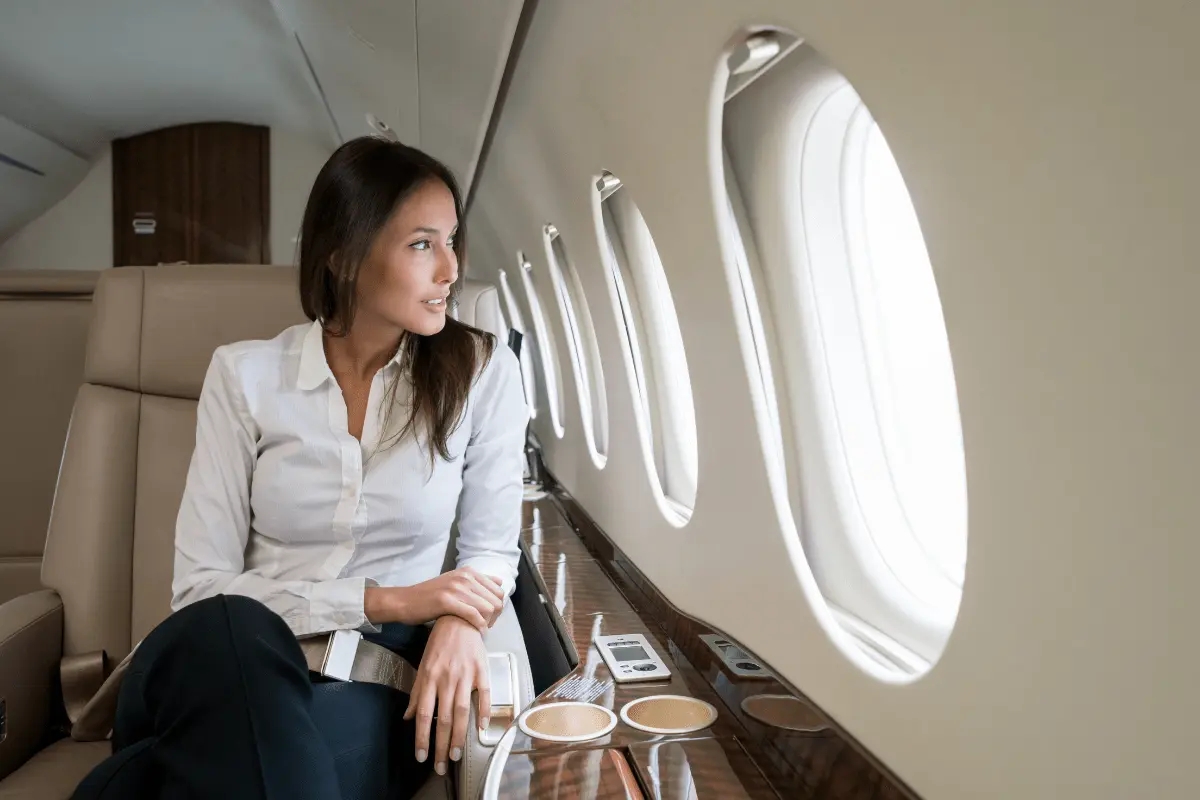 HOW TO GET THE BEST LAST MINUTE PRIVATE JET DEALS
Written By Lance Tweden | 08.24.22
Booking a last minute flight can be stressful. Commercial airline prices skyrocket and are often booked up closer to the date. On the other hand, private flights can offer much more value and flexibility closer to your travel date but may not always be in your ideal price range.
Fortunately, there are multiple ways to save money and score some last minute deals when booking a private flight, still allowing you to enjoy all of the convenience of a private jet. If you know what to look for, last minute private jet deals are a great way to save you money on your next private flight.
Search for Empty Leg Deals
If your trip has more flexibility and you can adjust your schedule for your travels, you should consider empty leg deals when booking your flight. Last minute private jet empty legs are a great source for private jet charter last minute deals with heavily reduced prices. Empty leg flights are those which are traveling to a destination without a passenger on board, either to meet a passenger in this destination or to return to its original location. Because these flights are already headed to a specific destination, you can get some great deals on the trip.
Empty leg flights typically become available within a few days before departure. Empty leg flights already have a set destination, departure date and time, so you will need to be flexible in your travel arrangements in the days leading up to your trip. However, empty leg flights can certainly be worth it and have the ability to save you even more than half the price of a regular private flight. Plus, you will still be able to avoid all of the hassles of commercial air travel. However, if you still want a complete private flight experience, there are still multiple options available.
Join Our Jet Card Membership
At Jet Agency, we offer a Jet Card Membership to provide added benefits to our passengers. Our program has no membership fees and is designed to save you money while you enjoy the perks and rewards. With a membership, you book private flights at a convenient rate where you pay by the hour. Members experience not only lower rates but also extensive travel perks, like complimentary catering allowances and jet upgrades. Our Jet Card program allows you access to flights that are both cheaper and more accommodating than your standard flight.
For those who frequently fly between two destinations, we also offer our Fixed Route Program. This program offers fixed rates for frequent travelers, making frequent business trips or routine trips home that much cheaper. The program also provides you with plenty of conveniences, allowing you to book at just the press of a button with our app. Save money and time when you join the program, simply by taking all the trips you normally would!
These programs offer great savings for frequent travelers. Fixed rates allow you to avoid fluctuation in flight rates and fuel prices. When you join one of these programs, you no longer have to worry about shopping around every time you are hoping to book a flight. Instead, you can be confident that you have access to the best, consistent rates for every trip. Contact us today to discuss either of these membership programs and how they can benefit you more than your current travel options.
Check Alternate Airports for Charter Flights
When you are booking your flights and hoping to save money, it helps to consider multiple airports in your trip planning. Flying out of one airport can save you money over another, even if they are both in the same city. Factors like refueling, runway fees and other airport fees can cause you to pay more for a flight from one airport over another. It is a good idea to do your research as driving just a bit farther can save you considerable money on your trip.
Access Your Last Minute Private Jet Deals Today
To learn more about how to book a private jet cheap, contact Jet Agency today. We will help you consider all of the options available to you so that you can get the best deal possible on your next flight. At Jet Agency, we strive to provide you with a total flight experience that includes onboard snacks, features an accommodating flight crew and meets the highest safety standards in the industry.
Contact us if you have questions regarding planning for your next trip or available private jet charter last minute deals. Our 24/7 concierge is available to provide guidance on trip planning and tighten up all of the details for your travels. Ready to book your flight? Get an instant quote today. CURIOUS ABOUT JET AGENCY?
Please let us know a little bit about you, and one of our experienced membership directors will be in touch shortly to help personalize a membership for you.