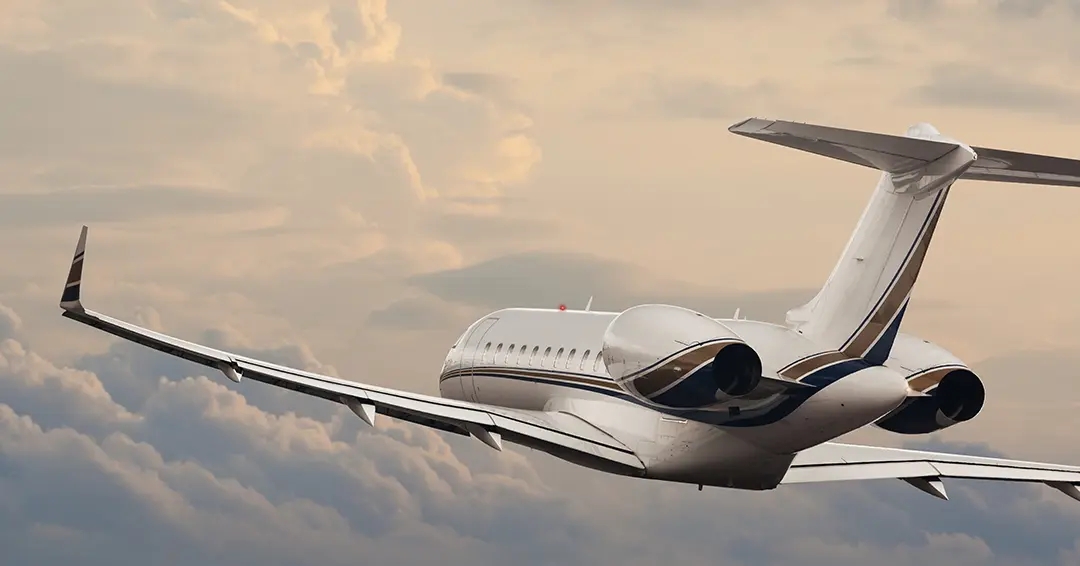 HOW TO FULLY UTILIZE YOUR JET MEMBERSHIP
Written By Lance Tweden | 06.29.23
Navigating the world of private aviation can seem complex, but having a jet card or membership is an efficient way to simplify this process. A jet membership allows for seamless flight experiences, ensuring an efficient and luxurious journey. This guide will explain how to fully utilize your jet membership, focusing on understanding the program's features, strategies for maximizing its use, and the financial benefits it offers.
Understanding Your Jet Membership
A Jet Membership with Jet Agency offers a plethora of benefits, providing a level of excellence across all aspects of your journey. The membership program allows guaranteed flights at fixed rates, bringing complete transparency to your private aviation experience.
When you become a member, you pay only for the time you are in the aircraft. There are no hidden fees or unexpected costs, such as repositioning fees, that are often associated with traditional jet card programs. Your hours never expire, and there are no black-out dates or interchange fees, providing ultimate flexibility.
Every crew and aircraft is thoroughly reviewed using industry-leading technology, ensuring your safety during every flight. Enjoy the benefits of membership, such as 24/7 client services and guaranteed flights, without the typical membership fees and annual dues.
There are different levels of Jet Membership, each with different pricing and aircraft categories ranging from light jets to heavy aircraft.
Strategies for Maximizing Your Jet Membership
Choose the Right Aircraft for Your Needs Different types of aircraft are available under the Jet Membership, each suited for specific travel needs. From Light Jets to Heavy Jets, the choice depends on your mission, destination, and number of passengers. Choosing the right aircraft ensures that you're not paying for unused capacity. You can flex your membership to the aircraft that meets your needs thereby maximizing the value of your Jet Membership.
Plan Your Travel in Advance
While a Jet Membership offers no black-out dates, planning your travel in advance ensures availability in flight schedules and a better pedigree of aircraft. Advance notice allows members to fly with their fixed rate during peak periods. Furthermore, it allows Jet Agency to proactively manage potential issues, ensuring a secure and seamless flight experience.
Understand and Use the Full Range of Services
A Jet Membership provides access to a wide array of services, including a preferred network of more than 3,000 private jets worldwide, FAA Part 135-approved aircraft, and 24/7 executive jet concierge service. Fully utilizing these services will enhance your travel experience and ensure you get the most out of your Jet Membership.
The Financial Benefits of a Jet Membership
A Jet Membership is a cost-effective solution for those who frequently use private aviation services. It offers consistent, predictable pricing with rates fixed for 12 months, ensuring you're only paying for the time in the air.
There are no hidden fees; you will know what you pay before your flight takes off. This predictability eliminates the risk of unexpected costs and allows for better budgeting and planning of travel expenses. The membership is an insurance policy against last-minute cost increases. If there's a hiccup in the plan, Jet Agency ensures a no-cost recovery for your flight within hours, for whatever reason the aircraft cannot operate. Your flight is guaranteed.
Unlike other jet card programs, Jet Agency's Membership does not increase the cost of your flight, even if the flight time is extended by weather or a busy runway. You won't be nickel and dimed on the backend because a flight needed to circle the airport or take a long taxi trip.
Moreover, you can fly any time you want for the same rate with no blackout dates. The efficiencies of our model give us access to more than 3,000 different aircraft, meaning we can get the flight you need when you need it, even when aircraft availability is strained.
Jet Membership means you do not have to play the game to time your trip with the market. With Jet Agency, it does not make a difference - you can fly when you want to with one fixed rate.
Adapting Your Jet Membership Usage to Your Travel Needs
As the landscape of business and personal travel continues to evolve, so too should the utilization of your Jet Membership. This adaptability ensures you continually extract the maximum value and enjoy the most efficient, luxurious travel experience possible.
One of the key advantages of a Jet Membership is its flexibility. The hours you purchase never expire, meaning you can adjust your travel frequency without worrying about losing your investment.
If your travel needs decrease, you can spread your purchased hours over a longer period. Conversely, if you find yourself needing to travel more frequently, you can easily purchase additional hours in 25-hour increments, locking in your cost and avoiding any unexpected price surges. Without annual dues or membership costs, when you use up your hours you decide whether to add more or simply walk away.
The availability of a range of aircraft types within the Jet Membership allows for another layer of adaptability. Depending on the nature of your trip – whether it's a short business trip with a small team or a long-haul vacation with your family – you can choose the most suitable aircraft for your needs, optimizing cost and comfort.
Jet Agency is dedicated to providing you with an unmatched level of service. Our 24/7 client services team is always on hand to help you adapt your Jet Membership to your evolving travel needs, ensuring you always get the most value from your investment, saving you both time and money, while providing an unrivaled luxury travel experience​​.
Experience Jet Agency's Membership
We invite you to experience the prestige, flexibility, and financial benefits of a Jet Membership with Jet Agency. Navigate the world of private aviation with ease, while enjoying unparalleled service and safety standards.
Explore our offerings and allow us to personalize a solution that meets your precise travel needs. Start your journey with Jet Agency today, and elevate your travel experiences to new heights. Discover the true potential of private aviation – contact us now and step into the world of seamless, superior travel. CURIOUS ABOUT JET AGENCY?
Please let us know a little bit about you, and one of our experienced membership directors will be in touch shortly to help personalize a membership for you.