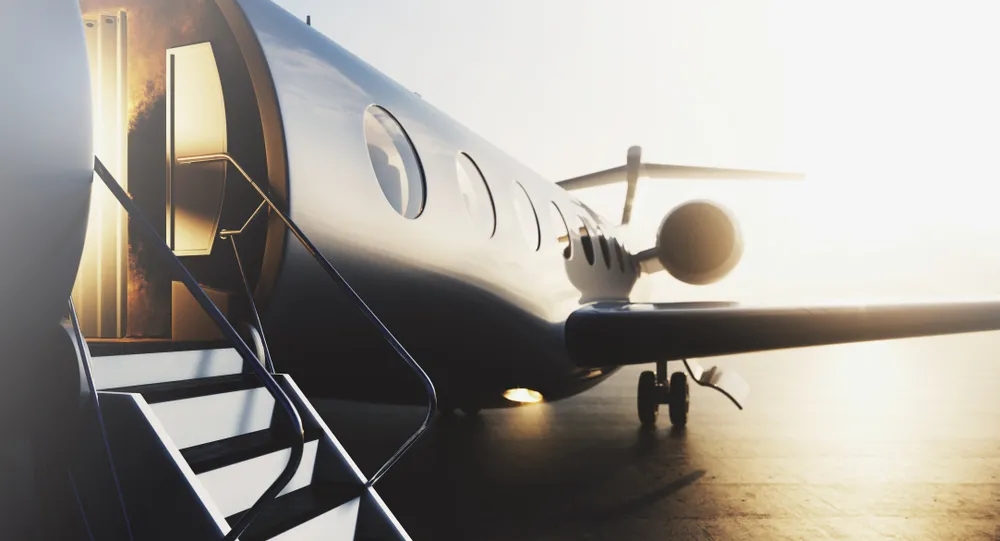 HOW MUCH DOES A PRIVATE FLIGHT COST?
Written By Dylan Anderson | 03.21.21
Flying on a private jet means indulging in the splendor of a flight tailored to all your travel preferences. After all, private jets take air travel to the next level, delivering an extravagant flight experience that exceeds your every expectation.
As wonderful as private travel is, you are probably asking yourself, how much does a private jet cost per flight? While the exact private jet flight cost will depend on your specific travel plans and the private charter company you choose, below, we have outlined some factors and fees that can affect the price of your flight. Keep the following in mind when calculating your private charter flight costs for your next trip.
Aircraft Type and Category
If you are wondering how much does it cost to fly private, a big deciding factor comes down to the kind of aircraft you choose. Below we discuss some price estimates associated with aircraft categories, but the age and model of the jet can play a role in its hourly rate, too.
The smaller aircraft, such as the turbo, very light, and light models, tend to be the least expensive private travel option. These jets fall in the smallest category, meaning they can only accommodate around four to seven passengers. They also have a fairly short flight range, only flying between 1,000 and 1,500 miles or three to three-and-a-half hours before needing to refuel. Because they are smaller, they have less room and fewer amenities than their larger counterparts. While private jet flight costs in this range can vary, you can expect to pay anywhere from $1,300 to $3,000 an hour.
Not surprisingly, private charter flight costs will increase with the size of the aircraft. Midsize jets are the next size up. They offer a bit more cabin space, usually with enough seats for up to nine passengers, depending on the model. Jets in this category usually have enough room for lavatories, service galleys, and areas to walk around. Suitable for both short- and long-haul flights, these jets can generally travel non-stop for up to roughly five hours or 2,000 to 3,000 miles at once. Because of this, you can expect to pay around $4,000 to $8,000 an hour on a midsize jet, depending on the charter company and exact model of aircraft.
As you move up to the larger jets, such as the heavy aircraft, you will be treated to more space and lavish amenities. Some of the jets in this category can comfortably fit up to 19 passengers with plenty of space to move around. Many of these jets come with entertainment rooms, workspaces, and even separate bedrooms. Also, the larger the jet, the longer it can travel without stopping. Some aircraft in this category can travel for up to nine hours or more than 6,500 miles, making them an ideal option for cross-country or international travel. Due to their added comfort, perks, and increase in flight duration, private flight costs for jets this size can range anywhere from $8,000 to $13,000 per hour.
Destination
Now that you have an idea of some of the price ranges associated with the specific aircraft category, keep in mind, you are usually paying per hour. Obviously, this means a two-hour flight will cost you much less than an eight-hour flight. When calculating private charter flight costs, be sure to inquire whether the hourly rates cover wait times or taxi time on the ground.
Some jet companies may also have a daily minimum hours requirement, while others might charge peak rates for certain days of the week or on holidays. Furthermore, some jet charters may not offer flat hourly rates, so prices can fluctuate based on factors like the current cost of the fuel in the market.
Fees and Charges
Depending on the private charter company you decide to fly with, there may be additional private flight costs beyond the hourly rate. Airport fees are not uncommon. These might include landing fees, which are determined based on the size and weight of the aircraft.
Some charter companies will charge ramp and handling fees to cover the cost of maintaining and parking the jet. Other charges may include aircraft positioning fees, hangar fees, and even deicing fees if the aircraft requires deicing before takeoff. Of course, add-on services can incur fees, too, such as catering or in-flight entertainment like Wi-Fi access.
In the United States, domestic jet travelers are usually subject to U.S. Segment Fees and Federal Excise Taxes. If you are traveling internationally, you may face international fees, along with other taxes, such as Value Added Taxes or Goods and Services Taxes.
Empty Leg Charters
If you are interested in reducing your private flight costs, look into empty leg charter options. These flights refer to those that would otherwise fly without any passengers.
For example, if a private jet traveler only needed a one-way flight, that flight must return to its base without passengers unless someone books it on the other end. In this case, this aircraft already has a pre-set departure time from a specific airport. Because the charter company would more or less lose money flying an empty flight, they lower the hourly rates to encourage passengers to fill return flights. If you have flexibility with your schedule, this is a prime way to save money on your private flight.
Jet Programs
Some jet charter companies, like Jet Agency, offer Jet Card membership options. These programs allow you to prepay for flights by the hour based on fixed rates starting from $3,700.
If you frequently fly the same route, you may save additional money by joining a fixed rate program. Jet Agency's Fixed Route Program lets you lock in a set rate for the same journey between two destinations, avoiding any fluctuation in the private aviation marketplace.
Now that you have a better grasp on how much it costs to fly private, it is time to reserve your private travel with Jet Agency. Contact us for specific rates today. CURIOUS ABOUT JET AGENCY?
Please let us know a little bit about you, and one of our experienced membership directors will be in touch shortly to help personalize a membership for you.