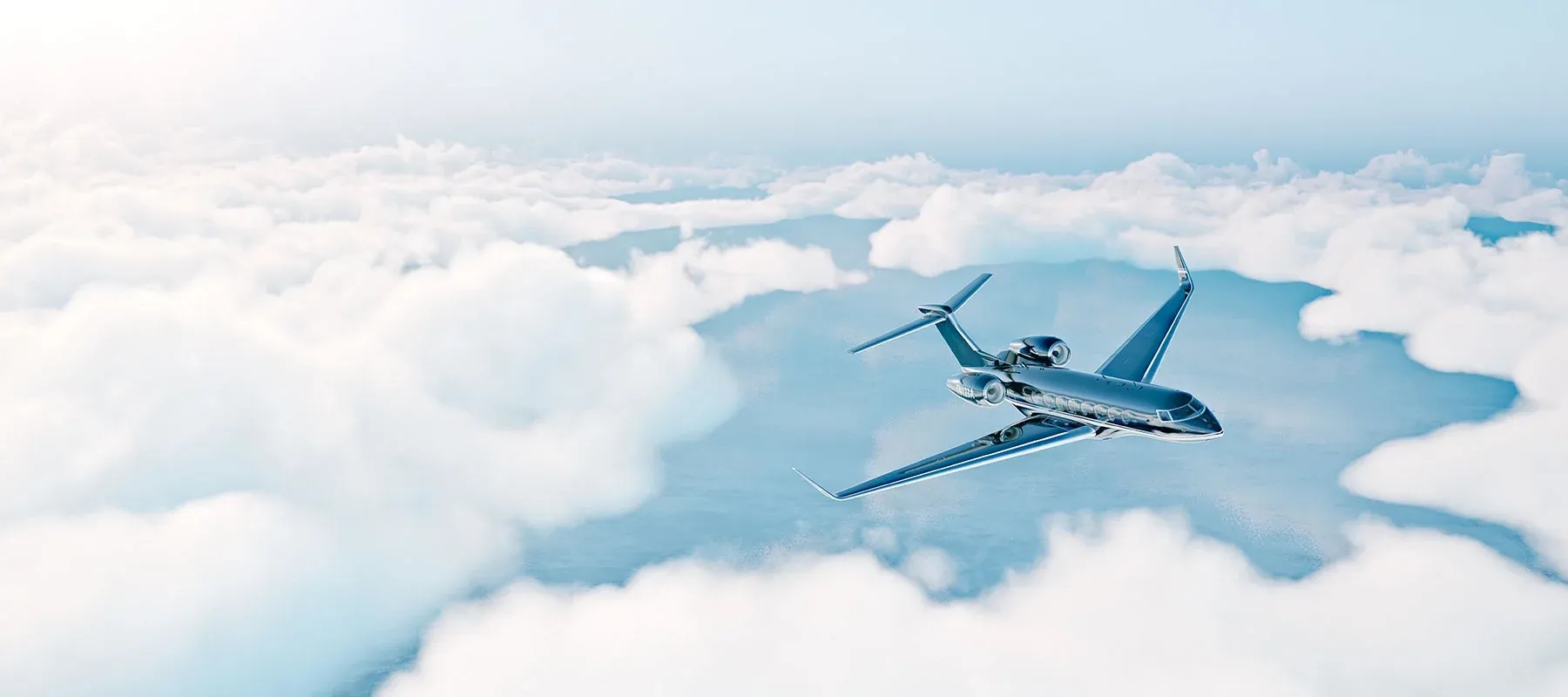 HOW DO JET CARD MEMBERSHIP PLANS WORK?
Written By Dylan Anderson | 04.05.23
Private jet travel can be uncertain, but with a Jet Agency Jet Membership, you can have the convenience and comfort of knowing we have your back. Our membership offers quick and easy booking, so you can sit back and relax while we handle the details. Plus, with our no-cost recovery policy, you can have the peace of mind that comes with knowing your flights are always covered, no matter what unexpected events may arise.
With many jet membership programs, you can get access to a large fleet of planes with flights chartered around your schedule and the convenience of consistent rates. That said, not all private jet membership programs are created equally.
That is why Jet Agency has crafted its Jet Membership to avoid many of the unseen and potentially costly pitfalls that other jet card programs offer. Not only can you count on consistent rates for flights, but Jet Agency offers the peace of mind of knowing that if a pilot gets sick or a plane needs maintenance, you have timely access to another plane without the last-minute charter prices. With a simple pay-by-the-hour system, a Jet Membership is transparent about fees upfront. You are pre-billed for your trips, so you know what to expect, long before you leave the tarmac.
What Is a Jet Card Membership?
Most jet card membership programs offer the ability to prepay for flights, either by the hour or with a deposit. This gives you access to a wide variety of planes that can be scheduled for consistent rates that limit surprises. Often the size of the initial deposit opens up better access to planes in peak periods and short notice scheduling.
One of the biggest benefits of our membership is that you are only paying for the time you are actually on the plane and there are no fees for repositioning the aircraft for your flight. Some jet cards offer a dynamic pricing model, which means flights are more expensive when planes are in higher demand. Other memberships also add fees for the time before you take off, delays in the skies and taxing after landing, which can all make your flight more expensive on the back end.
At Jet Agency, a Jet Membership offers a fixed rate, which means prices do not surge because of the availability of planes, uncertainty of fuel costs or potential delays during the flight.
How To Use Your Jet Membership
A Jet Membership from Jet Agency offers different levels depending on which size of plane meets your needs with fixed rates for each. You pay for hours on a plane up front, and those rates are locked in for a year, so even if the price of fuel surges, you know the price of your flight will not.
The value of a Jet Membership does not expire either, meaning if you end up flying less than you anticipated over a given period, you do not lose out on that time in the air. When you are running low on flight hours, our program allows you to easily buy more time in 25-hour increments.
Without a membership fee, you know you are getting the most for your money and not paying for added features that you do not want anyway. Our membership program offers four different plane styles, each with different minimum daily flight times set appropriately for the plane, so your three-hour flight is not costing you five hours of flight time.
Once you have your membership, all you do is reach out to our excellent customer service folks, set up your flight and then you are off, all while knowing exactly what you are going to pay before the wheels are up. Benefits of Jet Membership With a Jet Agency Jet Membership, the first and only goal is getting you where you need to go at a price you know long in advance.
Consistent, predictable pricing – The rate that you pay to fly is fixed for 12 months, so when you buy 25 hours at a fixed rate, you are only paying for time in the air. The hours never expire either and your rate is still fixed during peak flight times.
All membership, no fees – When you buy a Jet Membership, all the hard-earned money you put down goes to your time on a plane. While some jet companies are partnering with other travel companies or hosting fancy parties to portray additional benefits, we have honed our program so every dollar goes towards your flight experience.
An insurance policy – One of the biggest headaches in charter travel is when there is a last-minute hiccup in the plan, which often comes with unsettling cost increases. With Jet Agency, part of our contract is that we will strive to get you a replacement flight within hours at the same rate. When you plan your flight, that trip is guaranteed.
No hidden fees - You are pre-billed, so you know what you pay before wheels up without the fear of back-end fees. We do not increase the cost of your flight if it is delayed by weather or a busy runway, so you will not be nickel and dimed on the backend because a flight needed to circle the airport or take a long taxi trip.
Peak periods cost the same – While some jet card programs restrict which members can fly during the busiest times of the year, Jet Agency allows you to fly any time you want for the same rate with no blackout dates. The efficiencies of our model give us access to more than 5,000 different aircraft, meaning we can get the flight you need when you need it, even if the skies are busy.
Pilots key to safety – When it comes to safety, we focus on pilots, ensuring they are rated for the aircraft and have gone through hundreds of hours of training long before you get on a plane. No flight leaves the ground without a thorough safety inspection, and we hold every flight crew and plane to the strictest safety standards in the industry, requiring WYVERN safety records, WYVERN safety reports and ARG/US TripCHEQ audit reports. CURIOUS ABOUT JET AGENCY?
Please let us know a little bit about you, and one of our experienced membership directors will be in touch shortly to help personalize a membership for you.