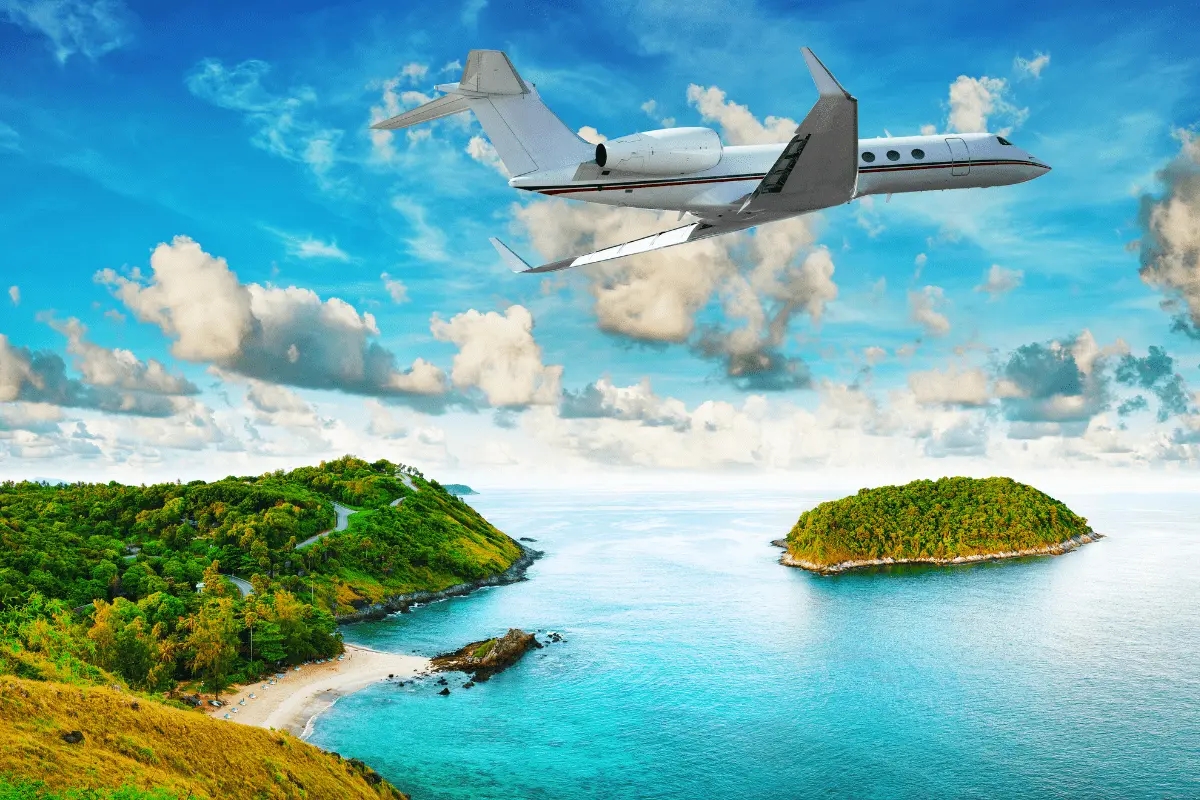 THE MOST EXOTIC DESTINATIONS TO TRAVEL BY PRIVATE JET
Written By Dylan Anderson | 08.10.22
When you are planning your next vacation, you may want something more out of the ordinary. A vacation to an island getaway or a country that you may have never considered can provide you with a life-changing experience. Flying via private jet charter gives you the opportunity to visit some of the top exotic places to vacation, so you should use your next trip to take advantage of it.
Top Exotic Places To Vacation
A vacation should provide you the opportunity to escape, and there is no better way to escape than traveling to a location that you have never been and may not have even considered. Whether you want to experience a tranquil beach or a jungle paradise, private jet travel can make it happen. Some of the most exotic locations in the world that you can travel to by private jet include the following.
1. British Virgin Islands
This Caribbean getaway offers you plenty of opportunities to craft the luxury experience that you prefer. The British Virgin Islands are highlighted by beautiful, soft-sanded beaches and warm weather. The island offers many exciting activities, like snorkeling, bird-watching and hiking. However, you can also decide to take plenty of time to relax and enjoy the peace of pristine waters crashing against the shore. The most convenient airport is Terrence B. Lettsome Airport.
2. Bora Bora
Located in French Polynesia, Bora Bora is a beautiful island with turquoise waters, precious sands and unique overwater bungalows for travelers to stay. This is the perfect honeymoon or exotic getaway destination. The island is served by Bora Bora airport, which is also known as Motu Mute Airport.
3. Crete
Crete is the largest Greek island and provides centuries of history lessons with ancient palaces, architecture and historic towns. The island also has some of the most enjoyable beaches in the Mediterranean with miles upon miles of coastline. The island also has several towns with numerous charming shops, cafes and bars. Travelers will fly into Heraklion International Airport.
4. Malta
Malta is a small European country situated on an archipelago in the central Mediterranean. The country is full of history and culture that spans back thousands of years. After exploring the stunning architecture and history, you can experience the natural beauty of the country by diving, hiking or lounging on the beach. At the end of the day, you can partake in the exciting nightlife. Private jet travelers will land at Malta International Airport.
5. Seychelles
One of the most exotic places to travel is Seychelles. Located in the Indian Ocean, the islands of Seychelles provide a getaway experience like no other, with landscapes from jungle trees, to majestic waterfalls to pristine beaches. Explore the island and its magic with diving tours, hiking trails and charter boat tours. Travelers will fly into Seychelles International Airport.
Schedule Your Next Getaway
To learn more about traveling to exotic destinations by private jet charter, contact Jet Agency. We offer a dedicated 24/7 concierge service to assist you with your travel planning and make the arrangements for the ideal trip. Throughout your trip, we strive to provide you with a complete flight experience, allowing you to schedule your preferred aircraft on your terms, giving you opportunities for rewards and following the highest of safety standards the whole way through. Book your next vacation with Jet Agency today and see the most exotic places to travel. CURIOUS ABOUT JET AGENCY?
Please let us know a little bit about you, and one of our experienced membership directors will be in touch shortly to help personalize a membership for you.