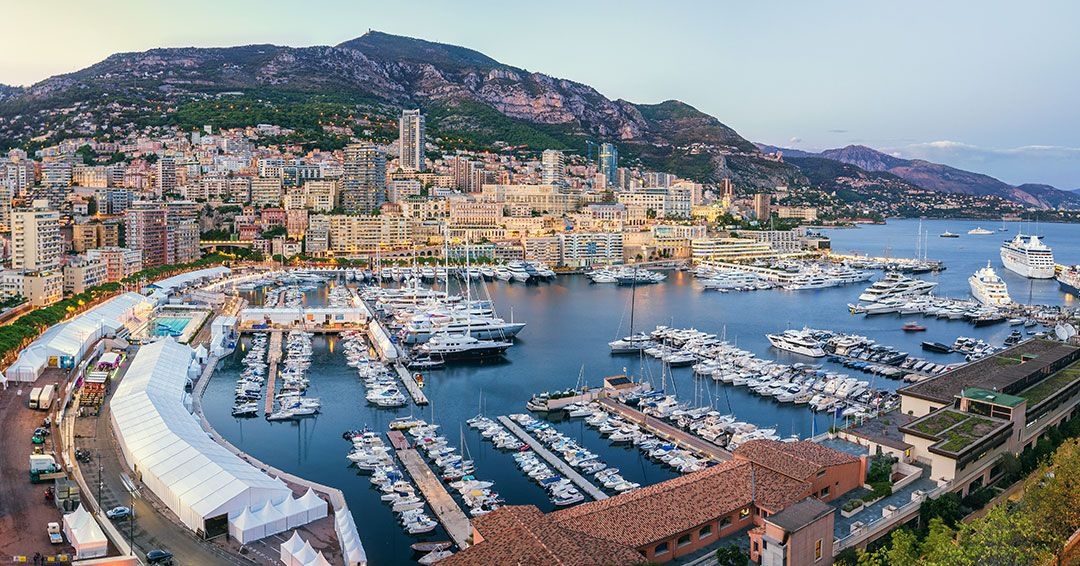 EMBARK ON A LUXURY JOURNEY TO THE MONACO YACHT SHOW WITH JET AGENCY
Written By Dylan Anderson | 09.11.23
Every autumn, the tiny principality of Monaco transforms into the global epicenter of maritime luxury, courtesy of the Monaco Yacht Show. For over three decades, Port Hercules, nestled in the heart of Monaco, has played host to this magnificent confluence of opulence, innovation, and craftsmanship. The show serves as a platform where the world's most astonishing superyachts unfurl their sails, cutting-edge maritime technologies are unveiled, and a confluence of luxury brands from around the world converge.
Amidst this grandeur, Jet Agency stands as a beacon for the elite traveler. Recognizing the unique needs of our discerning clientele, our customer-centric membership programs have been tailored to offer unparalleled ease, luxury, and convenience. The challenges of conventional travel dissipate, replaced by a world where your every need is anticipated and catered to.
Whether it's a last-minute plan adjustment, a preference for a specific onboard gourmet meal, or a desired route change, Jet Agency's commitment to our members ensures a seamless journey to the heart of Monaco's luxurious spectacle. With us, getting to the Monaco Yacht Show is not just travel; it's the beginning of an unforgettable luxury experience.
The Monaco Yacht Show: The Epitome of Nautical Luxury
Set against the stunning backdrop of the French Riviera, Monaco's Port Hercules transforms every year into a hub of nautical brilliance during the Monaco Yacht Show. Founded in 1991, this event has solidified its reputation as the world's most exclusive yacht show. The four-day event not only showcases superyachts but also boasts a range of tenders, luxury cars, helicopters, and other elite lifestyle products.
The yachts themselves are a marvel, representing the pinnacle of design, craftsmanship, and luxury. With a myriad of vessels ranging from sleek speedboats to 100-meter-plus superyachts, the exhibition offers a deep dive into maritime magnificence. Often, shipyards use this prestigious platform to unveil their latest creations, turning the event into a hotbed of maritime innovation.
The attendees are as diverse as the exhibits. While the event is undeniably a magnet for potential buyers and charterers, it also attracts a vast array of professionals from the yachting industry. This includes yacht designers, maritime lawyers, luxury goods executives, and marine insurers. The allure of the show extends beyond business; it's a cultural phenomenon that draws:
High-net-worth individuals (HNWIs): Business magnates, celebrities, and royalty often frequent the event, either to purchase, charter or simply marvel at the nautical wonders.
Maritime professionals: Brokers, designers, naval engineers, and manufacturers use this event as a networking platform, staying abreast of industry trends and sealing high-profile deals.
Luxury aficionados: The event isn't exclusive to those in the maritime industry. Fans of luxury, whether they're automobile enthusiasts, horologists, or aficionados of haute couture, find the yacht show an embodiment of opulence and craftsmanship.
Media and influencers: Renowned for its glamour and exclusivity, the event is extensively covered by the world media, including lifestyle journalists, bloggers, and luxury influencers, ensuring the Monaco Yacht Show echoes across the globe.
While the yachts are undoubtedly the show's heart, the pulse is the visitors, the deals signed, the champagne glasses clinked, and the myriad of conversations that transform maritime dreams into reality.
Monaco Yacht Show 2023: What to Expect
The Monaco Yacht Show 2023 is shaping up to be an unparalleled spectacle of maritime luxury. Port Hercules will soon play host to over 125 of the world's finest superyachts, with many set to make their impressive debuts. These vessels, ranging from majestic titans to cutting-edge eco-friendly marvels, symbolize the pinnacle of nautical craftsmanship.
But the event is more than just yachts. It's an exploration of the latest maritime technologies, from innovative navigation systems to onboard entertainment solutions. Attendees can eagerly anticipate global premieres, where new designs and luxury amenities redefine industry standards.
This year introduces captivating panel discussions led by industry experts, covering pressing topics from sustainability to evolving yacht enthusiasts' tastes. Beyond yachting, the show broadens its horizon with luxury brands from the automobile, aviation, and horology sectors, offering a holistic luxury experience.
Topping off the event are gala dinners, exclusive parties, and networking gatherings, encapsulating the vibrant spirit of Monaco. The Monaco Yacht Show 2023 isn't just an event—it's the epitome of nautical opulence and innovation.
Experience the Monaco Yacht Show with Jet Agency
The Monaco Yacht Show is the epitome of luxury, and your journey there should be no different. With Jet Agency, your trip becomes an extension of the event's opulence.
Our unparalleled access to over 5,700 top-tier aircraft ensures that no matter where you're jetting in from, you'll get the best in private aviation. Worried about peak period pricing? With Jet Agency, those concerns vanish. Enjoy absolute flexibility with fixed rates, no blackout dates, and no escalated costs, even during the Monaco Yacht Show's bustling peak.
And remember, with us, you're not just another flier. We recognize the discerning tastes of Monaco Yacht Show attendees and offer a tailored experience to match. From your preferred onboard amenities to specific route nuances, our personalized touch ensures your journey is as bespoke as the yachts you're flying in to see.
Elevate Your Yacht Show Experience with Jet Agency
There's no better way to arrive at the world's most prestigious yacht showcase than with a service that shares the same commitment to luxury, flexibility, and personalization. Jet Agency's transparent pricing ensures you know your costs upfront, and our no-surprises policy means you can focus on the show, not the logistics.
And as you consider the grandeur of the Monaco Yacht Show, remember that with Jet Agency, the luxury begins even before you set foot in Monaco. So, why settle for anything less than the best? Embark on a seamless, luxurious journey to the Monaco Yacht Show with Jet Agency. Experience firsthand why we're the gold standard in private aviation. CURIOUS ABOUT JET AGENCY?
Please let us know a little bit about you, and one of our experienced membership directors will be in touch shortly to help personalize a membership for you.