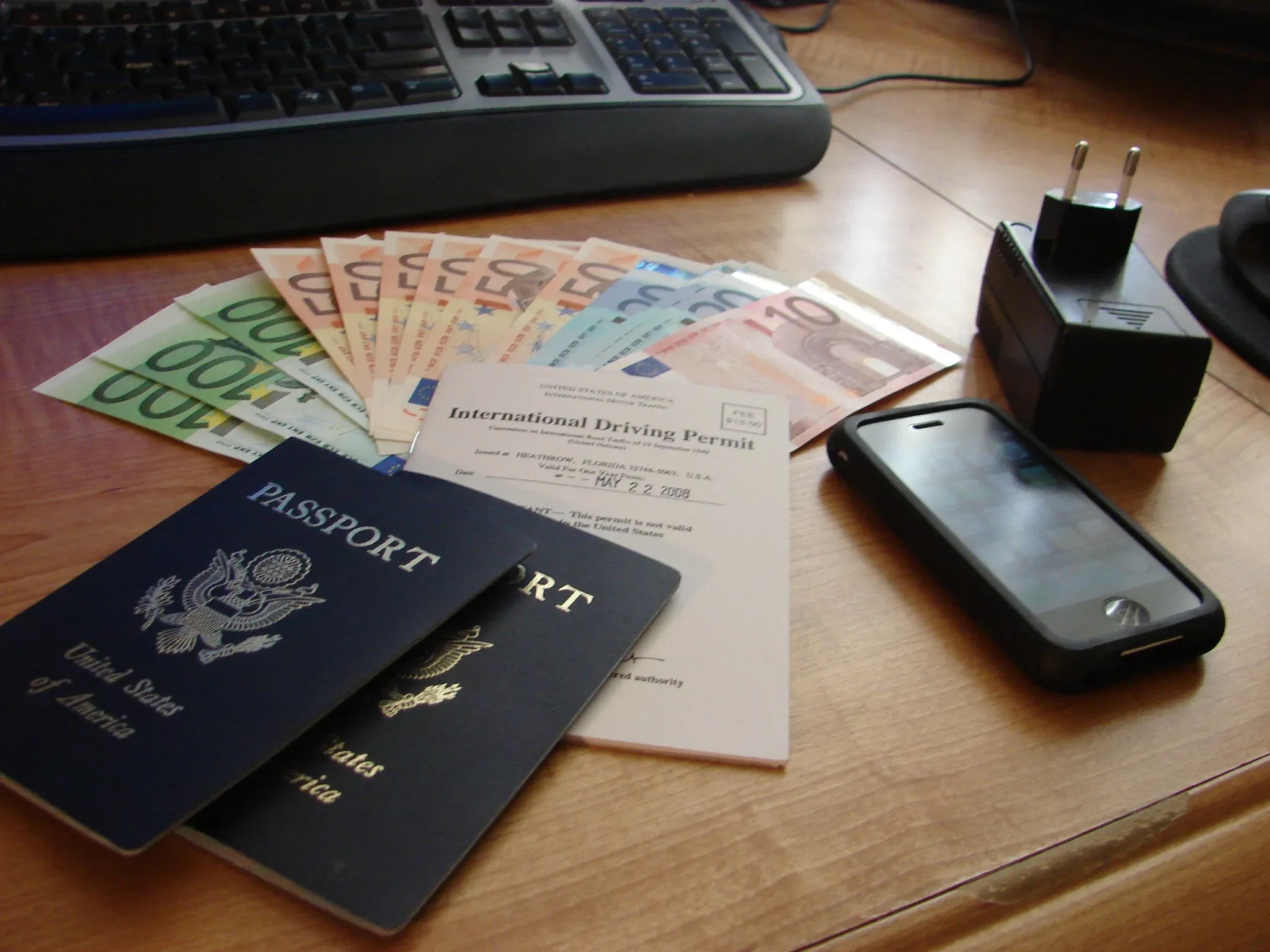 DO PRIVATE JET TRAVELERS NEED PASSPORTS?
Written By Dylan Anderson | 03.17.21
Just like when it comes to any kind of traveling, there are a few things you have to keep in mind when flying on a private jet. For example, do you need a passport for private jet travel? And what about a visa? You already know that flying private means getting to surpass some aspects of commercial flying, but it is best to know what to expect before making your way to the tarmac.
To help you prepare for your upcoming private flight, we have outlined all the information you need to know before boarding. We will discuss security measurements, identification expectations, and even pet passport requirements. Follow along and get ready to take to the skies with all the proper documentation.
Do You Go Through Security Points When Flying Private?
One of the biggest perks of flying private is that you do not need to line up in a long security line with hundreds of passengers at the airport. In fact, many private jet charter companies invite you to skip the security screening and metal detectors altogether.
At some private jet airports, you can drive on the tarmac straight to your private jet and board your flight after checking in with the flight crew. In other cases, there may be a smaller, private airport setting, often called a fixed base operator (FBO), where you can quickly and efficiently check into your flight without undergoing a lengthy screening process. Depending on the private jet company and your travel plans, the flight crew will likely ask for a form of identification before allowing you to board.
What Kind of Photo Identification Do You Need?
It is always a good idea to have a form of identification on hand, regardless of your travel plans. Some private pilots are required by law to request identification for all passengers on board, even if they know you. So, do not take offense if this is the case. Just like bartenders are often required to check the IDs of regular patrons, flight crews must confirm their passengers' identity and could face steep fines if they do not comply.
For domestic flights, passengers over the age of 18 will need to provide a valid form of identification, such as a driver's license. If you are flying with children, ask your private jet company in advance if you will need to produce an ID for them. When in doubt, bring their birth certificates along for proof of identity.
Do You Need a Passport for Private Jet Flights?
Although private jet travelers have the luxury of surpassing security points, they still have to adhere to immigration laws. So, do you need a passport if you fly private? If you are flying to an international destination, then the answer is yes. Every international country and nation requires travelers to produce a passport before entering. If you do not have a valid passport, they will not grant you entry.
Before making your international travel plans, be sure you and your children have valid, up-to-date passports. Also, be sure they do not expire for at least six months, as some countries may not allow you to enter if your passport is pending expiration.
When boarding your international private flight, your pilot or flight crew will request to see your passport before taking off. Upon landing at your destination, you will have to go through customs. Although this may be a private or shorter custom experience than the one commercial travelers typically pass through, you are required to go through it nonetheless. Be prepared to have your passport handy and answer any details regarding your travel plans.
Do You Need a Visa for Private Jet Travel?
The short answer is yes. If commercial travelers need a visa, then you will need a visa, too. There are many different visas out there, such as student, work, and tourism visas. If you require one to travel to your destination, your flight crew will likely request to see it before allowing you to board your private jet. The same will go for when you land at your final destination, as you will need to show your visa to the officials when you pass through customs.
With that said, there are scenarios when you may not need a visa, depending on your circumstances. Some private jet travelers may qualify for the U.S. Visa Waiver Program. This visa allows travelers from participating countries to enter the U.S. for up to 90 days if they meet the necessary requirements and have obtained Electronic System for Travel Authorization (ESTA) approval. For more details on visas, reach out to the U.S. Department of State and your private jet company.
Do Your Pets Need Passports?
Your pets are passengers, too; therefore, you will have to produce the appropriate documentation when flying privately with them. If you are taking a private jet to a U.S. destination, inquire about the state's requirements as rules and regulations will vary from state to state. In most cases, your pet will need to be at least eight weeks old and show proof of rabies vaccination.
However, if you are planning to fly internationally with your pet, you may need a pet passport. This document provides information regarding your pet's health and inoculation records. Your veterinarian can help you create and certify your pet passport. Before meeting with your veterinarian, research the country's requirements regarding pet entry.
Now that you have a better understanding of whether you need a passport if you fly private and what forms of identification your family and pets need to join you, it is time to make your travel plans. At Jet Agency, we are committed to providing you with a safe and flawless flight.
Do you plan on frequently flying the same route?
Do not miss out on our Fixed Route Program, which lets you lock in the price of every flight you take on that route. And before you finalize your reservations, take advantage of our exclusive Jet Card loyalty program to earn major travel perks. Make your private jet reservations with us today. CURIOUS ABOUT JET AGENCY?
Please let us know a little bit about you, and one of our experienced membership directors will be in touch shortly to help personalize a membership for you.