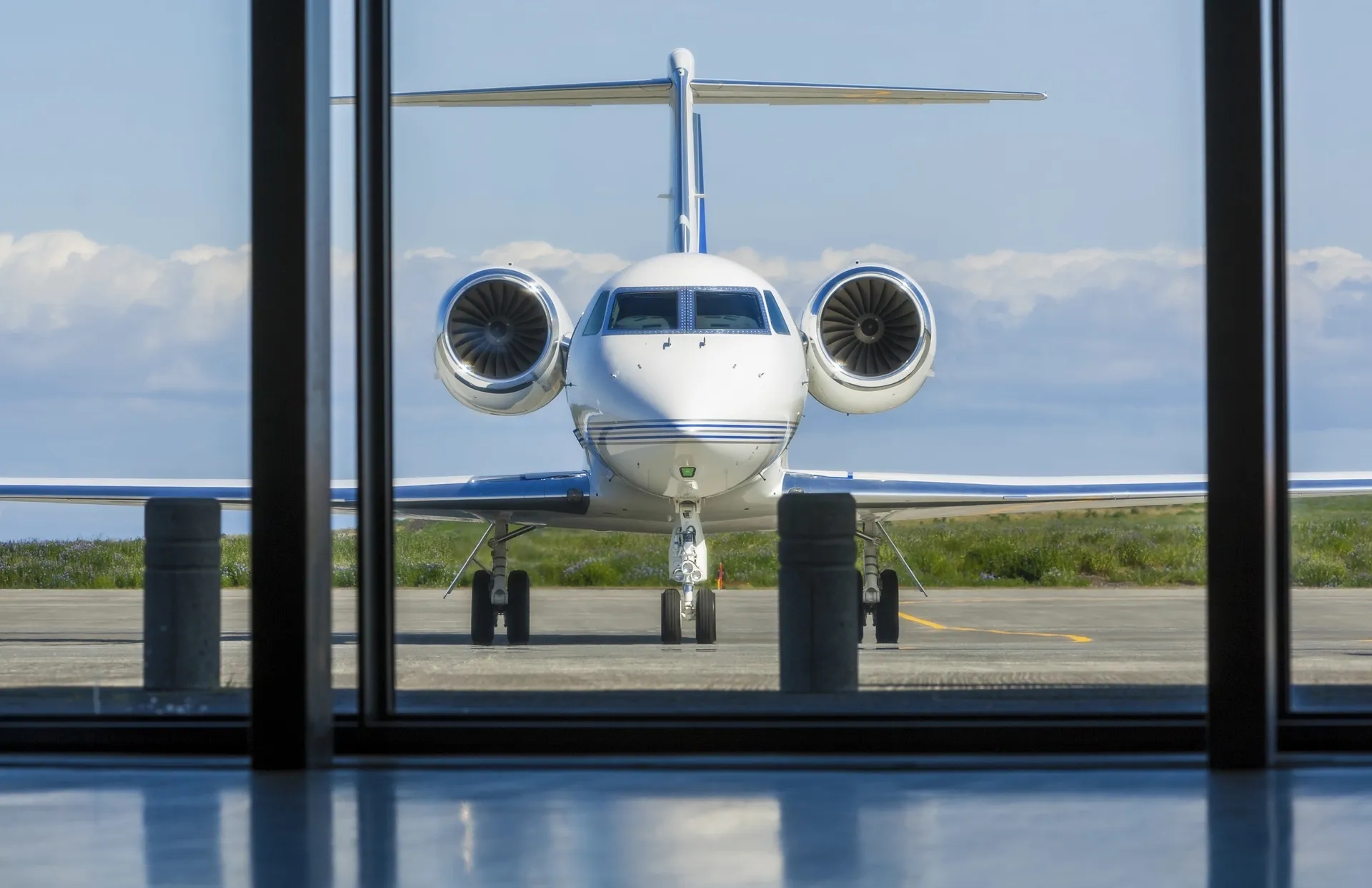 DO PRIVATE FLIGHT TRAVELERS NEED TO GO THROUGH SECURITY?
Written By Lance Tweden | 05.04.21
Private Jet Security Screening
Private jet travelers have the opportunity to indulge in the most elite travel experience. Charter companies cater to passengers' travel requests, customizing their flights to exceed their every expectation and ensuring a safe and flawless flight every time. But when it comes to the actual traveling process, many travelers wonder, do private jets have to go through security?
The short answer is yes, travelers--and pilots and flight crews--must still pass through private jet airport security before boarding their charter aircraft. However, the screening process is much different than what you will encounter at a commercial airport, as you will not face long security lines or invasive screening procedures.
To help you better understand what to expect from the private jet security screening process when flying on a private aircraft, we have provided a handy guide below. Follow along so that you are prepared for your next private flight.
Private Jet Security Check
Perhaps one of the best parts of traveling on a private jet is that you can skip the security lines. Oftentimes, queuing up in a security line can be a long and tedious process as you join the masses, taking off your shoes, removing items from your pockets, placing your luggage on the conveyor belt through the X-ray machines, and passing through metal detectors or body screeners. However, this does not mean that you will bypass private jet security checks altogether.
First of all, when flying privately, you do not have to venture through the main airport hub or make your way through any long Transportation Security Administration (TSA) lines. Instead, you will either enter through a quiet and non-crowded Fixed-Base Operator (FBO) dedicated to private travelers, or you will pass through a short security check on the tarmac. In both cases, you will not face any lines, as it will only be you and your fellow passengers from your private flight at the security kiosk. Oftentimes, the flight crew will not even require that you go through a metal detector screening.
So what does this mean for private travelers? For starters, you do not need to arrive at the airport hours before your flight. Because it is a quick and easy private jet security screening process, you can arrive much closer to your departure time, in some cases as little as 30 minutes prior to takeoff. Also, because you may not pass through metal detectors, this means you can keep your shoes on and everything in your pockets, and you do not have to worry about liquid volume restrictions in your carry-on luggage.
Identification Requirements
So how do private jet charters ensure passenger safety without the traditional security measures? You may still need to provide some form of valid identification before boarding your private aircraft. The flight crew will ensure passengers' identification matches that of those scheduled to fly. But in some cases, the crew may only ask for an ID from the lead passenger who booked the travel arrangements.
If you are flying internationally, you are still required to present your passport and any necessary travel visas. Just as with any international form of travel, you will still pass through customs and inspections. However, private travelers have access to their own private customs area, which provides a much quicker process than the customs areas for commercial travelers.
Luggage Process
Depending on your private charter company, your crew may ask to place your luggage through X-ray screening. While this may not happen every time, the crew reserves the right to screen your luggage at any time before boarding. Keep in mind, your safetysafety is always the number one priority, so there are still restricted items on many private flights, such as weapons, hoverboards, and other dangerous items.
The private jet airport security process is an easy, hassle-free experience. However, that is not the only perk you will benefit from when flying private. If you reserve a private charter with Jet Agency, we focus on you and your needs. We customize your flight to suit your preferences and adhere to all your travel requests. On top of that, we offer several exclusive programs, which provide you with even more benefits. For example, when you sign up for our Jet Card membership, you can earn free jet upgrades and complimentary catering allowances. We also feature a Fixed Route Program, which lets you lock in a set fee for your frequently traveled flights.
When it comes to flying private, there is no better choice than Jet Agency. Book your private jet with us today. CURIOUS ABOUT JET AGENCY?
Please let us know a little bit about you, and one of our experienced membership directors will be in touch shortly to help personalize a membership for you.