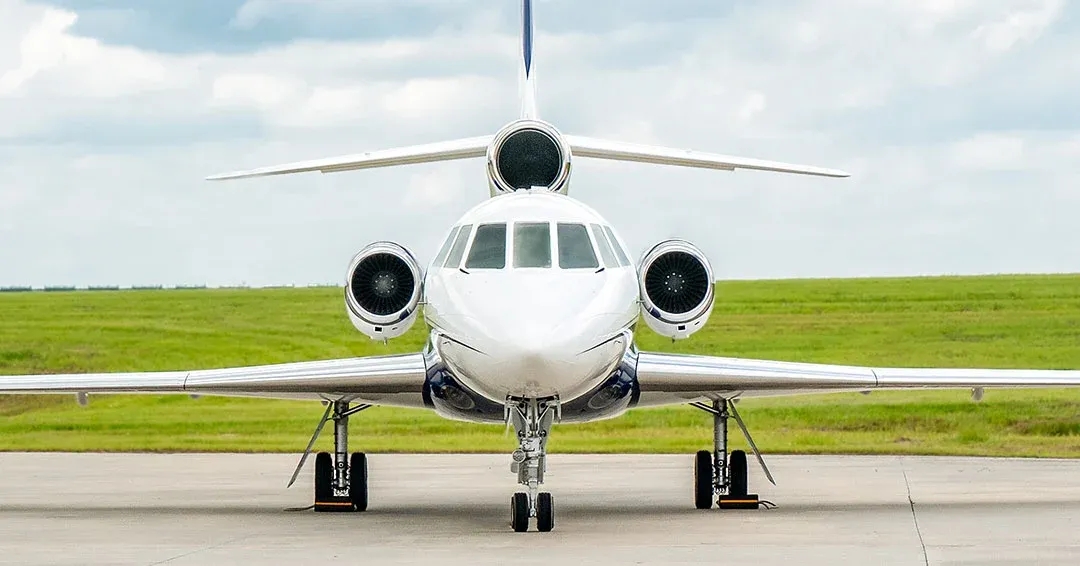 DISCOVER THE BEST PRIVATE JET MEMBERSHIP PROGRAMS
Written By Lance Tweden | 07.20.23
Tired of the hassles of commercial air travel and seeking a more luxurious, convenient, and customizable flying experience? This guide will dive into the world of private jet memberships, comparing the top providers and their offerings to help you confidently choose the perfect solution for your private aviation needs. As an affluent individual or business, your time is valuable. Jet Agency, a leading private aviation company, understands this, providing unique membership options with no membership fees or annual dues, ensuring the utmost flexibility for your private jet travel requirements.
Different Types of Private Jet Memberships
Jet Cards
These types of memberships provide access to specific aircraft categories at fixed hourly rates through prepaid cards.
Debit card: Pay as you go, offering the most flexibility.
Hour-based: Pre-purchase a set number of hours, which can be cost-effective for frequent flyers.
Distance-based: Pay for miles flown, benefiting those who travel long distances.
Fractional Programs
Fractional programs allow you to own a share in a private jet, providing guaranteed access to the aircraft as desired. These programs are ideal for those who need consistent access to a specific type of aircraft.
Fixed-hour Membership Programs
Members purchase hours, often in 25-hour blocks, which offers flexibility with no membership fees, annual dues, or expiration dates. This model is perfect for those who require a balance between cost-effectiveness and flexibility.
Factors to consider when comparing providers:
Aircraft options: Evaluate the variety of aircraft types and models available in each program.
Pricing and payment structure: Compare rates and payment options to find the best fit for your budget.
Hidden fees and surcharges: Ensure transparency in pricing to avoid unexpected costs.
Flexibility and availability: Determine the ease of booking flights and availability during peak travel periods.
Customer service and experience: Prioritize programs with exceptional support and personalized service.
Safety standards: Verify that the provider adheres to rigorous safety protocols and certifications.
A look at some of the top providers:
Jet Agency: Stands out for its personalized customer service, customized flight solutions, and commitment to safety and reliability.
NetJets: Known for its fractional ownership model and a large fleet, NetJets caters to a wide range of needs.
Wheels Up: Offers a membership model with access to a diverse fleet and additional lifestyle benefits.
Flexjet: Provides fractional ownership, jet cards, and leasing options, catering to various preferences.
Magellan Jets: Specializes in jet card memberships and on-demand charter services with a focus on safety and service.
Jettly: Offers a subscription-based model with unlimited flights for a fixed monthly fee.
Jet Agency: A Superior Private Jet Travel Solution
Jet Agency stands out among its competitors by offering unparalleled personalized customer service, customized flight solutions with no blackout dates or peak date premiums, and a commitment to safety and reliability. With all flights operated by two pilots rated for the aircraft and safety-rated by Wyvern and Argus, you can trust Jet Agency for a premium flying experience. The membership model, based on 25-hour increments, ensures flexibility with hours that never expire and offers additional perks like guaranteed flight recovery, access to empty legs, and charter flights at market rates when membership options don't suffice.
How to Choose the Right Program
The best way to choose the program that is right for you is to assess the needs that you want your jet membership to address. Whether that is how much you travel, the size of plane you want to take on each journey or if cost matters most, each jet membership program can be better at addressing different needs.
Travel frequency and patterns: Analyze how often and where you travel to determine the most suitable program.
Aircraft preferences: Consider the size, range, and amenities you require in an aircraft to narrow down your choices.
Budget considerations: Weigh the costs of different programs and the value they provide to make a cost-effective decision.
Tips for evaluating and comparing programs:
Seek references and peruse customer reviews to gauge the satisfaction of existing members.
Compare safety standards, pricing structures, and cancellation policies to understand the level of service and flexibility offered.
Investigate aircraft upgrade options and availability to ensure the program can accommodate your evolving needs.
Expert recommendations based on specific scenarios and requirements can help you make the right choice for your unique travel needs.
FAQs: Addressing Common Questions Related to Private Jet Memberships
How much do private jet membership costs typically vary among providers?
Prices can vary significantly depending on factors like aircraft type and membership model. It's crucial to research and compare different options to find the best value for your needs. If you are flying frequently, be sure to consider blackout dates and restrictions to membership. If you are looking for top-tier aircraft, then be sure to see what planes you can access with your program.
What is the cheapest jet card program?
While some low-cost options exist, remember to consider aspects beyond price, such as safety and customer experience. Cost is an important factor to consider when buying your jet membership, but it is best to focus on the value that it provides. The best way to look at value is by considering how much of your membership is going toward your time in the air.
What are the advantages of private jet memberships versus chartering flights?
Memberships generally offer better pricing, guaranteed availability, and consistency in aircraft and service quality. Rather than making your flight subject to the whims of the industry like fuel costs and weather delays that cause wild swings in price, a jet membership offers a stable pricing model that you can count on.
How can I choose the best jet card or membership program for my needs?
Consider your travel patterns, aircraft preferences, and budget while researching and comparing programs. Seek references, customer reviews, and compare safety standards, pricing structures, and cancellation policies. Investigate aircraft upgrade options and availability to make an informed decision.
Jet Agency's Jet Membership rises above other membership programs
Selecting the best private jet membership program involves thorough research, proper comparison, and an understanding of your specific requirements. By evaluating costs, aircraft options, flexibility, and safety standards, you can confidently choose the ideal solution for your private aviation needs. Jet Agency's unique membership model provides the ultimate convenience and luxury in private jet travel, giving you peace of mind knowing you've made the right choice. Enjoy the skies and travel in style with the perfect private jet membership. CURIOUS ABOUT JET AGENCY?
Please let us know a little bit about you, and one of our experienced membership directors will be in touch shortly to help personalize a membership for you.