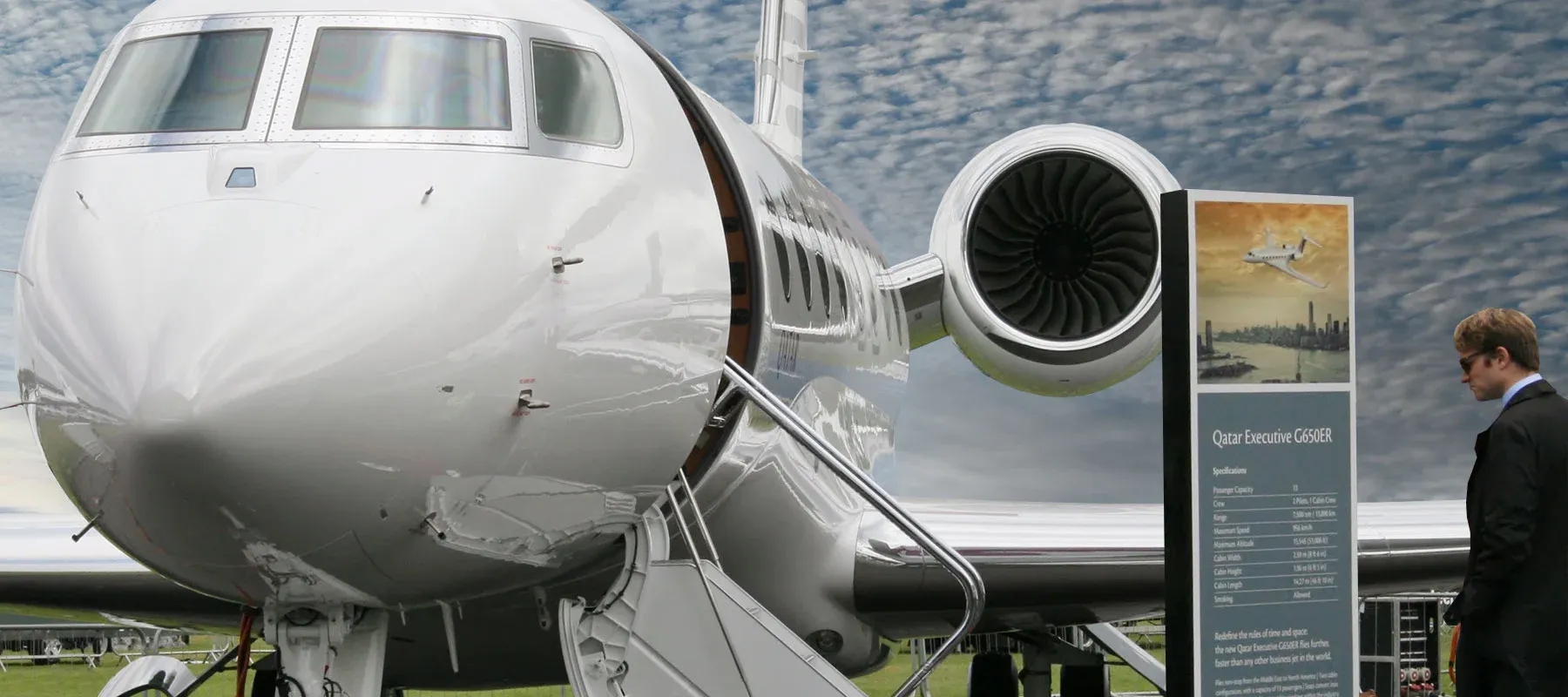 BUYING A PRIVATE JET: A COMPLETE CHECKLIST
Written By Lance Tweden | 01.11.23
Purchasing an airplane is no simple feat, but understanding the step-by-step breakdown of what you need helps simplify the process. Here at Jet Agency, we want to help you be as prepared as possible to help you make the most of your decision. Explore our complete checklist so you don't get caught off guard. The Complete Aircraft Pre-Buying Checklist If you are ready to purchase a private jet, you should do all of the following.
1. Set a Budget
Your first step in the purchase process is to set your spending budget based on what features you are looking for in an aircraft. This will help you determine whether you will buy new or used, complete any customization or make any compromises.
When it comes to buying a private jet, it is essential that your budget includes not just the purchase price but all of the annual operating costs of the aircraft, like fuel, pilots, storage and maintenance.
Part of setting your budget should also include getting qualified for the financing of that amount.
2. Talk to the Experts
Purchasing a private jet is an involved process. To make the right decision and carry out the process correctly, you should consult several experts. Be sure to talk to an aircraft acquisitions expert, an aviation lawyer and an insurance broker so you can get ahead of all the procedures surrounding buying a jet, from paying fees to meeting all necessary regulations.
3. Assess Aircraft Records
Once you hone in on the aircraft you want, you should gain a complete picture of the plane. To do so, you should assess flight records, maintenance records, equipment lists and weight and balance data. You should also assess the health of the engine by verifying the flight hours and life expectancy.
4. Get an Inspection
As with any large purchase, you should have a complete inspection of your aircraft done by an expert before making a final decision. This inspection will help you determine if the plane is in proper operating condition. You will also discover what parts have been replaced and what you need to replace soon.
Part of this inspection should include a test flight of at least two hours to verify that all operating systems work correctly.
5. Remember Safety
Not only do you need to ensure that your potential aircraft operates properly, but you also need to ensure that it meets necessary safety regulations. Whether you plan on operating your aircraft for personal or for commercial use, you need to follow standards set forth by Part 91 or Part 135 of FAA guidelines, respectively. Talk to an expert who can tell you whether your aircraft meets these regulations or what you need to do to close the gap.
6. Have an Aircraft Management Plan
Before you buy an aircraft, you should have a plan for how you are going to manage it. Aircraft management involves the processes of maintenance, staffing flight crews, and how you will store your plane when not using it.
To simplify this process, you can trust an operator like Jet Agency to help you manage the day-to-day operations of your aircraft and even help you charter out the plane to offset some of the ownership costs.
Take the Final Step
Once you consider all the important parts of buying a private jet, the final step is making the purchase. By following through on all the above, you can guarantee you will make the most informed decision. To learn more about whether you should buy a private jet and what you should consider before making such a large purchase, contact Jet Agency.
If you are looking for a partner in managing your aircraft, Jet Agency is here to help. We can support you by providing storage for your plane, easy access to fuel, trained flight crews and charter services to offset your ownership costs, all while guaranteeing you valuable peace of mind with our extensive safety standards. Contact us today to discuss your options. CURIOUS ABOUT JET AGENCY?
Please let us know a little bit about you, and one of our experienced membership directors will be in touch shortly to help personalize a membership for you.