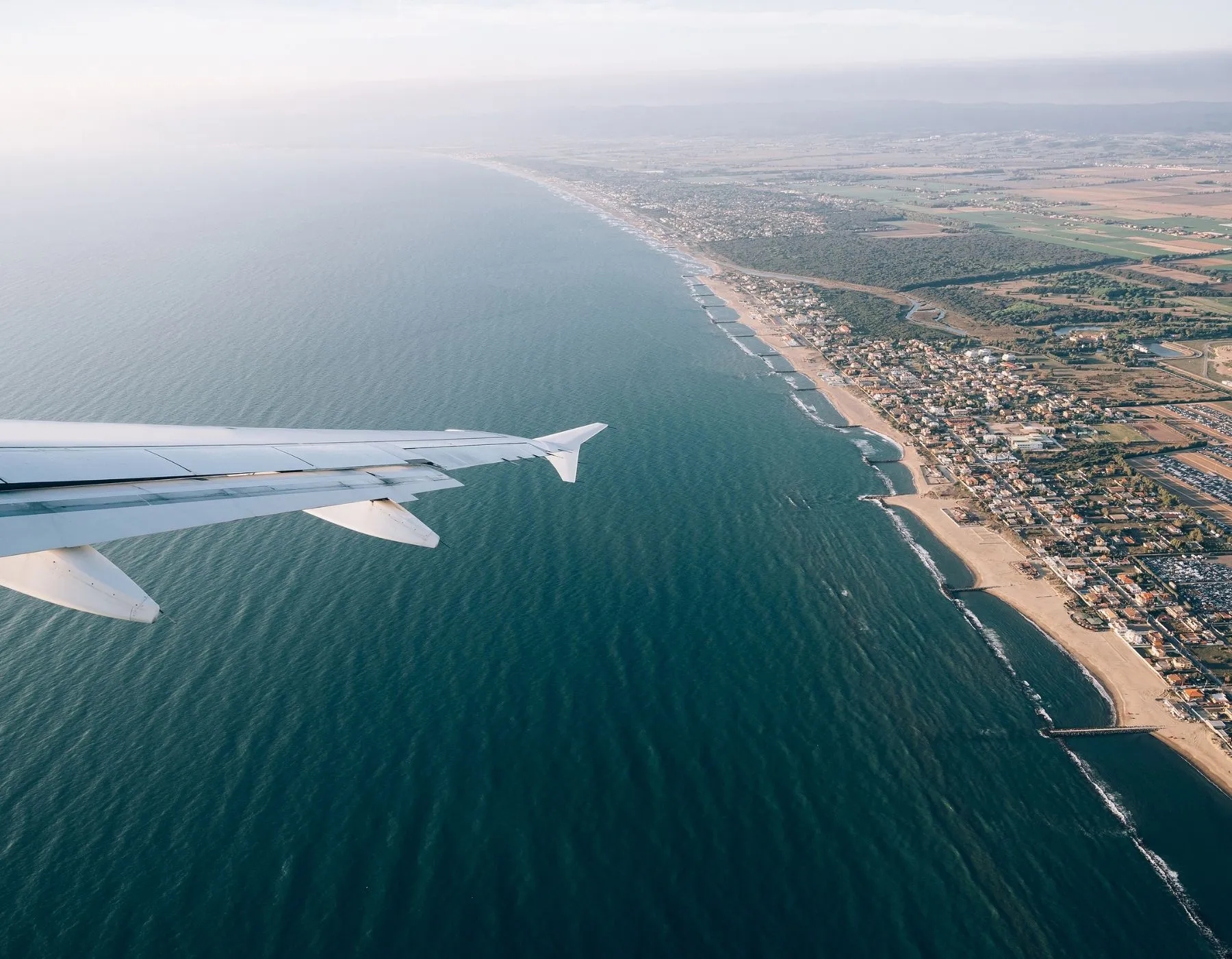 ADVANTAGES OF A JET AGENCY MEMBERSHIP IN SUMMER 2023
Written By Dylan Anderson | 06.01.23
As we approach Summer 2023, the allure of private jet travel has never been more evident. With a Jet Agency Membership, you can enjoy a summer filled with unprecedented convenience and efficiency. This membership program offers guaranteed flights at fixed rates, complete transparency, and flexibility with no black-out dates. In this article, we delve into the unique advantages of a Jet Agency Membership, which elevates private aviation by offering an unmatched level of excellence across all aspects of the journey.
The Jet Agency Membership - A Brief Overview
At the heart of Jet Agency's offerings is a membership program that redefines private aviation. One of the key features of this membership is its All membership, no fees approach. You pay by the hour for your chosen flight, and pre-billed flights ensure there are no hidden fees or surprises. There are also no typical membership fees or annual dues, so you can enjoy the benefits of membership such as guaranteed flights and 24/7 client services without additional costs.
Furthermore, this membership program emphasizes flexibility and safety. There are no black-out dates or interchange fees, and your hours never expire, offering the ultimate flexibility for your travel plans. Every crew and aircraft is thoroughly reviewed using industry-leading technology, ensuring a secure and seamless flight experience. The pricing structure is straightforward and transparent and these rates are non-expiring, and upgrade eligibility is always available.
The Perks of Jet Agency Membership During Summer
1. Priority Access to Prime Destinations
Summer brings with it the desire to explore and unwind. With a Jet Agency Membership, you gain access to an expansive network of thousands of private jets worldwide. This ensures that you can always reach your preferred summer destination without the inconvenience of fully booked flights or overcrowded airports.
2. Flexibility and Personalization
A key advantage of the Jet Agency Membership is its emphasis on flexibility and personalization. There is no commitment; you can cancel anytime. Furthermore, you can extend your membership to anyone in your company or travel party. The executive jet concierge service is available 24/7, ensuring personalized luxury from gourmet catering to VIP ground transport. Lastly, free jet upgrades are available based on availability, further elevating your travel experience.
3. Exclusive In-Flight Experiences
While the specific in-flight amenities and experiences may vary depending on the jet you choose, Jet Agency ensures an exclusive and luxurious experience on all its flights. You can expect everything from spacious seating and superior in-flight entertainment to gourmet meals tailored to your preferences. Jet Agency goes above and beyond to ensure that your journey is as enjoyable as the destination itself.
4. Unmatched Safety and Reliability
Jet Agency prioritizes your safety above all. No flight leaves the ground without a thorough safety inspection, and all flight crews and planes are held to the strictest safety standards in the industry, requiring WYVERN safety records, WYVERN safety reports, and ARG/US TripCHEQ audit reports.
Furthermore, Jet Agency offers a no-cost recovery policy. This means that if a pilot gets sick or a plane needs maintenance, you have timely access to another plane without last-minute charter prices. This provides the peace of mind that your flights are always covered, no matter what unexpected events may arise.
5. Consistent, Predictable Pricing
One of the biggest benefits of the Jet Agency Membership is its consistent, predictable pricing. The rate that you pay to fly is fixed for 12 months, so when you buy 25 hours at a fixed rate, you are only paying for time in the air. The hours never expire either, and your rate is still fixed during peak flight times. This means that even during the busiest summer months, you can enjoy the benefits of private jet travel without worrying about fluctuating prices.
Moreover, there are no hidden fees. You are pre-billed, so you know what you pay before the flight takes off without the fear of back-end fees. Jet Agency does not increase the cost of your flight if it is delayed by weather or a busy runway, ensuring complete transparency and cost predictability.
6. Easy Booking and Hassle-Free Travel
With a Jet Agency Membership, booking a private jet becomes a seamless process. All you have to do is reach out to their excellent customer service team, set up your flight, and then you're off, all while knowing exactly what you are going to pay before the wheels are up.
Exploring Summer 2023 Destinations with Your Jet Agency Membership
Summer 2023 promises an array of spectacular destinations to explore. A Jet Agency Membership is your first-class ticket to experience the breathtaking beauty, rich history, and unique culture of these choice locations in a luxurious and streamlined manner.
The Coastal Retreat: Nantucket, Massachusetts
Nantucket, a pristine island off Cape Cod, Massachusetts, is an ideal coastal retreat for those seeking idyllic beaches, quaint boutiques, and historic lighthouses. Nantucket Town is a picture-postcard setting with its cobblestone streets, old whaling-era buildings, and vibrant restaurants. A Jet Agency Membership elevates your travel experience by providing seamless charter flights into Nantucket Memorial Airport (ACK), ensuring an effortless journey to this picturesque summer getaway.
Mountain Haven: Aspen, Colorado
Aspen, Colorado, is a breathtaking mountain haven known for its stunning landscapes, outdoor activities, and world-class resorts. Its allure is irresistible in the summer, with abundant hiking, biking, and mountaineering opportunities. With your Jet Agency Membership, your travel to Aspen becomes all the more luxurious, landing at the Aspen-Pitkin County Airport (ASE) without the hassle of commercial flight schedules or the stress of busy terminals.
Lakeside Serenity: Lake Tahoe, California/Nevada
Lake Tahoe, straddling the border of California and Nevada, offers lakeside serenity, crystal-clear waters, and vibrant nightlife. The Lake Tahoe region offers countless outdoor activities, from kayaking and jet skiing to hiking and biking trails. With a Jet Agency Membership, you can fly directly into Lake Tahoe Airport (TVL) and start your adventurous getaway the moment you touch down.
The Pacific Paradise: Maui, Hawaii
Maui, one of the spectacular Hawaiian islands, is a tropical paradise with lush landscapes, stunning beaches, and rich cultural heritage. Explore Haleakalā National Park, dive into Maui's underwater world, or simply relax on the world-renowned beaches. Your Jet Agency Membership ensures a convenient and luxurious flight to Kahului Airport (OGG), making your journey as memorable as the destination itself.
Southern Charm: Charleston, South Carolina
Charleston, South Carolina, offers an enchanting southern charm with well-preserved antebellum architecture, distinguished restaurants, and a vibrant arts scene. Walk the historic streets, indulge in the culinary delights, and immerse yourself in the city's rich history. With a Jet Agency Membership, your travel experience is streamlined, landing directly at Charleston International Airport (CHS) for a summer getaway filled with style, elegance, and charm.
Making the Most of Your Jet Agency Membership
Summer 2023 presents a unique opportunity for Jet Agency members to fully realize the potential of their memberships.
Whether you're dreaming of a serene retreat to Nantucket or an exciting adventure in Maui, the Jet Agency Membership is your ticket to an unforgettable summer. The program's flexibility, convenience, and value make it the ideal companion for your summer travel plans.
While we've provided a snapshot of the Jet Agency Membership benefits, there is so much more to explore. Our dedicated agents are ready to provide personalized information tailored to your needs. Reach out to us today to learn more about how a Jet Agency Membership can transform your summer 2023 travel experiences. We look forward to helping you explore the many ways you can harness the advantages of your membership to create unforgettable summer adventures. CURIOUS ABOUT JET AGENCY?
Please let us know a little bit about you, and one of our experienced membership directors will be in touch shortly to help personalize a membership for you.