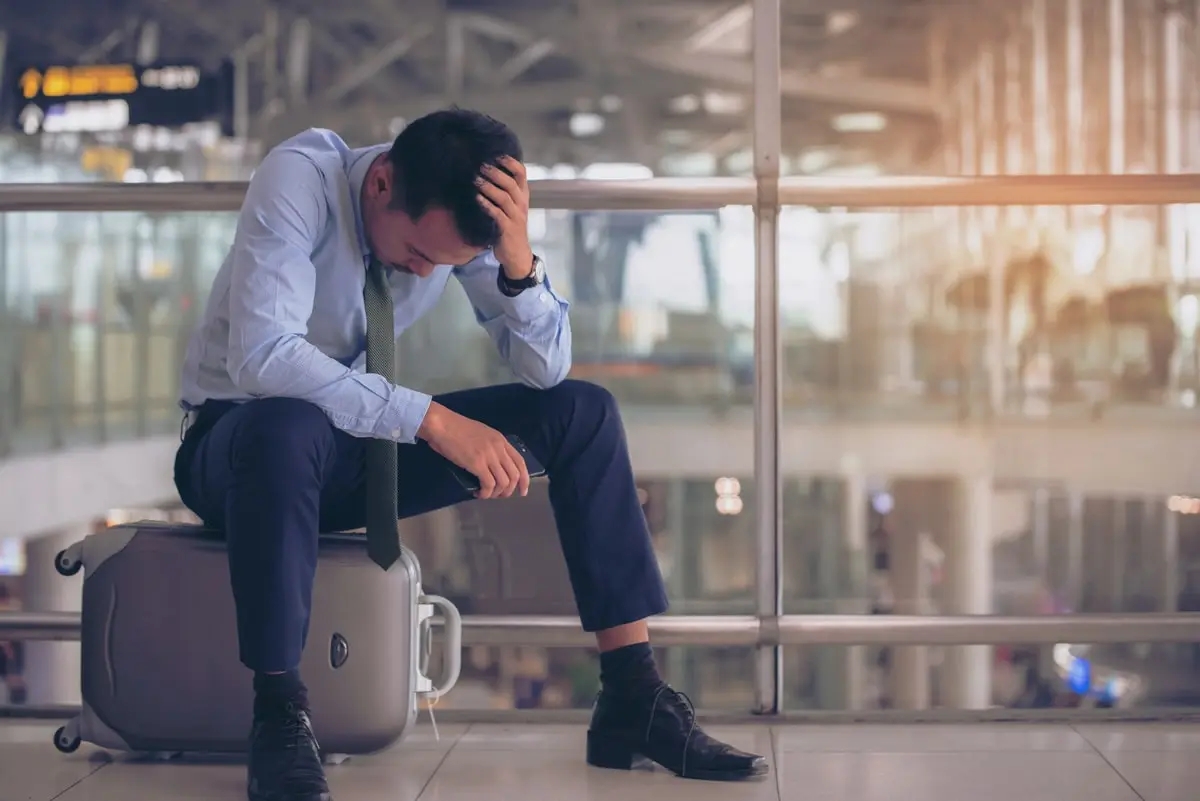 8 MISTAKES TO AVOID WHEN BOOKING A PRIVATE FLIGHT
Written By Dylan Anderson | 01.12.22
Recently, traveling via private charter has increased considerably due to its convenience compared to flying commercial. Many passengers are drawn to the opportunity to avoid large crowds, long lines and frustrating security checkpoints. However, many others see flying private as a daunting or out-of-reach opportunity, which is certainly not the case. However, there are a lot of questions that can arise. By keeping these common mistakes in mind, you will be prepared to fly private and realize what a convenient experience it truly is.
1. Avoiding Flying Private
Many people assume that flying private is out of reach and unaffordable. Although flying private can be expensive, it is worth looking into. With a variety of membership programs or the option of group travel, the experience may be cheaper than you thought. If you frequently travel First Class or Business Class, you may want to consider the large upgrade to a private jet for a slightly higher cost. With the added convenience of flying private, it is worth it to consider looking into your options.
2. Booking Late
Right now, private jets are in high demand, so it is a good idea to book as early as possible. It is not always easy to find a last-minute flight when flying private. Booking your flight early will help you ensure that you find the right flight for you and allow you to have more options when considering jet grade and travel times. Make sure to book early so that you have access to the best flight for you and do not have to settle.
3. Not Developing Your Itinerary Carefully
Private flights can sometimes require a bit more planning than commercial flights as you have more freedom over your travel plans and extra factors to consider. Therefore, it is a good idea to plan out where you are going and your travel dates, and do so well in advance, to avoid issues. Commercial airports may have extra restrictions for private flights and have varying operating hours. Meanwhile, private flights can also land at smaller airports, potentially bringing you closer to your destination. Planning your trip in advance and considering all of these factors will help your trip go as smoothly as possible.
4. Choosing an Operator Too Quickly
When choosing to fly private, there are many different companies and flight operators to choose from. Therefore, you should do some research before making your decision. Always make sure to look into different rates, jet options, amenities and safety standards when choosing your flight provider. If you have any questions, be sure to contact the respective operator.
5. Not Considering All Your Options
Flying private gives you access to a world of options. Many flight operators provide you with an abundance of choices with a wide variety of amenities. You often have access to meal allowances, travel allowances, flight staff assistance and more. When booking your flight, you also often have the option to choose the jet class that you would prefer. Consider the size of your party and the distance of your trip when booking your jet class so that you have the most comfortable experience possible. Some airlines also offer membership programs that allow you flight upgrades or access to special rates.
Altogether, you should make sure you are considering all of the options available to you when you fly. Be sure to contact your provider to see what kind of upgrades and amenities they offer to ensure that you have the best flight experience possible.
6. Forgetting Your Necessary Documents
Flying private charter is more convenient than flying commercial since you are able to skip security and long lines to check-in, but that does not mean that you do not need your important documents. When heading to the airport for your private flight, ensure that you have your ID and passport so that you do not run into any problems with boarding. Although it is an overall more convenient experience, you should still take preparing for your private flight as seriously as any other flight.
7. Packing Recklessly
Dealing with luggage is easier on a private flight than it is on a commercial flight, but you will still need to be mindful about your packing as there are still some restrictions. Due to flight weight restrictions, you are not able to bring unlimited baggage on your flight, although you do have a little bit more freedom with packing. Typically, you are able to bring slightly more luggage than on a commercial flight, and you are able to pack liquids and necessary toiletries. Ask your flight provider about their baggage limits before packing if you are unsure.
You should also avoid packing sharp or flammable objects, firearms and weapons as they are prohibited on flights. Fortunately, your provider can work with you to find other options for transporting your belongings to your destination if they are restricted from joining you on your flight. Again, if you have any questions, contact your operator in advance to avoid any issues at the airport.
Book Your Flight Today
Altogether, flying private is a much more convenient and enjoyable experience than flying commercial, but keeping these tips in mind will help you make the most of your experience and ensure that your travel goes smoothly. Being prepared for your flight will make your travel that much smoother.
For more information about flying private, contact Jet Agency. We are committed to providing a safe and comfortable flight experience. Jet Agency always puts safety first. Every plane is WYVERN approved, while every pilot meets WYVERN standards, has an FAA-issued license and is completely familiar with the plane they fly. Each plane is also carefully inspected before take-off.
Jet Agency also offers multiple memberships to make each flight even more worth it. Our Jet Card Membership gives you access to pay-per-hour prices and special amenities when booking your flight. For those who frequently fly between two destinations, our Fixed Route Program provides the ability to pay a fixed rate so that you never have to worry about price fluctuation when booking your important trips.
Whatever your travel needs are, we can bring you an unrivaled experience. Book with Jet Agency today. CURIOUS ABOUT JET AGENCY?
Please let us know a little bit about you, and one of our experienced membership directors will be in touch shortly to help personalize a membership for you.