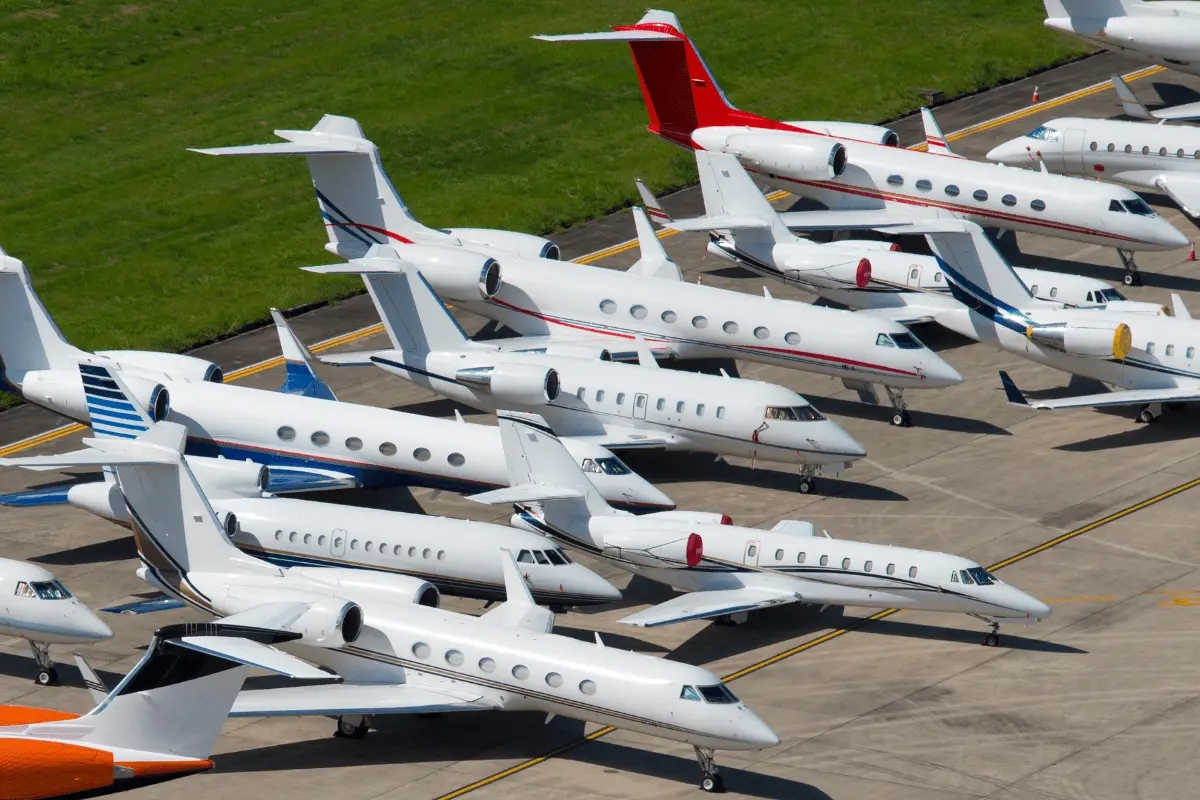 5 TIPS FOR PRIVATE JET CHARTER DURING PEAK TRAVEL SEASONS
Written By Lance Tweden | 09.07.22
Don't get stuck during peak travel days. Private jet travel has many benefits, but even the convenience of private aviation can't escape the potential inconveniences of busy travel days. With the increasing popularity of private jet charter travel, you risk missing out on your ideal flight during charter flight peak periods. Fortunately, with a bit of foresight, and a few tips, you can enjoy a much smoother experience during peak travel periods.
How To Plan Ahead for Peak Travel Periods
The best solution for traveling during peak periods is to plan. It is important to make sure you know when you are traveling and what obstacles you may face in order to circumvent them. By keeping in mind the following private jet travel tips, you can get ahead of the crowds and enjoy reduced stress.
1. Know the Private Jet Charter Peak Travel Days
Just like with commercial flights, there are a few days throughout the year that generate a lot more traffic for private flights. Knowing the busiest travel days will help you work around them and plan appropriately. The following are private aviation peak days:
New Year's Day
President's Day
Easter
Memorial Day
Independence Day
Labor Day
Thanksgiving Day
Christmas Day
Remember that peak travel days include not just the holidays but the three days before and three days after them.
2. Book Early
As with any flight, the best solution is to prepare in advance. Having your travel plans laid out and your flights booked well before your travel date allows you to get ahead of the curve and reserve your flight before the crowds. Booking early helps ensure you can book the exact size and type of jet you prefer at your preferred time.
As peak travel days get closer, the selection for flights starts to dwindle, and you may be less likely to find the aircraft and time slot you want. You may also be able to save money by booking earlier, as rates start to increase closer to the travel date. It is a good idea to consider booking your flight around two months in advance, if not more. Of course, the earlier, the better.
3. Remain Flexible
Your jet charter operator will do everything possible to get you on the most convenient flight at the most convenient time, but peak travel periods can easily throw a wrench in travel plans. Choosing a less desirable travel option can make your travel easier.
For example, if you are flying out of a city with multiple airports, it can be a good idea to fly out of a smaller airport. First, this option helps you to avoid the massive crowds of larger, primary airports. Also, there are several other obstacles you may have to face at larger airports, like landing slot reservations, fuel surcharges and high landing fees.
Similarly, traveling to your destination a day early or leaving a day later can help you save money on rates, skip surcharges, and avoid larger crowds. If you are willing to be flexible, you can set travel plans that still get you to your destination on time and with all the comforts that accompany a private flight.
4. Limit Your Baggage
While remaining flexible during your travel planning, you should do the same when packing for your flight. If you overpack, you may have to purchase a ticket for a larger jet. On most days, this would not be too much of an issue, but on peak days, flights are at a premium. If you show up to an FBO with too much luggage, you risk not being able to book a larger flight or having to pay a hefty surcharge for upgrading.
5. Sign Up for a Membership
Memberships offer several benefits year-round as well as during busy travel days. On peak travel days, almost every flight will require a surcharge. With the savings you receive from member rates, the surcharge will be less impactful than paying for a standard ticket.
For example, Jet Agency offers multiple great membership opportunities to help you get ahead, which are
Memberships can help you ease the stress of charter flight peak periods by giving you prioritized access to specific aircraft. Even with these memberships, you will still need to book farther in advance than you normally would for a peak period, but you can get away with booking later than non-members. Speak to our veteran membership team for the best membership options for your travel needs.
Start Your Planning Today
It's never too early to start solidifying your travel plans. Booking your flight early will help you get ahead of the curve and ensure all of your preferences. When you fly with Jet Agency, you have access to our 24/7 concierge service, which is available to help you with your travel planning and will see to it that you get what you want out of your flight.
The whole way through, Jet Agency prioritizes your travel experience while upholding the highest safety standards. Explore our membership opportunities for even more benefits and exclusive access to private jets. However you choose to fly, Jet Agency will provide you with a remarkable experience-book with us today. CURIOUS ABOUT JET AGENCY?
Please let us know a little bit about you, and one of our experienced membership directors will be in touch shortly to help personalize a membership for you.